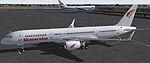 8.50Mb (3635 downloads)
Skyservice Airlines New Color Scheme. Model by Project OpenSky Paint by Yvan Ung
Posted Nov 27, 2008 03:49 by Yvan Ung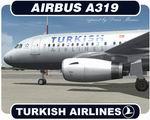 10.23Mb (6545 downloads)
Project Airbus A319 Turkish Airlines Airbus A319-132 - TC-OGU Repaint by Denis Minaev
Posted Nov 27, 2008 03:46 by Denis Minaev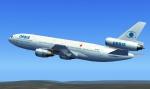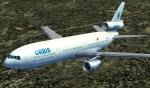 5.82Mb (2874 downloads)
Semi-fictional DC-10-30, textures only! You need the SGA Base Pack from the SGA DC-10, available on simviation.com. As a base for my repaint I used the Air France paint from Mike Baumann / SGA. The real Orbis DC-10 with the indicated tail number is actually a DC-10-10. And the 'S' in the organizations logo is also not correctly depicted. Orbis repaints according to the few available pictures on the net by Juergen v. Schmeling. But then again - it's my first repaint ever... try to enjoy anyway...
Posted Nov 25, 2008 13:57 by Juergen v. Schmeling

18.13Mb (1723 downloads)
Boeing 747-236B British Airways Red tail. Original model by Project Opensky.
Posted Nov 25, 2008 08:16 by Umberto Ghislanzoni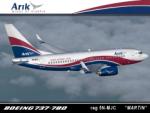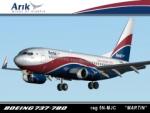 9.61Mb (4241 downloads)
Arik Air is a wholly owned Nigerian airline incorporated in 2004 with a commitment to deliver new standards of aviation quality in Nigeria. The company was the vision of Sir J.I.A Arumemi-Johnson, a prominent businessman in Nigeria. In April 2006, Arik Air took over the former Nigeria Airways facilities in Lagos, Nigeria. Seven months after taking occupation of the that facility, Arik Air was inaugurated on October 10, 2006 and has adopted Lagos as its base. Arik Air operates a fleet of 9 737-700's, this one bearing registration 5N-MJC and the name 'MARTIN', This was the first 737-700 of the Arik Air fleet to have winglets. This airframe was purchased new from Boeing by Arik Air, though it was initially registered as N320AT, an Air Tran registration. Most of these 737-700's fly domestic routes for Arik Air. The textures in this repaint are 32-bit. This is a full installation package; Project Opensky 737-700W model, air files and the Project Opensky 737V1 Advanced model update are included. This package also includes custom night textures. Uses default 737-400 panel and sounds.
Posted Nov 24, 2008 08:04 by Jeffrey S. Bryner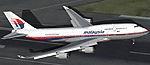 11.46Mb (3942 downloads)
Malaysia Airlines Boeing 747-400. Original model by Project Opensky.
Posted Nov 24, 2008 04:05 by Ryan C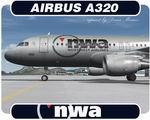 10.41Mb (5793 downloads)
Nortwest Airlines Airbus A320-211 - N322US. Model by Project Airbus. Repaint by Denis Minaev
Posted Nov 23, 2008 03:28 by Denis Minaev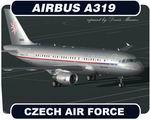 10.22Mb (2675 downloads)
Czech Air Force Airbus A319-115CJ - 3805. Model by Project Airbus A319 Repaint by Denis Minaev
Posted Nov 23, 2008 03:12 by Denis Minaev

4.49Mb (5968 downloads)
Project OpenSky Boeing 737-800 TUIfly textures only. Requires the Project Opensky Boeing 737-800. By Gabriel Parent-Nadon
Posted Nov 21, 2008 05:22 by Gabriel Parent-Nadon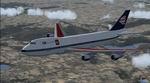 6.35Mb (662 downloads)
Boeing 747-200B version 4 BEA (British European Airways which was to become British Airways) Textures only. Requirs the Project Opensky Boeing 747-200.
Posted Nov 21, 2008 05:11 by Colin Lowe