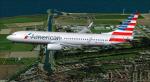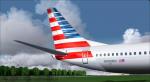 7.02Mb (2311 downloads)
Boeing 737-823 in the new American Airlines colors. Registration: N908NN, Repaint by: Mathieu Vos (APSS), Model by: Project Opensky (not VC)
Posted Jan 18, 2013 14:59 by Mathieu Vos (APSS)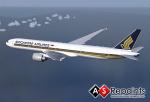 9.37Mb (3335 downloads)
Project Open Sky Boeing 777-300ER with the Singapore Airlines livery, textures and model included Juan Rodriguez
Posted Jan 18, 2013 13:31 by Chris E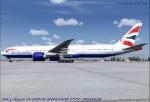 24.34Mb (4672 downloads)
SKYSPIRIT2012 BOEING 777-300ER v2 for FS2004. (FSX version available separately) British Airways Boeing 777-336/ER Registration "G-STBA" Painted on SkySpirit2012 Boeing 777-300/ER aircraft. The textures are saved in 32bit format for quality graphics. Its features are Opening doors & Cargo doors, detailed textures, accurate paint, dynamic shine & effects, dynamic flexing wings that respond to turbulence, fully independent suspension, trim animation, gear steering, accurate flight dynamics, spoiler animation, reflective cockpit windows, crash effects, animated tilting bogies, full night lighting, ground service vehicles when cargo door open, transparent navigation light lenses and many more. Thanks for downloading & Happy flying. Carlos Eduardo Salas
Posted Jan 16, 2013 12:40 by Chris E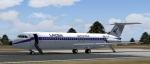 1.73Mb (966 downloads)
FS2004 BAC 1-11 with Lasca textures
Posted Jan 15, 2013 16:55 by David Maltby - Tony Madge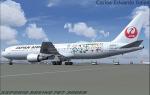 17.39Mb (1454 downloads)
Boeing 767-346/ER Japan Airlines "Doraemon". Model by Skyspirit. Textures by Carlos Eduardo Salas.
Posted Jan 14, 2013 17:04 by Chris E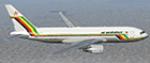 11.53Mb (547 downloads)
This is the Air Zimbabwe Boeing 767-200 with registration Z-WPE. This paint requires the download of the SkySpirit2010 B762 model base package. For more information, support or bug reports, please read the readme files. By Sean Kneppers.
Posted Jan 10, 2013 15:32 by Sean Kneppers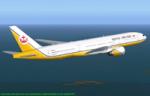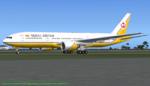 12.22Mb (1580 downloads)
FS2004/FSX Boeing 777-212ER Royal Brunei Airlines with registration V8-BLD. Royal Brunei leased 6 Boeing 777-200ER from Singapore Airlines (This one is ex 9V-SVB) to replace their ageing B767-300ER for long haul flights. Boeing 777-200ER model by SkySpirit 2012. By Ahmad Sallehuddin.
Posted Jan 9, 2013 22:01 by Ahmad Sallehuddin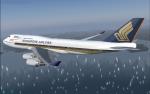 32.50Mb (3080 downloads)
Boeing 747-400 Singapore Airlines [1000th 747]. Model by Project Opensky.
Posted Dec 29, 2012 19:49 by Sayegh Mohamed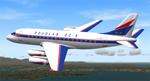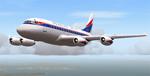 8.83Mb (1999 downloads)
Project 2067 would utilize many of the same systems and components as the larger DC-8 but would have a reduced range and passenger capacity with smaller Pratt & Whitney engines to make it more economical to operate on these shorter routes of 2500 miles or less. Model and textures by J R Lucariny
Posted Dec 28, 2012 18:14 by JRLucarinyFS2004Models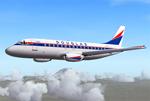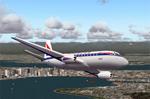 8.53Mb (1384 downloads)
Douglas DC-9 Compact Jet. Model and textures by J R Lucariny
Posted Dec 28, 2012 18:06 by JRLucarinyFS2004Models