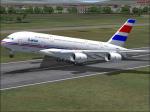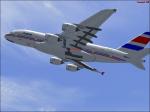 1.95Mb (3220 downloads)
Lacsa livery on the Robert Versluys Airbus A380. Lacsa 80s version.
Posted May 26, 2012 23:29 by Alberto Thomas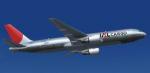 15.61Mb (1134 downloads)
SKYSPIRIT2010 BOEING 767-300F v5 for FS2004 JAL Cargo Silver Bullet Boeing 767-300ER JA631J. Painted by Yosuke Ube. Thank you to the Skyspirit team, for their wonderful models!
Posted May 25, 2012 06:21 by Chris Evans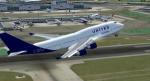 12.09Mb (1764 downloads)
FS2004 United Charter Boeing 747-400. Registration N194UA. Model by Project Open Sky.
Posted May 21, 2012 06:24 by uploader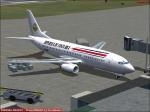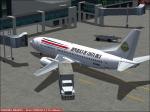 1.42Mb (785 downloads)
"Republica de Costa Rica" 737-300. Model by Vistaliners.
Posted May 20, 2012 20:16 by Alberto Thomas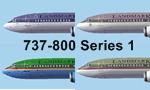 2.78Mb (435 downloads)
FS2002 Boeing 737-800 Pack 1. Replacement textures For Kevin Sparkuhl's B737-800. Figuring real passenger airlines worldwide. Series 1. In this file: Europe, Japan, USA, Philippines, Middle East. With French text too. By G. Guichard
Posted May 18, 2012 10:31 by G. Guichard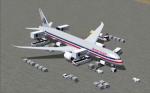 3.49Mb (1735 downloads)
FS2004 American Boeing 787-9 V4, This CamSim Version 4 feature an improve aircraft's wing root design, new wider pax doors with revised window shapes, additional animated air ducts, additional comm. and satellites' antenna, increasingly more Animated Ground Servicing (AGS), including additional animations featuring trucks hooking and unhooking trailers and static displays. Model design and paint by Camil Valiquette.
Posted May 16, 2012 08:40 by Camil Valiquette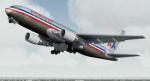 18.15Mb (4156 downloads)
American Airlines SkySpirit2010 767-200 v5. Model features High resolution textures, Dynamic flexing wings, Body gear steering, Nose gear steering, Rudder lock, Ground spoilers, Low speed aileron locks at high speed, Fully animated control surfaces, Fully independent suspension, Trim Animation, Opening Passenger Doors, Animated tilting bogies, Rolling wheels, Animated thrust reverser's with reverser block doors, Detailed textures, Full night lighting, Crash affects, Ground Service Vehicles And more. Model Designer Hiroshi Igami. Flight Dynamics Designer Warren C. Daniel. Textures by Philip Foglar. American Airlines repaint by Kyle Schurb.
Posted May 16, 2012 07:53 by uploader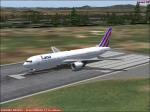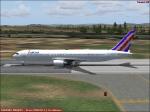 14.84Mb (633 downloads)
Lacsa Boeing 767-300 Model by Project Opensky.
Posted May 14, 2012 19:12 by Alberto Thomas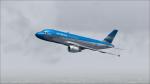 24.05Mb (1722 downloads)
Airbus A319-114 in Aerolineas Argentinas 2010 scheme. Includes complete Project Airbus model.
Posted May 8, 2012 22:08 by LUIS CASTRO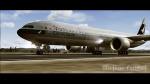 14.15Mb (2281 downloads)
Cathay Pacific Boeing 777-300 ER. Model by Project Opensky. Textures by Shrikar Galgali.
Posted May 8, 2012 08:49 by Chris Evans