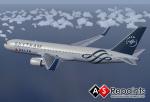 14.67Mb (1556 downloads)
SkySpirit2010 Boeing 767-300 with the Delta Air Lines/SkyTeam livery, textures and model included. Model by Skyspirit. Professional textures by Juan Rodriguez.
Posted Nov 5, 2012 07:39 by Chris E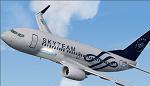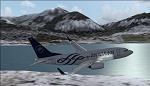 1.55Mb (789 downloads)
FSX/FS2004 Boeing 737-700 Aerolineas Argentinas "SkyTeam" registration LV-BZA. Textures only. Required model 737-700 Project OpenSky model.
Posted Nov 3, 2012 07:45 by Jorge Selandari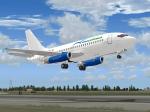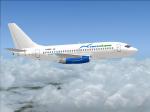 1.49Mb (624 downloads)
Boeing 737-232/Adv (cn 23099/1035) with new Venezolana(RAVSA)livery. Textures extensively reworked only for the Tinmouse II Project Boeing 737-200. By Juan Ernesto Oropeza
Posted Nov 2, 2012 12:15 by Juan Ernesto Oropeza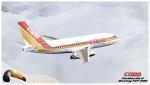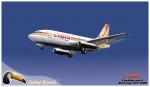 7.83Mb (469 downloads)
Copa is an airline based in Panama City, Panama,and serves as Panama's flag carrier. Its main base of operations is Tocumen International Airport, and the airline currently offers flights to North, Central and South America, and the Caribbean with a fleet of 80 airplanes. This livery is in memory of all passengers and crew members of flight 201 in this accident died one familiar. Photoreal textures in 32 bit format for the freeware TinMouse II Boeing 737-200(model not included). Repaint be Manuel Jose. Contact Ground. Happy flights.
Posted Oct 31, 2012 00:41 by Manuel Jose Larrahondo Burgos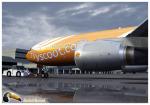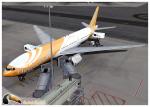 18.92Mb (1247 downloads)
FS2004/FSX Boeing 777-200 Textures for the Project Opensky Boeing 777-200ER. Scoot airlines is a Singapore-based low-cost long-haul airline. It operates flights on medium and long-haul routes from Singapore, initially to Australia and China, using Boeing 777 aircraft obtained from its parent company, Singapore Airlines. Photoreal textures in 32 bit format for the model freeware Project Opensky Boeing 777-200 Version 2 (model not included ). Repaint be Manuel Jose.Contact Ground.Happy flights.
Posted Oct 26, 2012 21:56 by Manuel Jose Larrahondo Burgos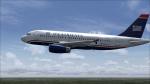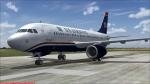 22.80Mb (2833 downloads)
Airbus A 319 IAE engines in US Airways livery. Complete aircraft included. Model by Project Airbus.
Posted Oct 26, 2012 20:29 by LUIS CASTRO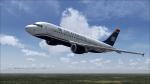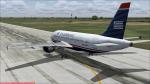 22.76Mb (1313 downloads)
Airbus A 319-114 IN "US Airways" livery. Complete aircraft included. Model by Project Airbus. Textures by Luis Castro.
Posted Oct 25, 2012 19:39 by LUIS CASTRO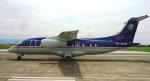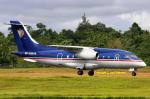 25.44Mb (4213 downloads)
PREMIER AIRCRAFT DESIGN Royal Star Aviation Fairchild-Dornier Do328JET for FS2004 (FS9). A 32 seat twin turbofan regional airliner. All new model with full moving parts, doors with airstair and animated pilots. Accurate and pleasant flight dynamics. Fully modelled interior. Full documentation including manuals and check/ref lists. Custom panel and VC with digital (glass cockpit) gauges. Complete package for FS2004. Copyright 2010 by Premier Aircraft Design Email contact: support@premaircraft.com Model & Master Textures: Jean-Pierre Brisard Panel design and XML gauge programming Jean-Pierre Brisard Flight Dynamics Bob May Royal Star Repaint Gerard G. Olvis Pushback/taxi speed gauge Rob Barendregt Multi Function Navigation Dispay Ken Mitchell Various gauges Steve Southey & Doug Dawson File packaging & PAD webmaster Bob May Visit: http://www.royalstaraviation.com.ph/ Royal Star Aviation commercial aircraft (helicopter & fixed wing) charters. They secured their Certificate of Public Conveyance and Necessity from the Civil Aeronautics Board (CAB) on October 6, 1995 and Air Operator Certificate on September 15, 1998. Based in Ninoy Aquino International Airport (RPLL), General Aviation, Pasay City, Philippines.
Posted Oct 25, 2012 03:42 by Gerard G. Olvis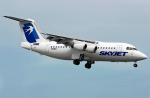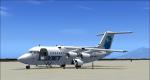 30.82Mb (5813 downloads)
FS2004 BAE 146-200 Skyjet Airlines http://skyjetair.com/ Phil. CAAP REGISTRY: RP-C5525 Operates daily from Clark (RPLC) 0500H LT via NAIA (RPLL) to Mactan (RPVM) daily RPLC-RPLL-RPVM V.V. Magnum Air (Skyjet) Inc. is a premium domestic airline in the Philippines; it started its operation as a special chartered flight service on March 2012 from Manila to Batanes, using the British Aerospace (BAE-146) series 200, a 94 seats jet-aircraft that connects the passengers from Manila, an hour flight to Batanes. Aircraft model by Jon Murchison Bae-146 Regional Jet Soundpackage By Aaron R. Swindle Aircraft Panel made by Horst Paetzold Aircraft Repaint by: Gerard G. Olvis
Posted Oct 21, 2012 17:19 by Gerard G. Olvis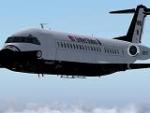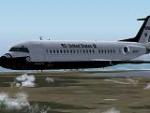 46.05Mb (4939 downloads)
(FS2004) Omwings Fokker F28 Mk-4000 Fellowship Package. This is a repaint of the Fokker F28 in the NASA Space Shuttle colors. I created it as a tribute to the Space Shuttle program and it's ending in 2011. This is a fictional repaint. includes a readme file for install. I also resaved all common textures in DXT3 (No Mips) format, So the VC textures are sharper. This is the complete package. Aircraft by: Omwings Repaint by: Dwayne Frye (Blaze)
Posted Oct 21, 2012 03:14 by Dwayne Frye