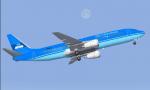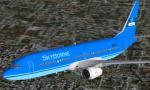 1.86Mb (637 downloads)
Paint scheme for the default 737-400. SkyBorne is a fictional airline created for a college business simulation. 737 Repaint by R.E. Wyman using the Rob Smith repaint kit. Textures only.
Posted Aug 14, 2010 01:13 by R.E. Wyman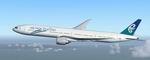 10.72Mb (3888 downloads)
FS2004 Air New Zealand 777-319ER. A repaint for the Project Open Sky B777-300ER v2. Painted with the Air New Zealand livery. By Xudeva Irribarra.
Posted Aug 9, 2010 07:30 by Xudeva Irribarra

2.62Mb (2879 downloads)
NOAA Boeing 737 w/ wedge tail. Has sound, panel, and 2D cockpit. FS2004 model by Project Opensky. If someone could convert to FSX that would be great.
Posted Aug 5, 2010 21:14 by Mat Fly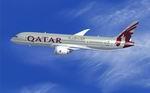 5.49Mb (2850 downloads)
FS2004 Qatar Boeing 787-8 V2. Versions 2 includes aircraft design improvements plus new animations. This CamSim Version 2 is also includes three aircraft with different Animated Ground Servicing (AGS). Model design and paint by Camil Valiquette.
Posted Jul 29, 2010 05:03 by CamSim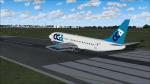 1.69Mb (891 downloads)
Textures only for default FS2002/2004 Boeing 737-400. Central charter airlines operates from the Czech Republic. Textures by Dominik "Tomadox" Tomasek.
Posted Jul 27, 2010 11:46 by Dominik Tomasek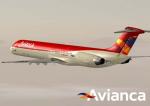 1.96Mb (3880 downloads)
MD-83 Avianca Colombia Textures only for the SGA MD83. Textures by Omar Julian Villizar.
Posted Jul 23, 2010 14:51 by Omar Julián Villamizar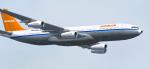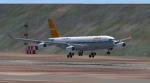 4.41Mb (2235 downloads)
Textures only for the Project Opensky A340-200 V1 for FSX and FS2004. By David Espinoza Michelena.
Posted Jul 19, 2010 23:00 by David Espinoza Michelena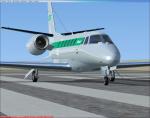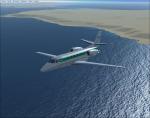 1.85Mb (1774 downloads)
Textures only for the Aryus Works Cessna Citation Excel for FS2004 / FSX. Represents a privatel;y owned Citation Excel. Repainted by: Enrique Medal.
Posted Jul 19, 2010 17:52 by Enrique Medal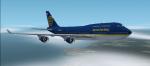 0.80Mb (1513 downloads)
Reapaint of the default Boeing Jumbo as a fictional airline to add some variety to your gates or A.I. traffic. Reapaint by Don Brynelsen using the paintkit by Rob Smith.
Posted Jul 19, 2010 12:11 by Don Brynelsen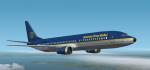 0.97Mb (441 downloads)
Textures for the default Boeing depicting the modern livery of a fictional airline I once saw on an old 1970's movie. Repaint by Don Brynelsen using the rob smith paintkit
Posted Jul 19, 2010 12:09 by Don Brynelsen