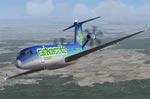 6.90Mb (2032 downloads)
JRLucariny project EMB-150 Commercial propfan aircraft with a New "Open Rotor" Jet Engine That Could Reduce Fuel Consumption. Model and textures by J R Lucariny
Posted Nov 23, 2012 11:10 by JRLucarinyFS2004Models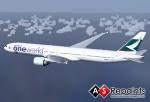 9.46Mb (1871 downloads)
This is repaint for the Project Open Sky Boeing 777-300ER with the Cathay Pacific Airways/Oneworld livery, textures and model included Juan Rodriguez
Posted Nov 20, 2012 03:17 by Chris E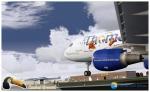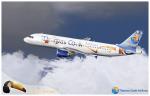 11.54Mb (749 downloads)
Thomas Cook Airlines Belgium is an airline based in Belgium, operating holiday charter flights to the Mediterranean out of Brussels Airport and to a lesser extent Liege Airport Airport and Ostend-Bruges International Airport. The company also offers aircraft lease services. Photoreal 10 Years Special Livery, textures in 32 bit format for the freeware Project Airbus A320 v2.1 (model not included). Repaint be Manuel Jose. Happy flights.
Posted Nov 16, 2012 20:03 by Manuel Jose Larrahondo Burgos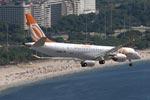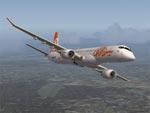 2.09Mb (2202 downloads)
Mitshubishi MRJ90. Mitsubishi spec to rival Embraer, Bombardier RJs. Model and textures by J R Lucariny
Posted Nov 16, 2012 11:25 by JRLucarinyFS2004Models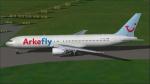 18.30Mb (928 downloads)
Boeing 767-300 Arkefly. ArkeFly is a Dutch charter airline headquartered in Schiphol-Rijk on the grounds of Amsterdam Airport. It operates to destinations in the Mediterranean, Canary Islands, Red Sea, Mexico, Caribbean, United States, Canada, Africa, Asia, Brazil and the Netherlands Antilles. Model by Skyspirit. Textures by Mathieu Vos.
Posted Nov 16, 2012 10:20 by Chris E
3.40Mb (976 downloads)
FS2004 QATAR Boeing 787-10 v4. This CamSim version 4 features an improved aircraft wing root design, new wider pax doors with revised window shapes, additional animated air ducts, additional comm and satellite antennas, increasingly more Animated Ground Servicing (AGS), including additional animations featuring trucks hooking and unhooking trailers and static displays. Model design and paint by Camil Valiquette.
Posted Nov 16, 2012 10:09 by Camil Valiquette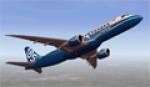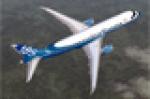 7.96Mb (1592 downloads)
Embraer 185 new age Regional Jet. Model and textures by J R Lucariny.
Posted Nov 15, 2012 10:06 by JRLucarinyFSModels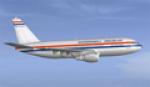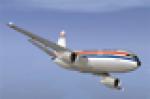 7.19Mb (1505 downloads)
The Dc-10 Twin was a project of short-fuselage twin-engine derivated from the Dc-10. Model and textures by J R Lucariny.
Posted Nov 15, 2012 10:02 by JRLucarinyFSModels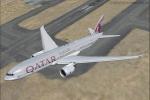 15.71Mb (2064 downloads)
Skyspirit Boeing 777-200LR v2 for FS2004. Qatar Airways Boeing 777-200/LR Registration "A7-BBI" Painted on SkySpirit2012 Boeing 777-200/LR aircraft. The textures are saved in 32bit format for quality graphics. Its features are Opening doors & Cargo doors, detailed textures, accurate paint, dynamic shine & effects, dynamic flexing wings that respond to turbulence, fully independent suspension, trim animation, gear steering, accurate flight dynamics, spoiler animation, reflective cockpit windows, crash effects, animated tilting bogies, full night lighting, ground service vehicles when cargo door open, transparent navigation light lenses and many more. Thanks for downloading & Happy flying. Carlos Eduardo Salas
Posted Nov 15, 2012 08:08 by Chris E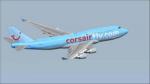 12.12Mb (1496 downloads)
FS2004 Boeing 747-400 Corsairfly. Textures by Mathieu Vos (APSS). Model by Project Open Sky.
Posted Nov 13, 2012 12:28 by Chris E