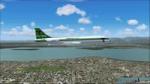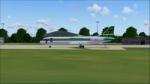 2.67Mb (775 downloads)
Transavia purchased the PH-TRR from Swissair. In service from March 1970 till February 1975. Scraped in February 1976 at Schiphol Airport, Amsterdam. Original Caravelle model by Mike Stone. Repaint by Hans van Spelde
Posted Apr 20, 2012 11:17 by Hans van Spelde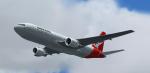 1.98Mb (2073 downloads)
Qantas Boeing 767-238ER "City of Wollongong". Model by Project Opensky. Textures thanks to Jacob Kubique
Posted Apr 16, 2012 05:17 by chrisE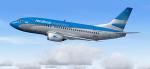 3.94Mb (709 downloads)
Boeing 737-500 Aereolineas Argentinas 2010 textures only for the Vistaliners Boeing 737-500.
Posted Apr 14, 2012 15:52 by LUIS CASTRO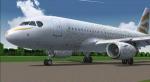 17.42Mb (2345 downloads)
Project Airbus A319-131 British Airways - This is British Airways Airbus A319-131 in the Special The Dove-cs (Olympic 2012) with semi photoreal parts (doors, windows, signs) in 32bit format, dirt version
Posted Apr 13, 2012 06:18 by Mathieu Vos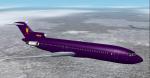 0.51Mb (455 downloads)
In honor of Fred Rodgers and the generations of children who grew up with his show "Mr Rodgers Neighborhood", comes these textures for the Flight FX 727-200 in the livery of the "Purple Jet" belonging to His Royal Highness, King Friday XIII of the neighborhood of Make Believe. Repaint done by Don Brynelsen using the paintkit by Ron Menser.
Posted Apr 12, 2012 14:01 by Don Brynelsen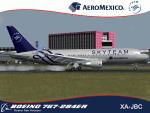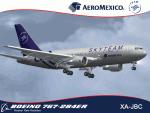 13.51Mb (2704 downloads)
Everyone seems to be quick with the brush out there these days, but it would appear that AeroMexico's SKYTEAM B762 may have been overlooked (in the Project Opensky B762 V4 model). So, I finally got my chance to repaint a AeroMexico aircraft, albeit in the somewhat muted SKYTEAM livery. This is one of AeroMexico's 6 remaining B762's, to be replaced eventually with the B787. This repaint has custom engine textures, front to back. I wanted to accentuate the chrome finish in the cowl intakes as well as the polish on the exhaust housing. This is a complete install. This package contains all Project Opensky provided files current to Version 2004.8.0. The sound and panel is from the default B777. Please select Zip file preview to view screenshots included with this package. Repaint by Jeffrey S. Bryner.
Posted Apr 8, 2012 11:57 by Jeffrey S. Bryner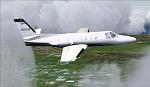 22.28Mb (1045 downloads)
This is an Cessna Citation 500. Registration : N501GR, Repaint by: Mathieu Vos (APSS), Model by : Alejandro Rojas Lucena.
Posted Apr 7, 2012 14:38 by Mathieu Vos (APSS)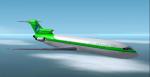 0.47Mb (280 downloads)
Escape the drab everyday existence and fly to the Florida Keys on Key West! These textures for use with the 727-222 by Flight FX. Repaint by Don Brynelsen using the paintkit by Ron Menser
Posted Apr 6, 2012 15:38 by Don Brynelsen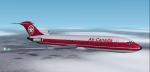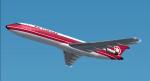 0.53Mb (524 downloads)
New textures for use with the 727 by Flight FX in the livery of Air Canada. Repaint by Don Brynelsen using the paintkit by Ron Menser
Posted Apr 6, 2012 15:35 by Don Brynelsen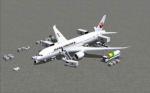 3.66Mb (1238 downloads)
FS2004 Japan Airlines Boeing 787-8 V4, This CamSim Version 4 feature an improve aircraft's wing root design, new wider pax doors with revised window shapes, additional animated air ducts, additional comm. and satellites' antenna, increasingly more Animated Ground Servicing (AGS), including additional animations featuring trucks hooking and unhooking trailers and static displays. Model design and paint by Camil Valiquette.
Posted Apr 6, 2012 08:13 by Camil Valiquette