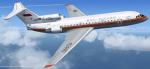 4.23Mb (547 downloads)
Textures for Dimitri Samborski's Yak-42 as Emercom of Russia's RA-42446 based at Domodedevo airport Moscow. Textures only.
Posted Apr 9, 2013 14:05 by Michael E. Roberts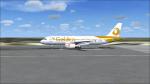 2.50Mb (422 downloads)
IFDG Airbus A320-232 textures of the first LCC of the country,Golden Myanmar Airlines(XY-AGS).The carrier leased the aircraft in early 2013 and started operations domestically between Mandalay and Yangon.International flights to Singapore,Bangkok and Hong Kong(or Delhi)are expected to commence by the end of 2013 where the airline will have at least 3 aircraft in fleet. (no VC)
Posted Mar 29, 2013 07:07 by Phyo Pyae Sone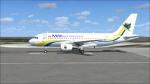 5.37Mb (304 downloads)
IFDG Airbus A319-112 texturs of the flag carrier, Myanmar Airways International(MAI).The carrier leased the aircraft from ILFC which was registered as OH-LVE under Finnair and wore the retro livery.MAI made delivery of the aircraft in 2012 and is used exclusively for charter and government shuttle.Current registration number is XY-AGR.
Posted Mar 29, 2013 06:39 by Phyo Pyae Sone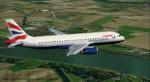 11.67Mb (4150 downloads)
Airbus A320-200 of British Airways. Model created by Project Airbus. Repaint by Mathieu Vos.
Posted Mar 26, 2013 07:27 by Chris E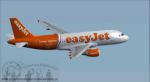 15.02Mb (3278 downloads)
Project Airbus A319-111 Easyjet - Linate Fiumicino colors. This is Easyjet - Linate Fiumicino-cs Airbus A319-111 with semi photoreal parts. Model by Project Airbus. Textures by Mathieu Vos.
Posted Mar 26, 2013 07:26 by Chris E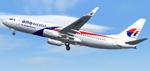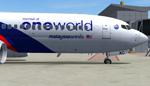 5.11Mb (2700 downloads)
Malaysia Airlines Boeing 737-800 with registration 9M-MXC in Oneworld Livery, using POSKY B737-800. MAS is now a member of Oneworld Alliance (Joined on 1 Feb 2013) and one of MAS' B737-800 repaint in Oneworld Livery. Model by Project Open Sky. Repaint by Ahmad Sallehuddin.
Posted Mar 25, 2013 05:43 by Ahmad Sallehuddin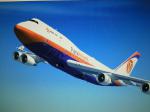 3.36Mb (696 downloads)
Flora Holland cargo Boeing 747-400 (fictional). Model included. Repaint by: Mees Jansen, Model by: Melvin Rafi. Uses rthe default FS2004 B747 2d panel. (No VC)
Posted Mar 24, 2013 06:40 by Mees Jansen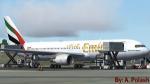 26.20Mb (4197 downloads)
FS2004 Emirates Boeing 767-300ER. Model features include fully animated control surfaces, fully independent suspension, main gear steering, trim animation, opening passenger doors, opening cargo doors, dynamic flexing wings, animated tilting bogies, rolling wheels, animated thrust reversers, fully reflective textures (each part has different degree of reflection based on material), accurate flight dynamics (accurate FDE with full profiles for wheels, tires, struts, leading/trialing struts, engine types; tested by real pilots), newly re-defined individual part damage profiles, accurate spoiler animation, detailed textures, full night lighting, visible landing lights from the cockpit, reflective cockpit windows, crash effects, transparent nav light lenses, newly re-defined individual part damage profiles. Model, dynamics by Project Open Sky, repaint by Aziz Polash.
Posted Mar 21, 2013 13:18 by Chris E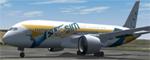 95.13Mb (3629 downloads)
FS2004 Boeing 787 BasePack, This is the base package for the work of textures 787 Project Venesim, The model that was used to make this pack was the 787 beta of Codey Wynne, The texture that comes in the zip is venesim house colors 2013 By Yemel Yarbouh, Panel By Ken Mitchell, FMS By Garrett Smith (Is downloaded separately), Sound By Lionworks, Repainting, improvements and bundled by Yemel Yarbouh
Posted Feb 25, 2013 19:00 by Yemel Yarbouh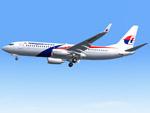 5.00Mb (2506 downloads)
FS2004 Malaysia Airlines Boeing 737-8H6 in new 2012 corporate logo and small Oneworld logo. On 1 February 2013, MAS officially became a member of the Oneworld Alliance. This aircraft was displayed together with MAS A330-300 in Oneworld livery during the ceremony. Instead of having "Oneworld" livery, this aircraft has the new 2012 corporate logo, similar on A380. A small Oneworld logo is painted at the main door on the both sides. Model by Project Open Sky. Repaint by Ahmad Sallehuddin.
Posted Feb 20, 2013 02:45 by Ahmad Sallehuddin