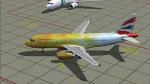 16.91Mb (2545 downloads)
Project Airbus A319-131 British Airways - The Firefly-cs. This is British Airways Airbus A319-131 in the Special Olympic Games Colors The Firefly with semi photoreal parts (doors, windows, signs) in 32bit format, dirt version. Model by Project Airbus. Textures by Mathieu Vos
Posted Jun 5, 2012 10:35 by Chris Evans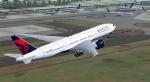 21.12Mb (4754 downloads)
Boeing 777-200LR Delta Airlines. Model by Project Opensky.
Posted Jun 1, 2012 09:24 by uploader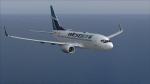 32.83Mb (4378 downloads)
This pack comes with all four Westjet 737s: 737-600, 737-700 with winglets, 737-800 with winglets and the 737-800 Care-Antee livery. All come with panels, wing views, sound, altitude callouts and of course, textures and models. Models by Project Open Sky. Sound pack by Kriss Armstrong recommended.
Posted May 31, 2012 23:25 by Ryan Klatt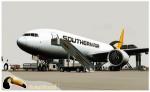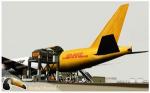 19.47Mb (3222 downloads)
Project Opensky Boeing 777-200LRF Southern Air/DHL Cargo. In early 2011, Southern Air entered into a multiple year contract with DHL Aviation; by utilizing the 777's fuel efficiencies, long range and cargo capabilities, SAI was able to augment DHL's overnight express package delivery service through hubs in Cincinnati, Bahrain, Hong Kong and Anchorage, increasing package delivery options provided by DHL to its customers.
Posted May 27, 2012 03:51 by uploader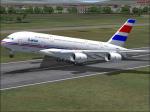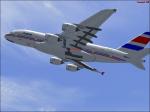 1.95Mb (3253 downloads)
Lacsa livery on the Robert Versluys Airbus A380. Lacsa 80s version.
Posted May 26, 2012 23:29 by Alberto Thomas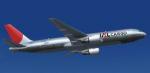 15.61Mb (1145 downloads)
SKYSPIRIT2010 BOEING 767-300F v5 for FS2004 JAL Cargo Silver Bullet Boeing 767-300ER JA631J. Painted by Yosuke Ube. Thank you to the Skyspirit team, for their wonderful models!
Posted May 25, 2012 06:21 by Chris Evans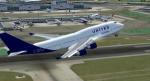 12.09Mb (1777 downloads)
FS2004 United Charter Boeing 747-400. Registration N194UA. Model by Project Open Sky.
Posted May 21, 2012 06:24 by uploader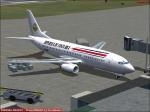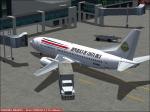 1.42Mb (795 downloads)
"Republica de Costa Rica" 737-300. Model by Vistaliners.
Posted May 20, 2012 20:16 by Alberto Thomas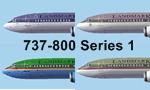 2.78Mb (440 downloads)
FS2002 Boeing 737-800 Pack 1. Replacement textures For Kevin Sparkuhl's B737-800. Figuring real passenger airlines worldwide. Series 1. In this file: Europe, Japan, USA, Philippines, Middle East. With French text too. By G. Guichard
Posted May 18, 2012 10:31 by G. Guichard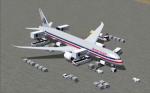 3.49Mb (1739 downloads)
FS2004 American Boeing 787-9 V4, This CamSim Version 4 feature an improve aircraft's wing root design, new wider pax doors with revised window shapes, additional animated air ducts, additional comm. and satellites' antenna, increasingly more Animated Ground Servicing (AGS), including additional animations featuring trucks hooking and unhooking trailers and static displays. Model design and paint by Camil Valiquette.
Posted May 16, 2012 08:40 by Camil Valiquette