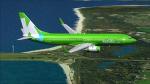 8.50Mb (1208 downloads)
Project Opensky Boeing 737-800 Kulula.com New c/s for Microsoft Flight Simulator 2004 Author: Mathieu Vos
Posted Oct 10, 2012 13:11 by Chris E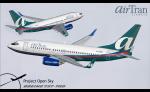 9.03Mb (1274 downloads)
Project Opensky - B737-700 Airtran. FS2004model winglet by Skyspirit/Project Opensky. Textures by Corey Ford. Uploaded for FS9 users by Chris Evans.
Posted Sep 30, 2012 06:42 by chris evans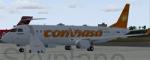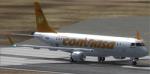 92.97Mb (3752 downloads)
FS2004 Conviasa Embraer 190 package, registration YV2849. Original model by Premier Aircraft Design. Paintkit and improvement By Yemel Yarbouh, repaint By Jairo Velazquez
Posted Sep 23, 2012 21:18 by Jairo Velazquez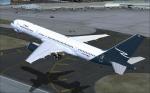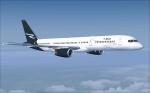 32.45Mb (6181 downloads)
This package depicts a 757-200 of Ryan International Airlines around 2006. The airline, once known for airfreight services and passenger charters to holiday destinations like Mexico, the Hawaiian Islands and the Caribbean, switched to a business model built around providing transportation services to the U.S. Department of Defense. As of 2012, the airline was in bankruptcy. This is a complete package. Model by Project Opensky, panel by Ken Mitchell, VC by Wilhelm Hudetz, sound by Emil Serafino, textures by Eugene Douglas.
Posted Sep 21, 2012 20:04 by Eugene Douglas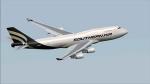 16.07Mb (907 downloads)
Project Opensky - Boeing 747-4F6 (BDSF) Southern Air. Model by Project Opensky. Textures by Matthieu Vos.
Posted Sep 17, 2012 06:34 by Chris E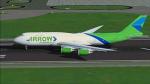 18.52Mb (1337 downloads)
SkySpirit 2011 - Boeing 747-8F Arrow Cargo. Model by Project Opensky. Repaint by Mathieu Vos.
Posted Sep 16, 2012 05:10 by Chris Evans
18.66Mb (2729 downloads)
Boeing 777-200LRF General Electric 90-110B1L Korean Air Cargo. Model by Skyspirit. Repaint by Mathieu Vos
Posted Sep 16, 2012 05:07 by Chris Evans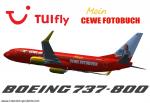 8.79Mb (1793 downloads)
TUIfly Boeing 737-800WL in Cewe Fotobuch/"Cewe Air" livery, registration D-AHFZ. Highly detailed 32 bit textures. New photorealistic window textures and night textures. Model by Project Open Sky (Posky) is included. By FSRepaintsGER / Benjamin Spranger.
Posted Aug 31, 2012 10:38 by FSRepaintsGER / Benjamin Spranger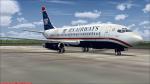 23.63Mb (5248 downloads)
Boeing 737-200 in US Airways colors. Model By Erick Cantu /Kittyhawk. Complete aircraft includes panel & sound, full animated parts, opening passengers and cargo doors and much more. This update contains operating Taxi lights and splashlights on wings.
Posted Aug 27, 2012 19:32 by LUIS CASTRO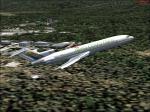 18.76Mb (2114 downloads)
FS2004 Boeing 727 Aero Costa Rica. Model by Vistaliners.
Posted Aug 22, 2012 13:11 by Donald Montero