3.70Mb (2208 downloads)
FS2004 American Airlines New Colors Boeing 787-8 v4. This CamSim version 4 features an improved aircraft wing root design, new wider pax doors with revised window shapes, additional animated air ducts, additional comm and satellite antennas, increasingly more Animated Ground Servicing (AGS), including additional animations featuring trucks hooking and unhooking trailers and static displays. Model design and paint by Camil Valiquette.
Posted Feb 15, 2013 16:52 by Camil Valiquette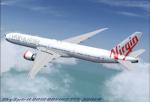 20.58Mb (2761 downloads)
Virgin Australia Boeing 777-31H/ER Registration "VH-VPH" Painted on SkySpirit2012 Boeing 777-300ER aircraft. The textures are saved in 32bit format for quality graphics. Its features are Opening doors & Cargo doors, detailed textures, accurate paint, dynamic shine & effects, dynamic flexing wings that respond to turbulence, fully independent suspension, trim animation, gear steering, accurate flight dynamics, spoiler animation, reflective cockpit windows, crash effects, animated tilting bogies, full night lighting, ground service vehicles when cargo door open, transparent navigation light lenses and many more. Textures by Carlos Eduardo Salas
Posted Feb 10, 2013 13:38 by Chris E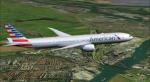 11.77Mb (3376 downloads)
FS2004 American Airlines Boeing 777-300. This is a B777-300ER in the new colors of American Airlines, registration N718AN. Repaint by Mathieu Vos (APSS), model by Project Open Sky.
Posted Feb 7, 2013 09:20 by Chris E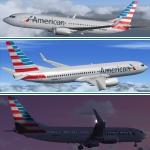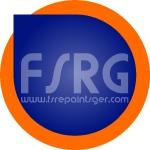 4.62Mb (3241 downloads)
American Airlines Boeing 737-800WL, registration N908NN, in new livery. Highly detailed 32 bit textures with alpha channel. Photorealistic window textures and sky interior-night textures. Complete model by Project Open Sky (Posky) is included. By Benjamin Spranger / FSRepaintsGER.
Posted Feb 4, 2013 05:20 by Benjamin Spranger / FSRepaintsGER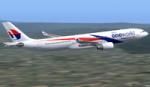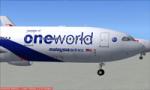 3.76Mb (4005 downloads)
Airbus A330-323X Malaysia Airlines Double Swoosh livery with Oneworld title, utilizing POSKY A330-300 model. On 1 Feb 2013, MAS officially become a member of the Oneworld Alliance. One of MAS A330-300 with registration 9M-MTE was repainted in Oneworld livery, displayed during ceremony. Soon, one of MAS' B737-800 and A380 will repaint in Oneworld livery.
Posted Feb 3, 2013 21:52 by Ahmad Sallehuddin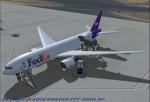 15.62Mb (3965 downloads)
Skyspirit Boeing 777-200LRF (Project Opensky) v2 for FS2004. Fedex Boeing 777-200LRF Registration "N855FD" Painted on SkySpirit2012 Boeing 777-200LRF aircraft. The textures are saved in 32bit format for quality graphics. Its features are Opening doors & Cargo doors, detailed textures, accurate paint, dynamic shine & effects, dynamic flexing wings that respond to turbulence, fully independent suspension, trim animation, gear steering, accurate flight dynamics, spoiler animation, reflective cockpit windows, crash effects, animated tilting bogies, full night lighting, ground service vehicles when cargo door open, transparent navigation light lenses and many more. Thanks for downloading & Happy flying. Regards Carlos Eduardo Salas
Posted Jan 31, 2013 14:12 by Chris E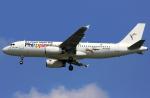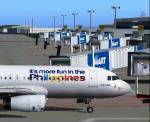 57.61Mb (2963 downloads)
South East Asian Airlines (SEAIR) Airbus A320 " More fun in the Philippines " livery A320-232 RP-C6319 South East Asian Airlines now serves domestic flight in Philippines, destinations includes Manila, Clark, Cebu, Puerto Princesa, Iloilo, Kalibo, Bacolod, Tacloban and Davao. South East Asian Airlines also serves 4 international routes, Bangkok, Hong Kong, Kota Kinabalu, and Singapore from Clark. Flight operating under Tiger-SEAir partnership (all flights, international and domestic, using jet aircraft(Airbus319/320) from Tiger Airways. Aircraft: Project Airbus A320-232 IAE V2500 series NO VC, realistic FDE & 2D panel. FS Panel Studio panel by Ken Mitchell Repaint by: Gerard G. Olvis
Posted Jan 28, 2013 06:27 by Gerard G. Olvis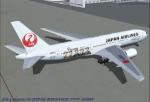 20.08Mb (1720 downloads)
SKYSPIRIT2012 BOEING 777-200 v2 for FS2004. Japan Airlines Arashi Jet Boeing 777-200 Registration "JA8979" Painted on SkySpirit2012 Boeing 777-200 aircraft. The textures are saved in 32bit format for quality graphics. Its features are Opening doors & Cargo doors, detailed textures, accurate paint, dynamic shine & effects, dynamic flexing wings that respond to turbulence, fully independent suspension, trim animation, gear steering, accurate flight dynamics, spoiler animation, reflective cockpit windows, crash effects, animated tilting bogies, full night lighting, ground service vehicles when cargo door open, transparent navigation light lenses and many more. Thanks for downloading & Happy flying. Carlos Eduardo Salas
Posted Jan 25, 2013 08:35 by Chris E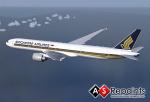 9.37Mb (3442 downloads)
Project Open Sky Boeing 777-300ER with the Singapore Airlines livery, textures and model included Juan Rodriguez
Posted Jan 18, 2013 13:31 by Chris E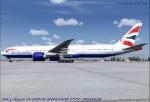 24.34Mb (4766 downloads)
SKYSPIRIT2012 BOEING 777-300ER v2 for FS2004. (FSX version available separately) British Airways Boeing 777-336/ER Registration "G-STBA" Painted on SkySpirit2012 Boeing 777-300/ER aircraft. The textures are saved in 32bit format for quality graphics. Its features are Opening doors & Cargo doors, detailed textures, accurate paint, dynamic shine & effects, dynamic flexing wings that respond to turbulence, fully independent suspension, trim animation, gear steering, accurate flight dynamics, spoiler animation, reflective cockpit windows, crash effects, animated tilting bogies, full night lighting, ground service vehicles when cargo door open, transparent navigation light lenses and many more. Thanks for downloading & Happy flying. Carlos Eduardo Salas
Posted Jan 16, 2013 12:40 by Chris E