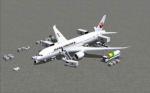 3.66Mb (1242 downloads)
FS2004 Japan Airlines Boeing 787-8 V4, This CamSim Version 4 feature an improve aircraft's wing root design, new wider pax doors with revised window shapes, additional animated air ducts, additional comm. and satellites' antenna, increasingly more Animated Ground Servicing (AGS), including additional animations featuring trucks hooking and unhooking trailers and static displays. Model design and paint by Camil Valiquette.
Posted Apr 6, 2012 08:13 by Camil Valiquette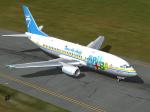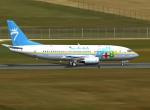 1.19Mb (605 downloads)
Boeing 737-322, (cn 24249), registration P4-TIE, in the colors of Tiara Air Aruba. Reworked textures only for the Vistaliners Boeing 737-300 model, with some details added. By Juan Ernesto Oropeza.
Posted Apr 3, 2012 21:01 by Juan Ernesto Oropeza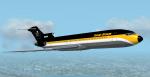 0.49Mb (334 downloads)
Serving central Florida and most of the Carribean, Corsair offers quality service at a bargain price. These textures for use with the FlightFX Boeing 727. Repaint by Don Brynelsen using the paintkit by Ron Menser
Posted Apr 2, 2012 15:51 by Don Brynelsen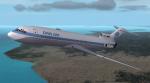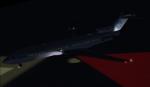 0.60Mb (477 downloads)
Once thgey ruled the airline industry, now Pan Am is but a memory. Relive the glory days with these textures for the flight FX 727. Repaint by Don Brynelsen using the paintkit by Ron Menser
Posted Apr 2, 2012 15:48 by Don Brynelsen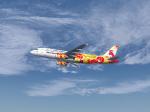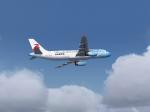 22.97Mb (1668 downloads)
Project Airbus A320-200 Shenzhen Airlines The 2011 Shenzhen Summer Universiade Specials package for Flight Simulator 2004. Aircraft model and texture of B-6565,B-6749 and B-6750 are included, along with Panel and Sound from the Default B737. This is the first FS2004 version release for these paints. Original aircraft by Project Airbus, texture by He Lingyuan,China. FSX users please search PA320CSZ_SUSZ2011.zip for the V2 package.
Posted Apr 2, 2012 10:46 by He Lingyuan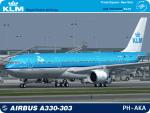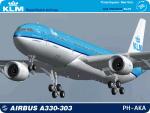 6.15Mb (8856 downloads)
I am very proud to present this detailed repaint of Project Opensky's A330-300, registration PH-AKA, of KLM Royal Dutch Airlines. This is KLM's first 300 model of the Airbus A330. It bears the name "Times Square - New York" on the fuselage below the pilot and first officer's windows. There is a lot of detail on this repaint; all windows are hand-painted, 3D with window shades. The night windows textures are custom as well. Other night textures are custom as well. Engine textures, engine fans, fuselage shading and tail textures are all custom. Also, the wheels/hubs and tires are custom and hand drawn. All repainted textures in this package are 32-bit with no mipmaps for best clarity and quality. This is a complete installation package; version 2004.7.1 of the Project Opensky A330-300 V2 model is included. Please select Zip file preview to view detailed screenshots. Repaint by Jeffrey S. Bryner.
Posted Mar 31, 2012 18:37 by Jeffrey S. Bryner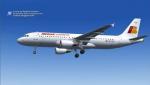 9.71Mb (2727 downloads)
Project Airbus A320-200 for fs2004. This is a repaint of Project Airbus a320 in Iberia Express. Livery by Xudeva Irribarra
Posted Mar 29, 2012 14:46 by uploader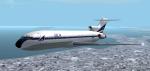 0.57Mb (527 downloads)
Textures for use with the FlightFX 727-222, based on old photographs and a desktop model. Repaint by Don Brynelsen using the paintkit by Ron Menser
Posted Mar 29, 2012 12:01 by Don Brynelsen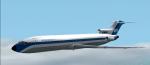 0.50Mb (309 downloads)
This is my interpretation of what a 727 might look like in the livery of American Pacific Airways, one of the airlines included in the sim. Textures for use with the FlightFx 727-222. Repaint by Don Brynelsen using the paintkit by Ron Menser
Posted Mar 29, 2012 11:58 by Don Brynelsen

0.53Mb (614 downloads)
New textures for the FlightFx 727-222 in the livery of Germany's premier airline. Repaint by Don Brynelsen using the paintkit by Ron Menser
Posted Mar 29, 2012 11:55 by Don Brynelsen