66.68Mb (2051 downloads)
FSX/P3D>v4 Airbus 320-200 Austrian Airlines package. Based in Vienna, Austrian is the flag carrier airline of Austria and is also owned by Lufthansa. As of May 2018, Austrian operate 22 A320-200 aircraft. Model by Project Airbus. Added the better Thomas Ruth VC with updates by Chris Evans and Louis Quintero. Use FMC under Views/Instrument panel in FSX menu. (FSX : Go to Views -Instrument Panel. P3D: Go to Vehicle - Instrument panel) I included the photo-realistic textures by Stefan Bree, the A320 checklist by Werner Schott. A320 sounds by Abid Mounir. Added wing views and fixed wheel levels. Includes FMC by Garret Smith. A320 sounds and manual included. Custom revised package by Chris Evans
Posted May 23, 2018 08:38 by chris evans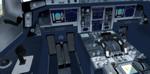 71.68Mb (2716 downloads)
FSX/P3D Airbus A350-900XWB KLM package. As of May 2018, Dutch flag carrier KLM have 7 A350-900 on order. Added the better Thomas Ruth VC with updates by Chris Evans and Louis Quintero. Use FMC under Views/Instrument panel in FSX menu. (FSX : Go to Views -Instrument Panel. P3D: Go to Vehicle - Instrument panel). Added better views. The Airbus A350 XWB is a family of long-range, twin-engine wide-body jet airliners from the European aircraft maker Airbus. The A350 is the first Airbus aircraft with both fuselage and wings made mainly from carbon fibre structure. The A350 is intended to replace the A340 and compete with Boeing's 787 and 777. Added the textures by Dion Methorst. Previous version had 4640 d/ls. Tested on P3Dv4 and should be ok in FSX and earlier P3D versions by Chris Evans.
Posted May 21, 2018 12:19 by chris evans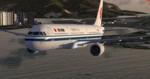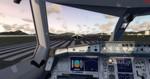 68.91Mb (915 downloads)
P3D > v4.* /FSX Airbus A321-200 Air China package. Air China is Chia's flag carrier and is based at Beijing. As of May 2018, Air China operate 61 Airbus A321 to worldwide. Native FSX model by Project Airbus. Added the great textures by He Lingyuan. Includes enhanced Thomas Ruth Airbus VC with updates by Phillip Wallaert, Louis Quintero and some further edits by Chris Evans. Fixed wheel levels. Fixed jetway codes. Tested in P3D v4. Airbus sounds included. Custom packaged by Chris Evans
Posted May 20, 2018 08:28 by chris evans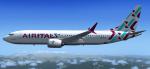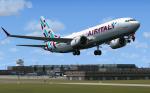 16.12Mb (873 downloads)
FSX/P3D Air Italy new livery textures EI-GFY for the TDS Boeing 737-Max-8
Posted May 19, 2018 09:28 by Mauro Carini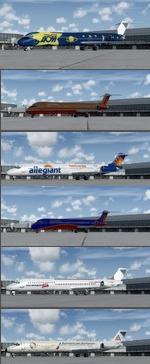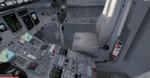 72.97Mb (5162 downloads)
FSX/P3D>v4 Native McDonnell Douglas MD-83 Series Multipack 3 (updated). Liveries included: American 'Copa 2016', Aeromexico, Southwest Old, Southwest New, Allegiant, Air Outre Mer (AOM). This is the native SGA MD83 converted by Eagle Rotorcraft Simulations of the Eric Cantu/SGA original. Native model by Eric Cantu/ Eagle Rotorcraft Simulations. The VC is default FSX CRJ 700 with added FMC by Garret Smith. I have added the great textures by Xudeva Irribarra, Dan Halpern, Yankyvictor, Juan Ernesto Oropeza. Model is not modified in any way. VC added and textures. Fixed wheel sink. Views fixed. Brilliant new upgraded VC by David Hoeffgen , includes built in FMC, working wipers and more (see VC docs in folder). See VC docs to get the best out of the FMC. Assembled and prepared and tested for P3D V3.4 /FSX by Chris Evans.
Posted May 19, 2018 04:47 by chris evans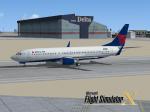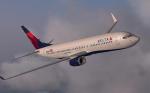 5.44Mb (900 downloads)
New livery Delta textures for the default FSX Boeing 737-800.
Posted May 17, 2018 18:20 by Jason Lee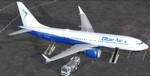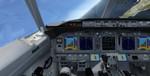 57.77Mb (1402 downloads)
FSX/P3D 3/4 Boeing 737 Max8 Blue Air Package with enhanced VC. Blue Air is Romania's largest airline by passengers flown and is based at Bucharest Airport. As of May 2018, Blue Air have 12 Boeing 737max8 on order. FSX Boeing 737Max8 native model by TDS with advanced 737-800 VC added. The high detail model from TDS will be enjoyed by many more people who do not know how to install a VC into a FSX native model. The VC is the Alejandro Rojas Lucena/FSND fantastic revised Boeing 737-800 VC model blended with Ken Wiggington's work on the default 737 VC. This VC model includes Working wipers (right mouse click on switch) with rain effect. Switches for LCD Screens, EICAS, PFD, MFT. Autobrake switch. Opening pilots window. Cabin Lights switch. Realistic FMC. Ground Proximity Warning System (GPWS), More Realistic night VC textures. There are custom Boeing sounds included for that extra realism. . Use - Instrument panel - Util for ground vehicles, doors stairs, fuel truck, buses. New Utility allows Bus, fuel, doors and more. (Go to Views - Instrument panel - Utility) Model is not modified in any way. VC added and aircraft.cfg edited to allow correct VC views. Also fixed nose gear height so it no longer sinks into the ground. Added wing views. I added the great textures by Ricardo Yto Saraiva. See VC docs to get the best out of the VC and FMC. Assembled and prepared for FSX/P3D v3/4 by Chris Evans.
Posted May 17, 2018 14:57 by chris evans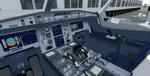 6.94Mb (706 downloads)
Only download if you have pushback and VC issue on A330-300 uploaded by Chris Evans. Airbus A330-300 panel and pushback fix. This is a fix for pushback (with Shift P) and wrong gauge in some of my packages of Tom Ruth's A330-300. Full credit to Thomas Ruth. By Chris Evans
Posted May 17, 2018 12:23 by chris evans
60.79Mb (3550 downloads)
FSX/P3D>v4 Swiss A330-300 package. Swiss International Air currently operate 14 Airbus A330-300 aircraft. Model by Thomas Ruth. Added the better Thomas Ruth modified VC with latest updates by Chris Evans and Louis Quintero. I added the great textures by Indigo Blue. Includes built in FMC by Garret Smith. Fixed contact points so wheels do not sink into concrete. FMC will display in VC. Includes A330 manual. Custom A330 sounds included. Requires either FSX Acceleration or Service packs 1 & 2. Assembled and tested in P3Dv4 by Chris Evans Should also be fine in FSX and earlier P3D versions. Previous version had 6109 d/ls - fixed pushback and wrong gauge
Posted May 17, 2018 07:45 by chris evans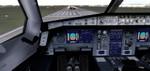 136.31Mb (10594 downloads)
FSX/P3D>v4 Airbus 380-800 Lufthansa 2018 livery package. This is the new 2018 Lufthansa paint on the A380. As of may 2018, Lufthansa operate 14 A380 on flights throughout the world . Added the better Thomas Ruth VC with updates by Chris Evans and Louis Quintero. Use FMC under Views/Instrument panel in FSX menu. (FSX : Go to Views -Instrument Panel. P3D: Go to Vehicle - Instrument panel) I included the photo-realistic textures by many. RR engine sounds. Added the great textures by Philip Hughes. Includes built in FMC by Garret Smith. Original model by Project Airbus/Thomas Ruth. Tested on P3Dv4 and should be fine in FSX and other P3D versions. Zip preview for images. Custom revised package by Chris Evans
Posted May 15, 2018 09:52 by chris evans