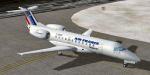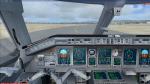 23.49Mb (1420 downloads)
The Embraer ERJ 135 is the shortest version of the ERJ 145 and has a capacity of 38 passengers. More than 1213 aircrafts have been produced (135 + 140 +145) and a lot of companies are using it. Credit: Project Opensky for the original design and Chris Evans for updates (see readmexx files for details). VC. Panels for wide and standard screen, GPWS callout, new gauges by Philippe Wallaert. See readme.txt file for instructions. Nice flights and happy new year! Works in FSX and P3D up to v3.
Posted Jan 4, 2019 01:56 by Philippe Wallaert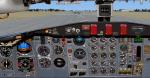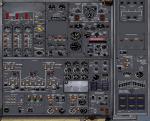 23.27Mb (1836 downloads)
This is a new panel for the Boeing 727-200 in 2D which includes a fully functional main panel, overhead panel, pedestal, and flight engineer's panel. It is based on the Boeing Airplane Operations Manual and is as close as possible to the real aircraft. It is designed to work on 1920X1080 monitors but should stretch to other sizes. It includes a full instruction manual and also cockpit sounds. There is a Virtual Cockpit which works on the Thomas Ruth FSX/P3D model only. Please read instructions before trying this panel.
Posted Jan 3, 2019 14:14 by G. Munro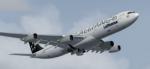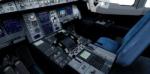 55.89Mb (2926 downloads)
FSX/P3D Airbus A340-300 Lufthansa Star Alliance package. Germany's flag carrier airline began flying in 1955 and with it's global destinations is a familiar brand all over the world. As of January 2019, Lufthansa operate 15 Airbus A340-300. Some of these are being transferred to its subsidiary airline Eurowings. Model by Thomas Ruth. Added the better Thomas Ruth modified VC with latest updates by Chris Evans and Louis Quintero. Added the textures by Janne Juusti. Incluced VC texture upgrade by Enrique Cornejo. Added correct jetway configs, wing views and wheel levels. Manual included. Zip preview for larger pictures. Checklist by Werner Schott included. Prepared and Tested in P3D v4 by Chris Evans. Should work in FSX and earlier P3D versions.
Posted Jan 2, 2019 04:03 by chris evans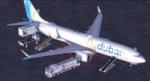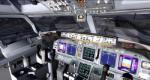 82.85Mb (1576 downloads)
FSX/P3D Boeing 737-Max 9 FlyDubai Package. Based in ... (guess where..) Dubai, FlyDubai is a national owned low cost airline flying to destinations around the Middle East, Asia, Africa and Europe. As of December 2018, FlyDubai have 2 Max9 in operation and orders coming in for a further 68. FSX Boeing 737Max9 native model by TDS with upgraded 737-800 VC added. The high spec Boeing 737-Max9 from TDS. The VC is the Alejandro Rojas Lucena/FSND fantastic revised Boeing 737-800 VC model blended with Ken Wiggington's 737Max updates on the default 737 VC. This VC model includes Working wipers (right mouse click on switch) with rain effect. Switches for LCD Screens, EICAS, PFD, MFT. Autobrake switch. Opening pilots window. Cabin Lights switch. Realistic FMC & HGS (HUD). Ground Proximity Warning System (GPWS), More Realistic night VC textures. There are custom CFM eco sounds included for that extra realism. Use - Instrument panel - Util for ground vehicles, doors stairs, fuel truck, buses. New Utility allows Bus, fuel, doors and more. (Go to Views - Instrument panel - Utility). VC added and edited to allow correct VC views, correct jetways and wheel levels. Credits go to TDS wonderful native FSX Boeing Max9 model. I added the real looking textures by Stefan Bree. See VC docs to get the best out of the VC and FMC. 737 Checklist added. Assembled and prepared for FSX & P3D up to v4 by Chris Evans.
Posted Dec 30, 2018 07:41 by chris evans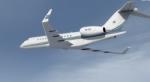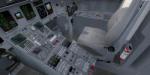 84.27Mb (3611 downloads)
FSX/P3D Bombardier Global Express Private VH-ICV Package. This aircraft is registered to Bank of America, Sydney, Australia. FSX Native model by Iris with added enhanced new upgraded VC by David Hoeffgen , includes built in FMC, working wipers and more (see VC docs in folder). Added the high quality textures by DylanA. Includes Honeywell FMC (Find it in Instrument panel - Views) and revised MFD and custom sounds. High quality model with opening doors and stairs. Tested on P3Dv4 and should be ok in FSX and earlier P3D versions by Chris Evans. Assembled and by Chris Evans.
Posted Dec 28, 2018 12:11 by chris evans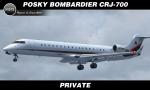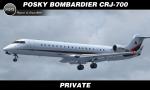 9.51Mb (458 downloads)
FS9/FSX Posky Bombardier CRJ-700 in Private VP-BCL livery. Textures for freeware Project Opensky model. Description and instruction in the archive. Repaint by Sergey Gleba aka serg09. Link to my products on SimMarket: http://secure.simmarket.com/paintsim.mhtml
Posted Dec 28, 2018 09:21 by Sergey Gleba aka serg09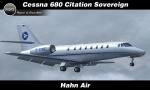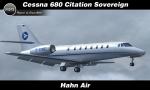 1.99Mb (435 downloads)
Hahn Air (PuroJet) textures for the Aryus FS9/FSX Cessna 680 Citation Sovereign. Description and instruction in the archive. Repaint by Sergey Gleba aka serg09. Link to my products on SimMarket: http://secure.simmarket.com/paintsim.mhtml
Posted Dec 28, 2018 09:20 by Sergey Gleba aka serg09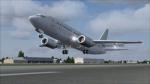 64.91Mb (2711 downloads)
Boeing 737-300/400/500 Classic Version 1.1. Originally designed by Erick Cantu under the Kittyhawk Studios and Vistaliners label, now available as FSX native models. Features 6 models, specular mapping, bump mapping. Virtual cockpit, sounds, panel aliased from the default Boeing 737-800. New for this version include a number of model fixes, winglets throughout all models, eyebrow and no eyebrow for all models and wingflex. Also includes a separate installation for FS2004. By Eagle Rotorcraft Simulations.
Posted Dec 26, 2018 04:48 by Eagle Rotorcraft Simulations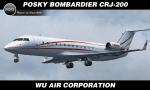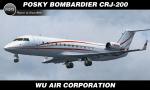 3.21Mb (530 downloads)
FS9/FSX Posky Bombardier CRJ-200 in WU Air N888WU livery. Texture for freeware Project Opensky model. Description and instruction in the archive. Repaint by Sergey Gleba aka serg09. Link to my products on SimMarket: http://secure.simmarket.com/paintsim.mhtml
Posted Dec 24, 2018 23:43 by Sergey Gleba aka serg09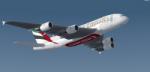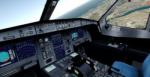 150.67Mb (10288 downloads)
FSX/P3D Airbus A380-800 Emirates Expo 2020 package. Emirates is the largest airline in the Middle East and owned by the government of the United Arab Emirates (UAE). Emirates is also the largest operator of the A380 with 109 in operation and a further 53 on order. Added the better Thomas Ruth VC with updates by Chris Evans and Louis Quintero. Use FMC under Views/Instrument panel in FSX menu. (FSX : Go to Views -Instrument Panel. P3D: Go to Vehicle - Instrument panel). RR engine sounds. Added the great textures by Stefan Bree. Added checklist. Includes built in FMC by Garret Smith. Original model by Project Airbus/Thomas Ruth. Tested on P3Dv4 and should be fine in FSX and other P3D versions. Improvements include upgraded panel and textures with HGS, extra views. Zip preview for images. Custom package by Chris Evans
Posted Dec 24, 2018 13:23 by chris evans