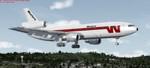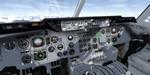 62.98Mb (1739 downloads)
FSX/P3D McDonnell Douglas DC-10-10 Western Airlines package. California based Western was founded in 1927. Western Airlines was operating 10 DC-10-10 aircraft when in 1987 it was merged into Delta Airlines. Includes custom VC. Model and VC by Thomas Ruth. Includes comprehensive VC with working wipers. I included the great textures by Mike Pearson. Added FMC by Garret Smith. Custom packaged by Chris Evans
Posted Oct 25, 2016 06:34 by chris evans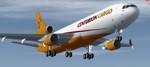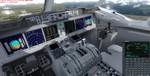 62.28Mb (2791 downloads)
FSX/P3D McDonnell-Douglas/Boeing MD-11F Centurian Cargo with Virtual Cockpit and working Honeywell FMC. Centurian Cargo is a Miami based freight airline and currently (2016) operates 10 McDonnell Douglas MD-11. Assembled for FSX and P3D up to v3.*. Also fixed contact points so wheels sit on the concrete. Freeware SMS/FS Painter MD-11 model. I have added the textures by Tom Tiedman. Zip preview for images. Prepared, tested and assembled for FSX by Chris Evans
Posted Oct 24, 2016 06:03 by chris evans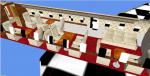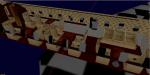 8.37Mb (312 downloads)
V5 update : (need my "FSXBombardierGlobalExpressV5.zip !) * copy-paste 'texture' folder here to the Global Express main folder. overwrite... In this V5 update release: new leather armchairs ! Made this 2016-10-24 . Alain Bastin mail to : alainbastin68@gmail.com
Posted Oct 24, 2016 02:39 by Alain Bastin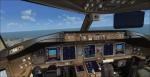 54.94Mb (1443 downloads)
This is an update to the K.S. Weber Project Opensky Boeing 777-200 for Omni Air International. The FMC is restored, the views are adjusted, and the Glideslope/Autoland CAT3 is restored. Includes both 2D and VC Panels.
Posted Oct 22, 2016 19:16 by Michael E. Roberts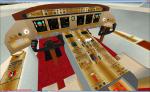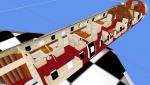 37.62Mb (466 downloads)
Hi everybody, I have made new passeger cabin's and cockpit textures for the original Bombardier Global Express XRS by Fr. Bill Leaming and Richard Schwertfeger. daylight and night textures ! included : passager cabin AND a NEW full textured cockpit release !! burgundy carpet style ! In this V5 release, new harmchairs and gold plated cockpit !! ENJOY this very luxury cockpit for the original fsx Bombardier Global Express. Made this 2016-10-22 . ;-) Alain Bastin
Posted Oct 22, 2016 16:15 by Alain Bastin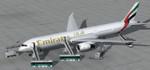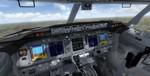 94.30Mb (7069 downloads)
FSX/P3D Boeing 787-10 Emirates package with enhanced VC. The high detail native FSX Boeing 787-10 from TDS will be enjoyed by many more people who do not know how to install a VC into a FSX native model. Model includes ground servicing, fuel truck, cargo, etc. Now the 787-8 has the nearest VC I can find -- the 737-800. The layout of the 787 cockpit is not a million miles away from the advanced 737-800. The VC is the Alejandro Rojas Lucena/FSND fantastic revised Boeing 737-800 VC model blended with Ken Wiggington's revisions for the default B737 VC to make it more resemble a 787. This VC model includes Working wipers (right mouse click on switch) with rain effect. Switches for LCD Screens, EICAS, PFD, MFT. Autobrake switch. Opening pilots window. Cabin Lights switch. Realistic FMC. Ground Proximity Warning System (GPWS), More Realistic night VC textures. There are custom Boeing sounds included for that extra realism. I added the great textures by Alejandro Magadan. Model is not modified in any way. The VC added and aircraft.cfg edited to allow correct VC views. Manuals included. See VC docs to get the best out of the VC and FMC. Assembled and prepared for Prepar3d/FSX by Chris Evans. October, 2016.
Posted Oct 22, 2016 08:50 by chris evans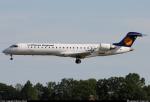 19.02Mb (2926 downloads)
FSX/P3D Lufthansa CityLine CRJ700. Uses the Microsoft default CRJ700. Full model with VC included.
Posted Oct 22, 2016 02:39 by KorbiM.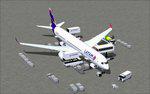 5.48Mb (1103 downloads)
FSX LATAM Airbus A350-900 V5. This version 5, features more improved and detailed aircraft model, ( image comparison between v5 and v4 inside ), also modifications have been done on both, taxi lights and wing lights. Taxi lights will add new night lighting on main landing gears and wheels and add bleu LED ground lighting effect for each gears. Landing light will add logo lights on winglets, ( more info regarding proper functioning of the night effects in the Read Me FSX ). Version 5, included CamSim's own static displays and Animated Ground Servicing (AGS). 2d panel but no VC. Model design and paint by Camil Valiquette.
Posted Oct 21, 2016 03:39 by Camil Valiquette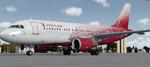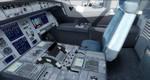 60.58Mb (2645 downloads)
FSX/P3D Airbus A319-111 Rossiya Airlines Package. Rossiya is Russia's 2nd airline and based in Saint Petersburg. Founded in 1992, it now (2016) operates a fleet of modern Airbus and Boeing aircraft, and currently flies 26 A319. The A319 is a shortened version of the A320 and has an operational range of 3700nm (6900km/4300 miles). Includes enhanced Thomas Ruth VC with updates by Louis Quintero and some further edits by Chris Evans (FSX : Go to Views -Instrument Panel. P3D: Go to Vehicle - Instrument panel), Custom CFM sounds. Also added jetway configs (Ctrl J). Model by Project Airbus. Added the great textures by Stefan Bree. Assembled for FSX/FSX Steam/P3D by Chris Evans
Posted Oct 20, 2016 06:20 by chris evans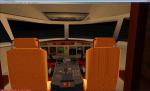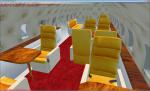 17.04Mb (396 downloads)
Hi everybody, I have made new passeger cabin's and cockpit textures for the original Bombardier Global Express XRS by Fr. Bill Leaming and Richard Schwertfeger. daylight and night textures ! included : passager cabin AND a NEW full textured cockpit release !! burgundy carpet style ! * copy-paste texture folder here to texture folder of the Global Express and follow with the update folder! read the "readme.txt" files !! Also included : 4/3 and wide 2D panels background BMP ! In this V4 release, the background pictures for 2D cockpit have been completely reworked from real photo of GLEX cockpit to get 3D effect ! Hours of work ... ;-) * texture bugs in passager cabin from first release are fixed! * passager's leather armchair have savety belt !! * update folder: fixed cabine texture and AP area texture for virtual 3D cockpit. ENJOY this first luxury cockpit ever made for the original fsx Bombardier Global Express by Fr. Bill Leaming and Richard Schwertfeger. Made this 2016-10-18 . ;-) Alain Bastin
Posted Oct 19, 2016 09:43 by Alain Bastin