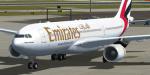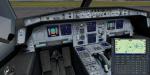 32.64Mb (8525 downloads)
Emirates Airbus A330-243 package for FSX. Emirates currently operate 21 Airbus A330-200 aircraft. Includes VC. Model and VC by Thomas Ruth. I included the high quality textures and revised aircraft cfg by Dominik Stahel. VC textures by Jim Fly. Includes FMC by Garret Smith, working wipers and more. A330 sounds included. Custom packaged by Chris Evans
Posted May 16, 2015 05:56 by chris evans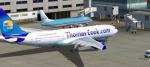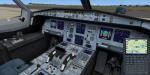 33.79Mb (4505 downloads)
Thomas Cook Airlines A330-243 G-OMYT package for FSX. Includes VC. Model and VC by Thomas Ruth. I included the high quality textures by Ryan Gabuyo. Thomas Cook Airlines, based in Manchester, UK, currently operate 5 Airbus A330-200 aircraft. VC textures by Jim Fly. Includes FMC by Garret Smith, working wipers and more. A330 sounds included. Custom packaged by Chris Evans
Posted May 15, 2015 07:09 by chris evans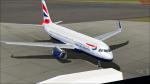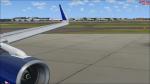 8.08Mb (4530 downloads)
This is a fictional texture only for the Project Airbus A320 Sharklets model by Angel Morales. This is NOT an aircraft currently in use by BA, but this texture can be used to the imagination of the flight sim enthusiast. BA currently operate 61 Airbus A320s that fly to places like Rome, Tenerife, Ibiza and more. Credit goes to Chris Evans on the original British Airways textures and then to Angel Morale for the availability of the PA A320 Sharklets model in FSX.
Posted May 12, 2015 08:09 by Bobsman227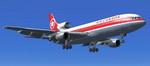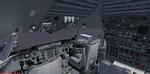 17.36Mb (2738 downloads)
Lockheed L1011-100 Air Canada package for FSX. Includes VC. Model and VC by Thomas Ruth. I included the Air Canada textures by Paul Craig. Originally packaged by Ricardo_tv with Thomas Ruth DC10 VC. Custom packaged by Chris Evans
Posted May 12, 2015 04:15 by chris evans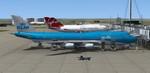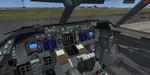 44.21Mb (5289 downloads)
Boeing 747-400 KLM package with enhanced VC. Boeing 747-400 KLM, assembled and upgraded for FSX with the developed B747 VC (virtual 3d cockpit) from Alejandro Rojas Lucenda. KLM currently (2015) operate 7 Boeing 747-400 aircraft. This is the Project Opensky 2014 updated FSX native Boeing 747-400 CF6 cargo model, and includes - ground cargo servicing, stairs (FSX - Go to Views - Instrument Panel -Posky Utility) and more. I have included 747 engine sounds, with realistic jet whine to make your flight sound great. Upgraded using the vastly improved Boeing 747 VC from Alejandro Rojas Lucena/FSND (See panel docs for details). VC includes FMC, EICAS, MFD with control panel, GPWS, working wipers, cabin lights, fire suppression, avionics switch, fuel crossfeed, landing lights switches, taxi light switch, engine generators, APU generator, battery switch, starter switches, de-ice switch, general lights switches. Thank you to Project Opensky for their outstanding donations to the worldwide community of flight simulation. I have included the high quality textures by Mr O Sudfield. Also includes the Boeing 747 VC textures upgrade. This give a much clearer 747 interior virtual cockpit look. Assembled for FSX by Chris Evans.
Posted May 11, 2015 09:05 by chris evans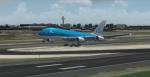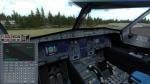 380.98Mb (18383 downloads)
This is my Edited version of Luis Quintero's and Project Airbus Airbus A380. This Plane comes with VC by Thomas Ruth with the new FMC integrated. It has 25 textures including KLM new colors, Lufthansa, Singapore Airlines, British Airways, Emirates, Asiana, Qatar, Easyjet, Etihad and many more! It has a new custom sound set, a new 2D panel to look more realistic, a pushback/taxispeed function. Original model by Thomas Ruth and Project Airbus with panel updates by Chris Evans and Louis Quintero.
Posted May 8, 2015 11:26 by Larzz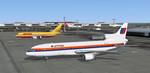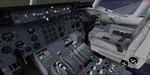 19.28Mb (2323 downloads)
Lockheed L1011-100 United Airlines package for FSX. Includes VC. Model and VC by Thomas Ruth. I included the great United textures by Bill Howland. Originally packaged by Ricardo_tv with Thomas Ruth DC10 VC. Custom packaged by Chris Evans
Posted May 7, 2015 12:32 by chris evans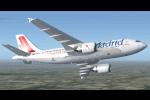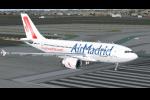 38.24Mb (2029 downloads)
The December 15, 2006, the management of Air Madrid presents the suspension of its activities as an airline, after being warned by the Ministry of Development with the suspension of the license to operate for breach of corrective action plan that had required the ministry to the continuing problems of delays and failures of the airline. The next day the suspension by Spanish Civil Aviation was executed. Addons, FMC, Callouts (GPWS), Groundhandling. Model Thomas Ruth, texture Juan Villamor, full aircraft.
Posted May 6, 2015 10:37 by Juan Villamor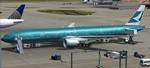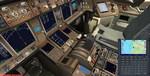 58.65Mb (6442 downloads)
Cathay Pacific Boeing 777-300ER (B-KPB) 'The Spirit of Hong Kong' with Virtual Cockpit and working FMC for FSX/P3D. Includes revised VC and Honeywell FMC (via Views-Instrument panel). Project Opensky model features opening doors & cargo doors, detailed textures, accurate paint, dynamic shine & effects, dynamic flexing wings that respond to turbulence, fully independent suspension, trim animation, gear steering, accurate flight dynamics, spoiler animation, reflective cockpit windows, crash effects, animated tilting bogies, full night lighting, stairs, ground service vehicles when cargo doors open, (FSX - Go to Views - Instrument Panel -Posky Util), detailed virtual cockpit and more. Added custom B777 sounds. To use FMC - Go to Views - Intrument panel - FMC. See FMC docs. Fantastic native FSX model by Skyspirit/Project Opensky. Jetway exits. I have included the beautiful textures by Seung Won Kim. Zip preview for images. Prepared, tested and assembled for FSX by Chris Evans.
Posted May 6, 2015 05:35 by chris evans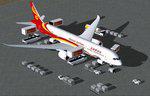 5.01Mb (1504 downloads)
FSX Hainan Airlines Boeing 787-9 v5. This version 5, features more improved and detailed aircraft model and textures , including CamSim's own static displays and Animated Ground Servicing (AGS). 2d panel but no VC. Model design and paint by Camil Valiquette.
Posted May 1, 2015 07:55 by camil valiquette