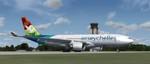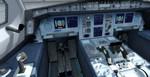 47.30Mb (2163 downloads)
FSX/P3D Airbus A330-200 Air Seychelles package for FSX. Air Seychelles is headquartered in Seychelles airport and operates flights to local islands and as far as Paris and Beijing. The A330-200 has a range of around 8300miles/13,400km. Includes VC. Model by Thomas Ruth. Added the better Thomas Ruth VC with updates by Chris Evans and Louis Quintero. Use FMC under Views/Instrument panel in FSX menu. (FSX : Go to Views -Instrument Panel. P3D: Go to Vehicle - Instrument panel) I included the quality textures by John Hancock. Also fixed contact points so wheels don't sink into ground. Includes FMC by Garret Smith. A330 sounds and manual included. Custom packaged by Chris Evans
Posted Nov 28, 2016 15:26 by chris evans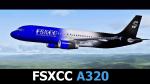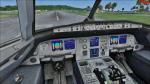 35.94Mb (2295 downloads)
This is the Project Airbus A320 in FSX Competition Center textures. This is an approved add-on aircraft for use in FSX (Steam Edition) multiplayer landing competitions. Package includes a standard A320 model (with VC) and a sharklets model (without VC). Model by Project Airbus. Textures by Northwest787. www.FSXCC.com
Posted Nov 26, 2016 17:59 by kilocharlie1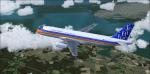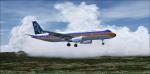 8.83Mb (323 downloads)
FS2004/FSX JetBlue Airways Airbus A320 Retro, registration N763JB. Textures only - requires original full model. Retro livery for the Project Airbus A320-200 IAE engine model. Textures by Santiago Spears.
Posted Nov 26, 2016 15:03 by Santiago Spears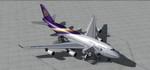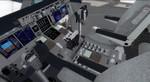 44.48Mb (2657 downloads)
Boeing 747-400 Thai Airways Package. Thai Airways currently (2016) operate 10 Boeing 747-400. These are intended to be phased out/ replaced by 2020. Project Opensky Boeing 747-400 assembled and upgraded for FSX with the developed B747 VC (virtual 3d cockpit) from Alejandro Rojas Lucenda (Manual included). This is the Project Opensky FSX native Boeing 747-400 model, and includes ground cargo servicing, stairs (FSX - Go to Views - Instrument Panel -Posky Utility), fixed jetways and more. Included CF engine sounds from BrandonG, with realistic jet whine to make your flight sound great. Thank you to Project Opensky for their contributions to the worldwide community of flight simulation. I have added the realistic textures by Xudeva Irribarra. Also includes the Boeing 747 VC textures upgrade. This give a much clearer 747 interior virtual cockpit look. Zip preview for larger pictures. Assembled and edited for FSX by Chris Evans.
Posted Nov 26, 2016 09:02 by chris evans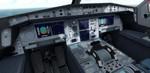 55.35Mb (4411 downloads)
FSX/P3D Airbus A340-600 Qatar Package. Qatar Airways is the flag carrier of Qatar and currently (2016) operate 4 Airbus A340-600 aircraft. Model by Thomas Ruth. Added Garret Smiths FMC, enhanced Thomas Ruth VC with updates by Louis Quintero and some further edits by Chris Evans. Added the great textures by Francesco Monzeglio and internal textures by Enrique Cornejo and custom CFM soundpack. Added correct jetway configs. Zip preview for larger pictures. Assembled for FSX by Chris Evans.
Posted Nov 25, 2016 11:35 by chris evans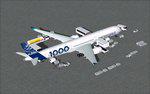 5.46Mb (1151 downloads)
FSX House Colors Airbus A350-1000 V5 / Lights. This version V5 / Lights, features more improved and detailed aircraft model, ( image comparison between v5 and v4 inside ), also modifications have been done on both taxi lights and wing lights. Taxi lights will add new night lighting on main landing gears and wheels and add bleu LED ground lighting effect for each gears. Landing light will add logo lights on winglets, ( more info regarding proper functioning of the night effects in the Read Me FSX ). Version V5 / Lights, included CamSim's own static displays and updated Animated Ground Servicing (AGS). 2d panel but no VC. Model design and paint by Camil Valiquette.
Posted Nov 25, 2016 10:58 by Camil Valiquette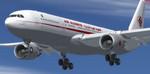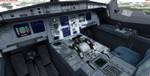 45.94Mb (2313 downloads)
FSX/P3D Airbus A330-200 Air Algerie package for FSX. Air Algerie is Algeria's national airline and currently operates 8 Airbus A330-200 to destinations throughout Europe, North Africa and the Middle East. The A330-200 has a range of around 8300miles/13,400km. Includes VC. Model by Thomas Ruth. Added the better Thomas Ruth VC with updates by Chris Evans and Louis Quintero. Use FMC under Views/Instrument panel in FSX menu. (FSX : Go to Views -Instrument Panel. P3D: Go to Vehicle - Instrument panel) I included the quality textures by John Hancock. Also fixed contact points so wheels don't sink into ground. Includes FMC by Garret Smith. A330 sounds and manual included. Custom packaged by Chris Evans
Posted Nov 23, 2016 08:11 by chris evans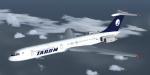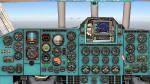 9.32Mb (1695 downloads)
The Ilyushin IL-62 entered in service on 15 September 1967. 292 aircrafts were constructed and the old lady is still in service in some companies. Original design by Samdim. Adaptation to FSX, panels for wide and standard screen (no VC), gauges including GPWS callout by Philippe Wallaert. See instructions in the readme.txt file. Nice flights!
Posted Nov 20, 2016 13:54 by Philippe Wallaert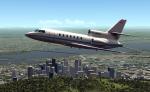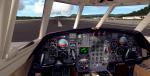 13.34Mb (2343 downloads)
Vers 1.2 FSX native update ( included the first patch ) required the installation of Falcon50fsx.v.1.2native.zip New in version 1.2 update Model:new model files that correct the backwing texture and changed some reflectiv effects . ( alternate model file with default reflectiv settings) Textures:added some needed textures Aicraft.cfg:correct the contact points and added an new example repaint, new logolight entry Sound:new three engine sound
Posted Nov 20, 2016 07:11 by Bluebear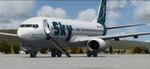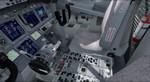 65.30Mb (1673 downloads)
FSX/P3D Boeing 737-800 Sky Airlines Package with enhanced VC. Sky Airlines is Chile's 2nd airline after LATAM and based in Santiago. Currently Sky fly Airbus and do not fly the 737-800 but the future? You never know! Model by Project Opensky. With advanced 737-800 VC added. The wonderful Boeing 737-800 from Project Opensky will be enjoyed by many more people who do not know how to install a VC into a FSX native model. The VC is the Alejandro Rojas Lucena/FSND fantastic revised Boeing 737-800 VC model. This VC model includes Working wipers (right mouse click on switch) with rain effect. Switches for LCD Screens, EICAS, PFD, MFT. Autobrake switch. Opening pilots window. Cabin Lights switch. Realistic FMC. Ground Proximity Warning System (GPWS), More Realistic night VC textures. There are custom Boeing sounds included for that extra realism. I have added the beautiful textures by Evren Yaglikci. Model is not modified in any way. VC added and aircraft.cfg edited to allow correct VC views. Edited contact points to correct wheels on concrete. See VC docs to get the best out of the VC and FMC. Assembled and prepared for FSX and P3D by Chris Evans.
Posted Nov 19, 2016 12:37 by chris evans