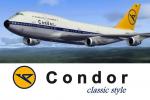 6.56Mb (1115 downloads)
Condor Classic textures for the default FSX Boeing 747-400
Posted Feb 9, 2012 15:18 by Jim Fly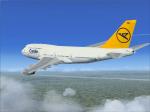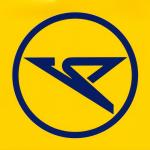 6.31Mb (1166 downloads)
Condor textures for the default FSX Boeing 747-400
Posted Feb 9, 2012 15:13 by Jim Fly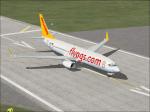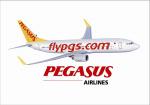 8.53Mb (5105 downloads)
Pegasus Airlines - flypgs - (2nd paint version) Texture for the default B737-800 FSX
Posted Feb 9, 2012 11:05 by Jim Fly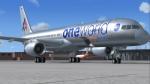 27.40Mb (16616 downloads)
FSX American Airlines Boeing 757-200W. A repaint of POSKY 757-200 (both winglets and non-winglet), in American Airlines "Oneworld" livery, registration N174AA. Includes B757 sound file by Eric DeRoche (thank you). I researched the best freeware FSX B757 VC and included the Jim Waters version. Thank you Jim! Assembled by Chris Evans. There are two versions of the aircraft: 1) With winglets, but no virtual cockpit 2) Without winglets, but with a virtual cockpit. Repainted by Mohammed Al-Khalifa.
Posted Feb 9, 2012 06:30 by Chris Evans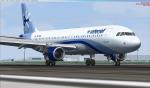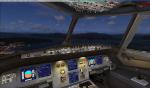 41.48Mb (5527 downloads)
Airbus A320-200 package with the default A321 VC. Interjet Mexico textures on the Project Airbus A-320 v2. Textures by Ivan Contreras.
Posted Feb 9, 2012 01:43 by Ivan Contreras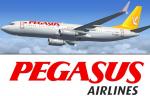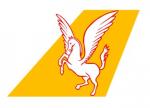 8.58Mb (2603 downloads)
Texture for the default B737-800 FSX. Pegasus Airlines is a low-cost airline headquartered in the Halkal area of Kucukcekmece, Istanbul, Turkey
Posted Feb 8, 2012 09:46 by Jim Fly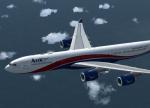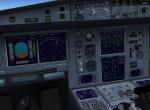 21.14Mb (14291 downloads)
FSX Airbus A340-500 Model with diffuse, bump spec and nightmap in AirArik liverie. Arik Air is a Nigerian airline operating a domestic, regional and international flight network. It is also the national carrier of Sierra Leone. Comes with working virtual cockpit and repainted FSX default 4-engine gauges. Works with SP1 and SP2. Not testet with DX10. By Thomas Ruth
Posted Feb 8, 2012 08:56 by mohd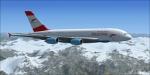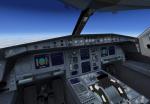 77.15Mb (5091 downloads)
Here is repaint of the Project Airbus Airbus A380 in Austrian Airlines livery. There are no A380's in Austrian fleet right now. Uses Thomas Ruth's A340 Cockpit and sound. By Amar.
Posted Feb 8, 2012 08:51 by Amar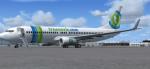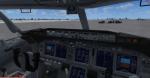 14.72Mb (3061 downloads)
Project Opensky Boeing 737-800w Transavia for Microsoft Flight Simulator X Edited for FSX by Chris Evans a with the default FSX 737 VC and panel. Thank you to Mathieu Vos one of the best repainters and to Skyspirit for their wonderful models.
Posted Feb 8, 2012 05:40 by Chris Evans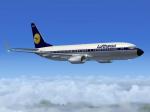 8.40Mb (2039 downloads)
Knowing that Lufthansa has no B737-800's. (They do have 737-300's and 500's) But the paint looks great so I made this texture for the default FSX Boeing 737-800
Posted Feb 7, 2012 20:16 by Jim Fly