35.53Mb (2757 downloads)
Boeing 767-300F V5, Amerijet International, N319CM. Amerijet International is an American cargo airline headquartered in Fort Lauderdale, Florida, United States. Amerijet operates 3 767-200F and 1 767-300F aircraft. with advanced 737-800 VC added. Includes utility for ground services, cargo, stairs, etc (find it under - Views - Instrument panel - Posky Utility) The wonderful Boeing 767-300 from Skyspirit will be enjoyed by many more people who do not know how to install a VC into a FSX native model. The VC is the Alejandro Rojas Lucena/FSND fantastic revised Boeing 737-800 VC model. This VC model includes Working wipers (right mouse click on switch) with rain effect. Switches for LCD Screens, EICAS, PFD, MFT. Autobrake switch. Opening pilots window. Cabin Lights switch. Realistic FMC. Ground Proximity Warning System (GPWS), More Realistic night VC textures. There are custom Boeing 767 sounds included for that extra realism. Model is not modified in any way. Just the VC added and aircraft.cfg edited to allow correct VC views, jetways. Beautiful model by Skyspirit. Textures by Stefan Bree. See VC docs to get the best out of the VC and FMC. Assembled and prepared for FSX by Chris Evans.
Posted Jan 8, 2015 12:53 by chris evans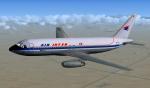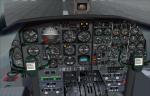 34.24Mb (3117 downloads)
This package features both an entirely new VC and 2D panel, originally used in the AFG Caravelle. The VC is completely based on this phantastic 2D panel. The default VC displayed a blurry and unattractive appearence and contained blurry and, for the most part, non-functioning gauges. The package includes three selected repaints, recently posted by Patrick Mititeanu and new smoke effect. Original model by Capt. I. Attomo and Capt. Giovanni Quai, 2D panel by Benoit Gaurant and three repaints by Patrick Mititeanu. New VC configuration and enhancement as well as smoke effect by Michael Pook.
Posted Jan 6, 2015 13:09 by Michael Pook
0.01Mb (124 downloads)
Due to some mismatch, some errors were left into the Instructions of Use to the b737xwd1.zip freeware. The text herein allows for a correction
Posted Jan 5, 2015 09:29 by G. Guichard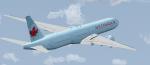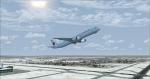 652.44Mb (8031 downloads)
Air Canada complete fleet for FSX only. Aircrafts included are B77W, B77L, B788, B763, A333, A321, A320, A319 and E190, all fitted with VC. the 763 has an alternate sound file to have more realistic CF6-80 engine sounds. warning, very heavy file, once unzipped it totals a beautifull 1.7Gb. I am considering a possible update to the A320 family and the 787-9 addition, I should be able to release the update by june 2015 Aircrafts made by third party developers, credits in README file, Packed by Etienne Durocher. Enjoy!
Posted Jan 4, 2015 01:31 by Etienne Durocher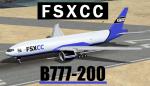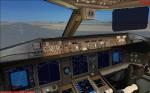 56.06Mb (4568 downloads)
This is the Project Opensky Boeing 777-200 in FSX Competition Center textures. This is an FSXCC-approved add-on aircraft for use in FSX (Steam Edition) multiplayer landing competitions. Model by Project Opensky (virtual cockpit included). Textures by kilocharlie1. www.CompetitionCenter.webs.com
Posted Jan 3, 2015 01:02 by kilocharlie1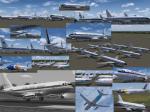 4.54Mb (550 downloads)
Nine textures representing Dassault Mercure evolution since 1967 till the last flight in 1995, including Mercure F-BTTE painted in fictional Air Littoral colours. Slightly modified aircraft cfg file. Textures and vcpmod files by Patrick G. Mititeanu.
Posted Jan 2, 2015 22:17 by Patrick G. Mititeanu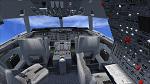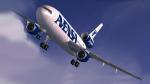 30.39Mb (2964 downloads)
DOWNLOAD BUG FIXED. Operating from Stockholm in Sweden, Nova Airlines AB trades as Novair. The airline operates extensive flights from the Canary Islands to Vietnam. This is a high definition package containing the repaint of Thomas Ruth's DC10, the model of which is included in this download. Package contains both the full model pack or a textures file for those that wish to add it to your existing Tom Ruth DC10. To fly in High Definition follow the instructions included in the download. Model includes full VC.
Posted Jan 2, 2015 05:08 by Paul Davies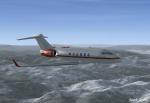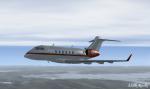 15.70Mb (742 downloads)
This is a FSX Texture only for the Richie Schwertfeger Bombardier Challenger 300. The Bombardier Challenger 300 is a 16 passenger super-mid-sized business jet capable of traversing transcontinental distances. The 2 Honeywell HTF7000 turbofan engines power this jet at 554 mph. Textures by Mark Rooks ..
Posted Jan 1, 2015 10:18 by Mark Rooks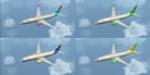 21.66Mb (685 downloads)
Those textures are a edition of the default FSX Orbit Airlines Boeing 737-800 textures, which makes them representing typical colors for regions or countries worldwide. Featured are 25 regions or countries of the world. Just fly the world! Need some text editing. Comes with a French readme too
Posted Jan 1, 2015 08:45 by G. Guichard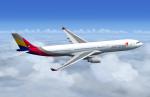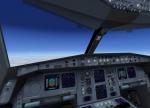 37.19Mb (6054 downloads)
Thomas Ruth Airbus A330-300 (323X) Asiana Airliens HL7741 for FSX. Model by: Thomas Ruth. Full model included with VC. Repaint by - Chan Hyuk Han
Posted Jan 1, 2015 03:28 by Chan Hyuk Han