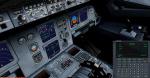 51.56Mb (12687 downloads)
Airbus A319-111 Easyjet G-EZIW for FSX. Includes enhanced default A321 VC with improved gauges plus popup FMC, GPWS callouts. Custom Airbus sounds. Also added jetway configs (Ctrl J).Model by Project Airbus. Textures by Mathieu Vos. Assembled for FSX by Chris Evans
Posted Mar 26, 2013 11:01 by Chris Evans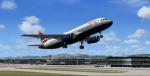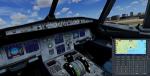 50.72Mb (7208 downloads)
Airbus A320-230 British Airways G-EUYF for FSX. Includes enhanced default A321 VC with better gauges and popup FMC, GPWS callouts. Custom Airbus sounds. Also added jetway configs (Ctrl J).Model by Project Airbus. Textures by Mathieu Vos. Assembled for FSX by Chris Evans
Posted Mar 26, 2013 10:28 by Chris Evans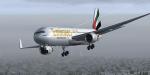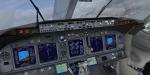 63.51Mb (19669 downloads)
Boeing 767-300ER Emirates with enhanced VC. Upgraded to FSX using Alejandro Rojas Lucena/FSND revised Boeing 737-800 VC. This model includes Working wipers (right mouse click on switch) with rain effect. Switches for LCD Screens, EICAS, PFD, MFT. Autobrake switch. Opening pilots window. Cabin Lights switch. Realistic FMC. Ground Proximity Warning System (GPWS), More Realistic night textures. Model features High resolution textures, Dynamic flexing wings, Body gear steering, Nose gear steering, Rudder lock, Ground spoilers, Low speed aileron locks at high speed, Fully animated control surfaces, Fully independent suspension, Trim Animation, Opening Passenger Doors, Animated tilting bogies, Rolling wheels, Animated thrust reverser's with reverser block doors. Includes ground cargo servicing, stairs (FSX - Go to Views - Instrument Panel -Posky Utility), jetway (Ctrl J). Model Designer Hiroshi Igami. Flight Dynamics Designer Warren C. Daniel. High detail Emirates repaint by A Polash. Also includes custom Boeing 767 sounds. FSX native model by Skyspirit/Project Opensky. VC by Alejandro Rojas Lucena (Alrot). Modified for FSX by Chris Evans.
Posted Mar 21, 2013 13:57 by Chris Evans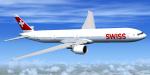 13.17Mb (4355 downloads)
BOEING 777-300 in the colours of Swiss International Airlines. Swiss, a subcarrier of Lufthansa, is about to reorganize its fleet on long distances. Part of this plan is an agreement of mid march 2013 to purchase 6 units of the Boeing 777-300. These airplanes will substitute some Airbus A340 in 2016.Following the first official design I created the livery for PROJECT OPENSKY Boeing 777-300v2 (FSX).
Posted Mar 18, 2013 11:41 by Rene Bondt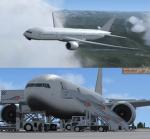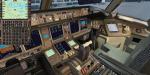 100.44Mb (9998 downloads)
Boeing 777-29M (200LR) Experimental N736FE with new Virtual Cockpit and FMC for FSX. Boeing 777-29M (200LR) Experimental N736FE. Includes revised VC and FMC (via Views- Instrument panel). Model features are Opening doors & Cargo doors, detailed textures, accurate paint, dynamic shine & effects, dynamic flexing wings that respond to turbulence, fully independent suspension, trim animation, gear steering, accurate flight dynamics, spoiler animation, reflective cockpit windows, crash effects, animated tilting bogies, full night lighting, ground service vehicles when cargo door open, (FSX - Go to Views - Instrument Panel -Posky Utility), detailed virtual cockpit and more. Added jetway (Ctrl J) and custom B777 sounds. Model, VC model by Project Opensky. VC updated by Ivan Tan. Credits to Mathieu Vos (APSS) for his continued great textures. Mods for FSX by Chris Evans. See FMC docs. FMC needs to be set in Flight Planning in FSX. (you cannot enter into the FMC direct)
Posted Mar 16, 2013 12:21 by Chris Evans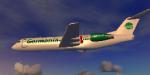 1.03Mb (905 downloads)
Germania textures only for the Fokker 100 from Premeir Aircraft Design.
Posted Mar 13, 2013 14:25 by Hawky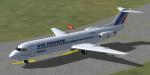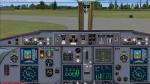 10.86Mb (9169 downloads)
Fokker 100 in 4 liveries: Air France, KLM, US Airways and Avianca. Original model design by PAD & JP Brisard. Panel (standard and wide screen), VC adaptation, GPWS callout by Philippe Wallaert. See instructions for installation and configuration in the readme.txt file. Credits: PAD and Jean-Pierre Brisard for the original aircraft. Enjoy!
Posted Mar 11, 2013 05:05 by Philippe Wallaert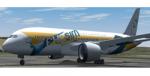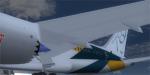 85.53Mb (8127 downloads)
FSX/Prepar3D Boeing 787 Base Pack. This is the base package for the work of textures 787 Project Venesim. The model that was used to make this pack was the 787 beta of Codey Wynne. The texture that comes in the zip is Venesim house colors 2013 by Yemel Yarbouh. Panel by Marco Spada. FMS by Garrett Smith (downloaded separately). Sound by Lionworks. Repainting, improvements and bundled by Yemel Yarbouh.
Posted Mar 2, 2013 01:44 by Yemel Yarbouh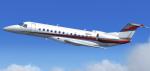 0.09Mb (1703 downloads)
FSX/FS2004 Fix for my previous upload (ERJ135ER_Private_N637HJ.zip) Embraer ERJ135ER (Posky) with VC Private N637HJ. My mistake, I forgot to edit the "aircraft.cfg". To fix the problem of the aircraft not showing up in your menu, simply delete your entire "aircraft.cfg" file and replace it with this one. Sorry for the inconvenience. Tom Tiedman
Posted Mar 2, 2013 00:25 by Tom Tiedman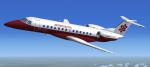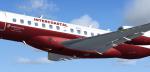 78.05Mb (3896 downloads)
FSX/FS2004 Embraer ERJ135ER with VC. Intercoastal N779LW, operated by Western Jet Connect. Using the Posky public paint kit textures and installed in the wonderful Posky ERJ135ER with VC base pack (ERJ135ER.zip). Screenshots enclosed. Easy installation. This is the entire aircraft. All credit to the Posky team for a most wonderful ERJ135ER. I fly her in FSX SP2 successfully. Repaint by Tom Tiedman.
Posted Mar 1, 2013 03:51 by Tom Tiedman