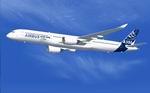 2.38Mb (4577 downloads)
FSX Airbus House Colors Airbus A350-1000 XWB V2. Versions 2 is an all new version with a new nose, new cockpit windows,new wings and winglets. This CamSim Version 2 is also including an updated new Animated Ground Servicing (AGS). No VC. Model design and paint by: Camil Valiquette
Posted Jan 25, 2010 08:00 by Camil Valiquette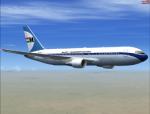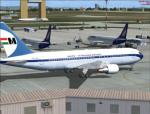 9.77Mb (2839 downloads)
POSKY B767-200 V4 Malev (Hungarian Airlines) Old Livery textures for FSX only. This is a fictional repaint to my FSX B767-200 Malev repaint. Registration: HA-LHA. Repaint textures created by Gabor Kovacs
Posted Jan 24, 2010 05:46 by Gabor Kovacs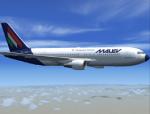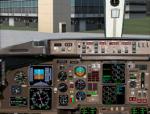 14.54Mb (17008 downloads)
POSKY B767-200 V4 Malev (Hungarian Airlines) repaint for FSX only. Registration: HA-LHB. 2D cockpit only (no VC). Repaint textures created by Gabor Kovacs
Posted Jan 21, 2010 14:48 by Gabor Kovacs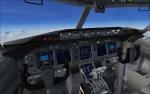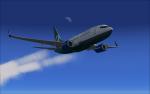 71.87Mb (11781 downloads)
Original Project Opensky 737NG model. I intergraded the Microsoft 737-800 virtual cockpit. Jetways connect to it as well. Fully ready for install. Just expand and drag the expanded folder to aircraft folder. VC and Winglets! Livery Paint designed by Donald D.
Posted Jan 21, 2010 12:33 by Donald D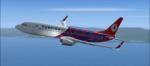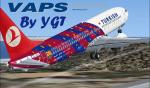 23.72Mb (6398 downloads)
Detailed hand paint of Turkish Airlines Boeing B737-8F2 "Manavgat" Barcelona, FSX and FS9 Repainted by Yigit Ciftci (VAPS). FSX VC conversion By Epremsoft (VAPS). Model By Project Open Sky
Posted Jan 19, 2010 09:42 by Yigit omer CIFTCI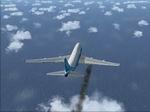 1.23Mb (3951 downloads)
This is a fake engine fire for the Boing 747 the code is in the Readme which is included. You can turn it on and off on que with smokesystem button and it does not alter your engines in any way shape or form. Made with default FSX effects but altered to this effect by Drew Patterson
Posted Jan 17, 2010 12:20 by Drew Patterson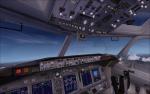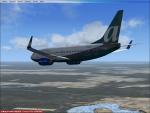 71.88Mb (8657 downloads)
Original Project Opensky 737NG with virtual cockpit. Fully ready for install. Just drag a copy to aircraft folder. VC and Winglets!
Posted Jan 16, 2010 14:42 by Donald D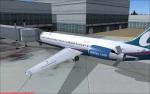 11.63Mb (19450 downloads)
The newest paint scheme and model for AirTran's 717-200. With actual jetway variables so it will connect with jetway. Full features. But sadly no VC. Aircraft by JETCITY.COM and comes packaged with 4 other airlines NWA, Olympic Aviation, Jetstar, Boeing 1999, and Trans World Airlines.
Posted Jan 12, 2010 18:50 by Donald D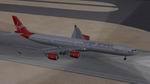 4.27Mb (4033 downloads)
Virgin A340-600 Virgin Atlantic textures only for Thoams Ruth's A340-600
Posted Jan 11, 2010 09:09 by Fouad Dagher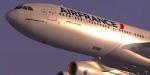 2.88Mb (4749 downloads)
A340-313X Air France Textures only for Thomas Ruth's Airbus A340-300 package.
Posted Jan 10, 2010 11:00 by Fouad Dagher