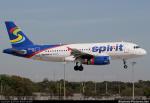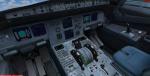 59.03Mb (6434 downloads)
Spirit Airlines Airbus A320-200. Project Airbus A320 model with added A321 VC and custom Airbus sounds.
Posted Jul 4, 2012 23:06 by Peter D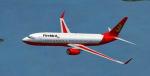 8.97Mb (628 downloads)
This is a fictional 'Firebird Air' texture for the default fsx boeing 737-800
Posted Jul 4, 2012 18:54 by Matheus Soares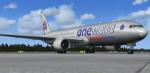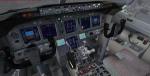 22.60Mb (6559 downloads)
American Airlines One World SkySpirit2010 767-300 v5. Upgraded to FSX using Alrot's revised Boeing 737-800 VC. This model includes Working wipers (right mouse click on switch) with rain effect. Switches for LCD Screens, EICAS, PFD, MFT. Autobrake switch. Opening pilots window. Cabin Lights switch. Realistic FMC. Ground Proximity Warning System (GPWS), More Realistic night textures. Model features High resolution textures, Dynamic flexing wings, Body gear steering, Nose gear steering, Rudder lock, Ground spoilers, Low speed aileron locks at high speed, Fully animated control surfaces, Fully independent suspension, Trim Animation, Opening Passenger Doors, Animated tilting bogies, Rolling wheels, Animated thrust reverser's with reverser block doors, Detailed textures, Full night lighting, Crash affects, Ground Service Vehicles And more. Model Designer Hiroshi Igami. Flight Dynamics Designer Warren C. Daniel. American Airlines repaint by Jim Waters. FSX native model by Skyspirit/Project Opensky. VC by Alejandro Rojas Lucena (Alrot). Modified for FSX by Chris Evans.
Posted Jul 4, 2012 06:06 by Chris Evans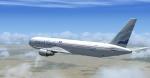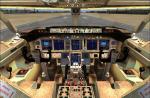 28.20Mb (6103 downloads)
EuroAtlantic Boeing 767-300ER Package. EuroAtlantic Airways had 15 Boeing's B767-332ER entered in 2000 and stored 13 in 2011, 2 still in service. FSX model by Skyspirit/ Project Opensky. Upgraded 737-800 VC by Alrot. Textures, merge & packaged by ricardo_tv
Posted Jul 2, 2012 21:19 by ricardo_tv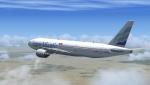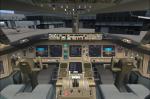 67.27Mb (5317 downloads)
EuroAtlantic Boeing 777-200 package with VC. EuroAtlantic Airways had 3 Boeing's B777-212ER entered in 2012 with 1 still in service. Project Opensky Boeing 777-200 model with VC included(SMS + fsx gauges + VC). Textures, merge & package by ricardo_tv
Posted Jul 1, 2012 17:55 by ricardo_tv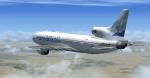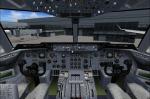 21.91Mb (12647 downloads)
EuroAtlantic Airways main aircraft in history, had 1 Lockheed L1011-500 entered in 2000 and stored in 2010. Full model with VC. Thomas Ruth L-1011 with added DC-10 VC. Textures, merge & packaged by ricardo_tv
Posted Jul 1, 2012 17:53 by ricardo_tv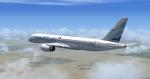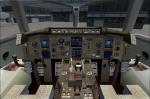 69.31Mb (8596 downloads)
EuroAtlantic Boeing 757-200 Package. EuroAtlantic Airways had 2 Boeing's B757-2G5 entered in 2007 and stored in 2010Model by Project Opensky with FSX modified VC. Textures, merge & packaged by ricardo_tv
Posted Jul 1, 2012 17:53 by ricardo_tv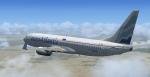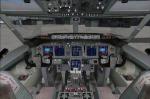 15.59Mb (1826 downloads)
EuroAtlantic Boeing 737-800 Package with VC. EuroAtlantic Airways has 1 Boeing B737-842 that entered this year 2012. Model by Skyspirit/ Project Opensky. Upgraded 737-800 VC by Alrot. Textures, merge & packaged by ricardo_tv
Posted Jul 1, 2012 17:50 by ricardo_tv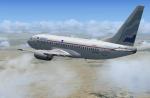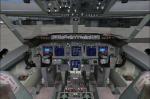 26.51Mb (5212 downloads)
EuroAtlantic Boeing 737-300 Package. EuroAtlantic Airways had 5 Boeing's B737-33A entered in 2000 and stored in 2004. This uses the Project Opensky 737-7 model coupled with Alrot's upgraded 737-800 VC with FMC, working wipers, altitude callouts and more. Textures, merge & packaged by ricardo_tv
Posted Jul 1, 2012 17:46 by ricardo_tv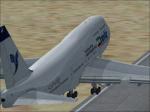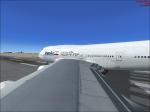 1.50Mb (2351 downloads)
Iran Air 747-400 textures for the default FSX B747. By Amin Heyrani Nobari
Posted Jun 30, 2012 23:12 by Amin Heyarni nobari