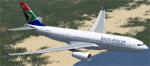 1.17Mb (1804 downloads)
Textures only for Thomas Ruth's A330-200 representing SAA's first A330 since wet-leasing similar aircraft from BMI, with registration ZS-SXZ.
Posted Feb 8, 2011 23:03 by Ryan Gabuyo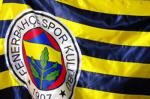 3.17Mb (1838 downloads)
FC Fenerbahce Airlines textures for the default Boeing 737-800.Fenerbahçe Spor Kulübü (Fenerbahçe Sports Club) is a professional sports club based in the district of Kadıköy, Istanbul, Turkey.
Posted Feb 7, 2011 18:49 by Burak BAKIR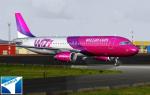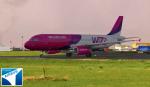 56.36Mb (10047 downloads)
This aircraft is only tested in FSX and found to work perfectly. This is the IAE model of Project Airbus' A320 and the model is fixed due to a hole in the fuselage. This package contains: •Full working 2d panel and Virtual Cockpit from default Airbus A321 in FSX. •Moving doors •Complete fixed model •Realistic IAE V2500 sound from different packages •Complete checklists
Posted Feb 7, 2011 13:43 by Flightsim Editor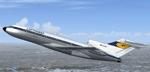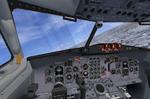 113.24Mb (17337 downloads)
Boeing 727-100 and Boeing 727-200 including cargo versions. Lufthansa, Air France, Kittyhawk and UPS models for FSX only. Model with diffuse, bump spec and nightmap. Comes with working virtual cockpit and panel. Needs SP1 or SP2. Testet with DX10. Multiplayer compatible by default. Repaint sources included. (see update below)
Posted Feb 6, 2011 12:32 by Thomas Ruth
0.00Mb (2166 downloads)
Missing effect file texture for my B727-100 and B727-200 package.
Posted Feb 6, 2011 12:31 by Thomas Ruth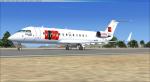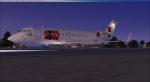 104.28Mb (2046 downloads)
ProjectOpensky) CRJ-200 'Coldplay textures by Billy Nguyen™ along with T. Jacobs. This Bombardier CRJ-200 G-MKSA is the one Coldplay used during their 2008 Viva la Vida Concert Tour. The plane is the FS9 CRJ-200 from ProjectOpenSky adapted to work with FSX. Custom CRJ-200 soundset by Adam Murphy - Skyhigh Sound Sy. The VC isn't the best and if someone would like to help re-model the VC with the default FSX CRJ-700 VC, please do so! Billy N. & T. Jacobs
Posted Feb 6, 2011 10:34 by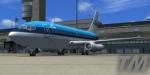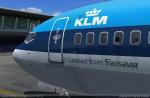 1.84Mb (2882 downloads)
Textures only for the TinMouse 737-200 in the colours of KLM Airlines (Chartered from Transavia). By Marius Kramer
Posted Feb 2, 2011 13:05 by archive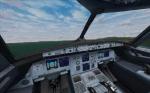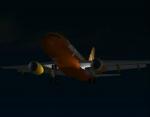 87.55Mb (3850 downloads)
Ladies and gentlemen, I present you another famous creation; the Skybus A319. Skybus went bankrupt a few years ago, but I know there are many people who miss and love this plane, so I decided to recreate it and possibly better it. This aircraft uses the default A321 vc, excellent flight dynamics, awesome soundset, wingviews, and much more. Presented by ace_pilot_rob. Original model by Project Airbus.
Posted Jan 29, 2011 18:58 by Rob "Ace_Pilot_Rob" McAlister and Kriss "AvationMadman" Armstrong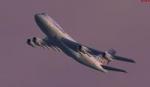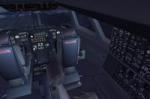 57.94Mb (19717 downloads)
Ready For Pushback Boeing 747-200 package modified for FSX. This amazing model was released as ex payware for FS2004. Tested OK in FSX Gold. It's fine for me. I changed many things to make it work ok. Liveries: Air Canada, Air France, America West, BA, China Cargo, Continental, ELAL, Flying Tigers, JAL Cargo, KLM, Lufthansa, Qantas Old, RFP, SAS new, Swissair, United old, Virgin old, SND. In this model you can walk around - go back into the passengers area. Go down the stair into different areas of the aircraft. So much like the real plane! Superb! I also changed the air file so it can fly without crashing and will now take off on a normal runway. Original aircraft by the RFP team (could not be contacted). FSX Modifications by Danny Garnier
Posted Jan 28, 2011 14:13 by GARNIER D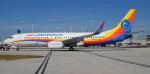 13.01Mb (4390 downloads)
Air Jamaica textures for the Posky 737-800. This is Air Jamaica's new livery painted by Stephen Browning
Posted Jan 28, 2011 13:05 by Stephen Browning