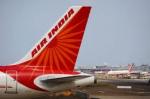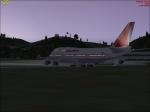 1.24Mb (2235 downloads)
Air India textures for the default B747-400. Works with DX 10. have a nice flight.
Posted Feb 4, 2012 07:41 by SIDDH MISHRA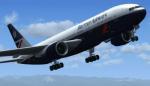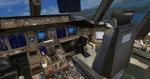 32.65Mb (5262 downloads)
Boeing 777-200ER - British Airways - RR Landor. Updated version. PROJECT OPENSKY BOEING 777-200 v2 for FSX. Original model by Project OpenSky. Livery: Yvan Ung. Updated for FSX using Danny Garnier's edited B777-200 ER VC and 2d panel file. Assembled for FSX by Chris Evans. (previous version had 6000 downloads) Fixes by Alex Alrot
Posted Feb 3, 2012 17:55 by Alex Alrot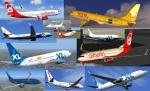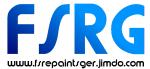 45.91Mb (7596 downloads)
FSX Boeing 737-800 German Airlines Pack. Project Opensky Boeing 737-800 with 11 liveriesin highly detailed 32 bit textures. Project OpenSky (Posky) model with the default 737-800 VC included. Liveries are: Tuifly D-AHFK 'Hannover 96', Tuifly D-AHFZ 'GlücksbringAir', Air Berlin D-ABKJ, Air Berlin D-ABKI 'old painted winglets', Air Berlin Turkey TC-IZC, XL Airways Germany D-AXLD 'TUIfly sticker', XL Airways Germany D-AXLE 'Sunweb', XL Airways Germany D-AXLE (old), XL Airways Germany D-AXLI 'Öger Tours', XL Airways Germany D-AXLJ, XL Airways Germany D-AXLF 'Schauinsland Reisen'. By FSRepaintsGER (Team).
Posted Feb 1, 2012 10:52 by FSRepaintsGER/Kevin Korbmacher/Benjamin Spranger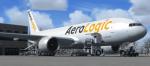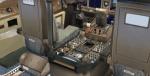 54.72Mb (6678 downloads)
FSX Boeing 777-200 ER Freighter v2 Aerologic Cargo livery. AeroLogic GmbH, a joint-venture between DHL Express and Lufthansa Cargo. Includes cargo loading ground objects when cargo doors open. Tested only in FSX. Includes FSX compatible VC edited for FSX by Danny Garnier and FSX updates by Chris Evans. Custom Boeing 777 sounds included. Aerologic textures by Junio Gracielo. . Includes inbuilt-scenery loaders and pushback tug: Opening Passenger (L1) door: Shift + E ( Opening door ) Opening Cargo Doors: Shift + E + 2 Opening Passenger (L2) door: Shift + E + 3 Opening Bulk Cargo Door: Shift + E + 4 Model by Project Opensky.
Posted Feb 1, 2012 05:10 by Chris Evans

1.90Mb (519 downloads)
Fixes a couple of minor problems I discovered after uploading the Rarity 747-400 yesterday. New texture for the default Boeing 747-400 featuring Rarity from MLP:FIM. The texture does not include any special specular mapping as this would distort the different graphics. Installation instructions in the Readme.
Posted Feb 1, 2012 05:01 by Rolf Hvarregaard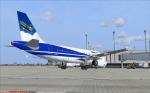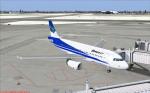 64.20Mb (1168 downloads)
Wright Airlines VA A319-100. Model: Project Airbus A319-100 IAE (Multiplayer Compatible) Sound: IAE V2500 Sounds For Airbus (a32x_iae_v2500.zip) VC: Microsoft's A321-200 Wright Airlines stands for the highest level of the virtual flying experience. Founded on a simple aviation-focused vision, Wright Airlines came into existence out of much needed change in virtual flying.
Posted Jan 31, 2012 19:10 by Eric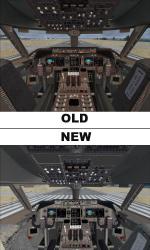 1.79Mb (4459 downloads)
New VC look textures for the default B747-400 FSX. It also works with the 747-8i SkySpirit 2011 - Project Opensky versions.
Posted Jan 31, 2012 09:01 by Jim Fly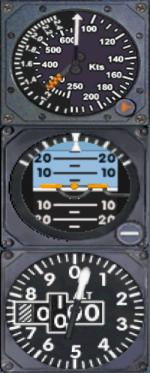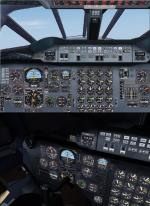 6.24Mb (3604 downloads)
This package contains the three Standby gauges for the Concorde which are missing in other freeware Concorde's. The backup airspeed, altitude and attitude gauges are included. The standby airspeed gauge displays both the indicated airspeed (knots) and the speed in mach's. The Own ship of the Attitude gauge is adjustable. I also included new Icons which only appear when you move over them with the mouse indicator. The subpanels are somewhat adjusted. I added an extra subpanel for the Concorde fuel gauges. They can all be accessed through the new icons function. All the gauges are in XML language. This package contains the complete 2D panel and is compatible with the VC from Libardo Guzman's Beautiful Concorde. This panel replaces the default panel folder from Libardo Guzman's Concorde. Enjoy!
Posted Jan 31, 2012 06:39 by Hans Zuidervaart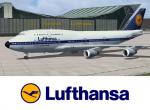 6.40Mb (2690 downloads)
Texture for the default B747-400 FSX "Lufthansa classic style"
Posted Jan 30, 2012 12:09 by Jim Fly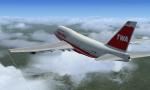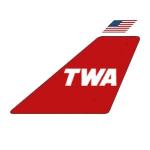 6.48Mb (1786 downloads)
TWA textures for the default FSX Boeing 747-400
Posted Jan 30, 2012 12:03 by Jim FLY