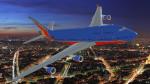 1.09Mb (6596 downloads)
Fictional default FSX Boeing 747-400 repaint in a Southwest Airlines livery. Southwest does not currently have anything other that 737's, although they eventually will fly internationally. Textures only.
Posted Aug 7, 2009 11:30 by Jason A. Lee
0.61Mb (1899 downloads)
This is a repaint of the VistaLiners and Historic Jetliners Group Boeing 727-200f. Please read the enclosed readme for instructions.
Posted Aug 6, 2009 20:05 by JT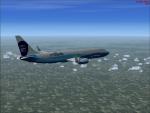 3.78Mb (3059 downloads)
Boeing 737-800 Alaska Airlines Spirt Of Seattle textures only for the default FSX 737-800. Repaint by James Landes
Posted Aug 6, 2009 00:25 by James Landes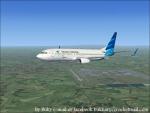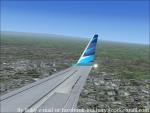 3.40Mb (6607 downloads)
Garuda Indonesia new textures fir the default Boeing 737-800.
Posted Aug 4, 2009 04:48 by Muhammad Bukhary (bukhary@roc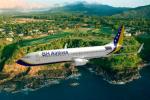 3.74Mb (1227 downloads)
Textures only for the 737-800 in B&H Airlines livery. This is fictional since there are currently no 738's in the BH fleet.
Posted Aug 3, 2009 22:58 by Jason A. Lee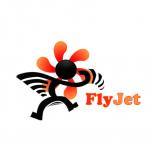 16.99Mb (1085 downloads)
Flyjet Virtual Airlines Textures for the FSX B737.
Posted Aug 2, 2009 22:42 by Michael Trickett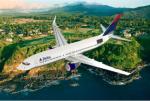 3.61Mb (5949 downloads)
Textures only for the stock 737-800 in Delta Airlines livery. Jason A. Lee
Posted Aug 2, 2009 16:29 by Jason A. Lee


49.81Mb (83501 downloads)
This A340-600 model by Thomas Ruth. Includes Virtual Cockpit. Repaints included Qatar, Airbus House, Turkish, Eva. Uploaded by Daniel Bowler. Requires FSX Acceleration or SP1 & 2 to be installed in standard FSX
Posted Aug 2, 2009 13:06 by Daniel Bowler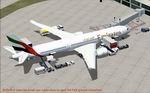 2.29Mb (11999 downloads)
FSX Emirates Airbus A350-900 XWB V2. Versions 2 is an all new version of the A350-900 seen at the Paris Air Show 2009, with a new nose, new cockpit windows,new wings and winglets. This CamSim Version 2 is also including an updated new Animated Ground Servicing (AGS). Model design and paint by: Camil Valiquette
Posted Aug 2, 2009 08:11 by Camil Valiquette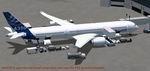 2.36Mb (3560 downloads)
FSX House Colors Airbus A350-900 XWB V2. Versions 2 is an all new design model of the A350-900 seen at the Paris Air Show 2009, with a new nose, new cockpit windows, new wings and winglets. This CamSim Version 2 is also including a different updated new Animated Ground Servicing (AGS). Model design and paint by: Camil Valiquette
Posted Aug 2, 2009 08:04 by Camil Valiquette