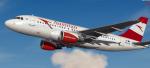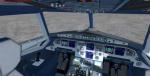 70.98Mb (1242 downloads)
FSX/P3D Airbus A319-100 Austrian Airlines package. Austria's flag carrier airline is part of the Lufthansa Group and is based at Vienna International Airport. Currently Austrian have 7 A319 in their fleet. The A319 is a shorter version of the A320 family. Custom Airbus sounds. Also added jetway configs (Ctrl J). Model by Project Airbus with FSX native updates by Speedbird77. Revised original VC by Microsoft updated by Collin MacKenzie to include built in FMC and more. Textured and assembled for P3D/FSX by Chris Evans
Posted Jun 29, 2020 06:25 by chris evans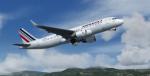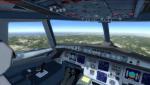 88.88Mb (1684 downloads)
FSX/P3D Airbus A320-200 Sharklets Air France package. France's flag carrier airline has it's main hubs at Paris Orly and Charles de Gaulle Airports and currently have 45 A320-200 in their fleet. A320 sharklets model by Project Airbus updated by Collin MacKenzie. Revised original VC by Microsoft updated by Collin MacKenzie to include built in FMC and more. Textured and assembled for P3D/FSX by Chris. Should work in FSX and other P3D
Posted Jun 28, 2020 04:28 by chris evans
95.34Mb (1907 downloads)
FSX/P3D Boeing 777-300ER Air Canada C-FRAM package. Canada's flag carrier airline currently have 19 Boeing 777-300ER in their fleet and fly worldwide. Includes revised VC and Honeywell FMC (via Views-Instrument panel). Project Opensky model features opening doors & cargo doors, detailed textures, accurate paint, dynamic shine & effects, dynamic flexing wings that respond to turbulence, fully independent suspension, trim animation, gear steering, accurate flight dynamics, spoiler animation, reflective cockpit windows, crash effects, animated tilting bogies, full night lighting, stairs, ground service vehicles when cargo doors open, (FSX - Go to Views - Instrument Panel -Posky Util), detailed virtual cockpit and more. Added custom B777 sounds. VC night lights fixed thanks to Hagar. To use FMC - Go to Views - Intrument panel - FMC. See FMC docs. Thanks for the fantastic native FSX model and paintkit by Skyspirit/Project Opensky. Jetway exits added. Thank you to Zachary777 for the native conversion of the brilliant Jacob Kubique VC. P3D/FSX compatible gauges added by Chris Evans. Textured and assembled for P3d 4.5 by Chris Evans. Should also work in FSX
Posted Jun 27, 2020 05:29 by chris evans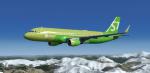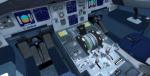 88.39Mb (783 downloads)
FSX/P3D Airbus A320-200 Sharklets S7 Siberian Airlines package. S7 is a Russian airline based in Novosibirsk Oblast, Siberia. Currently S7 have 18 Airbus A320-200 flying to destinations around Russia, Asia and Europe. A320 sharklets model by Project Airbus updated by Collin MacKenzie. Revised original VC by Microsoft updated by Collin MacKenzie to include built in FMC and more. Textured and assembled for P3D/FSX by Chris. Should work in FSX and other P3D
Posted Jun 26, 2020 09:17 by chris evans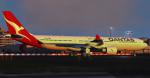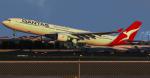 5.92Mb (707 downloads)
Qantas 2016 New Livery (VH-QPH) Texture for the Thomas Ruth A330-300 GE Engine model. This texture is a part of my project to attempt to re-texture the Thomas Ruth A330s with 4096*4096 HD Textures. Feel free to join the JetRepaintsSG group on Facebook for more of my repaint works! Installation instructions have been included in the file. Made by Muhammad Akmal Farhan
Posted Jun 26, 2020 02:40 by Muhammad Akmal Farhan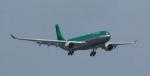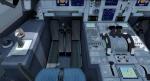 58.33Mb (739 downloads)
A330-300 Aer Lingus package. Livery by Tim Clark. Includes VC by Microsoft/Thomas Ruth with updates by Louis Quintero and Chris Evans.
Posted Jun 26, 2020 02:15 by Chris BG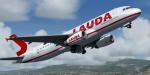 85.07Mb (815 downloads)
FSX/P3D Airbus A320-200 LaudaMotion package. Lauda is a low cost Austrian airline based near Vienna and is a part of the Ryanair Group. Currently Lauda have 26 A320-200 flying to destinations around Europe, Eastern Europe and the Middle East. A320 sharklets model by Project Airbus updated by Collin MacKenzie. Revised original VC by Microsoft updated by Collin MacKenzie to include built in FMC and more. Textured and assembled for P3D/FSX by Chris Evans. Should work in FSX and other P3D
Posted Jun 25, 2020 09:06 by chris evans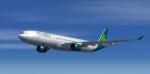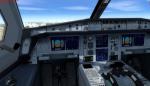 87.31Mb (1141 downloads)
Airbus A330-200 Aer Lingus new livery package. Model and improved VC by Thomas Ruth/Microsoft. Textures by Muhammad Akmal Farhan. Packaged by unknown.
Posted Jun 25, 2020 08:20 by Chris BG

10.39Mb (501 downloads)
FSX Korean Air Airbus A220-300 AGS V6.1. New Animated Ground Servicing. New static displays. New landing / taxi soft light beams. New tail. New aft fuselage. New 2D panel. (But no VC.) Model design and paint by Camil Valiquette. ( CamSim )
Posted Jun 25, 2020 03:23 by Camil Valiquette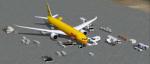 10.24Mb (292 downloads)
FSX DHL Boeing 787-9 Cargo AGS V6.1. New Night lights reflection. New Animated Ground Servicing. New static displays. New landing / taxi soft light beams. New 2D panel. (No VC) Model design and paint by Camil Valiquette. ( CamSim )
Posted Jun 25, 2020 03:22 by Camil Valiquette