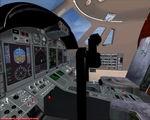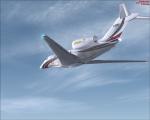 32.39Mb (35804 downloads)
FSX SP2 Citation X The FSX SP2 ONLY model of the FSND Cessna Citation X. 100% FSX compliant. Hi-resolution textures, fully functional VC, realistic flight-dynamics and operations. A completely modeled interior allowing for in-flight roaming about the cabin with a 'passneger seat' camera definition. . Model and texturing by Alejandro Rojas Lucena. Flight dynamics by Brett Henderson. Special thanks to Bill Leaming for Helping me to Build The Gauges,for his teaching the XML world and advises about this great aircraft ..And as always.. thanks to the Simv / FFDS crew. NOT FOR DISTRIBUTION. See Spoiler Fix below
Posted May 21, 2009 00:17 by Alejandro Rojas Lucena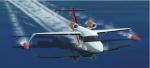 1.42Mb (5345 downloads)
(Updated to include fixes) Original Atkinson AJ2 model but with a different VC with a working Autopilot. I have added a pop-up radio stack, GPS and autopilot. I have included a digital ADI and HSI on both sides of the cockpit. I have used Bendix King radios as I wanted to include a mix of glass and analogue displays. There is also a new 2D panel. The flight director and A/P work but the Auto throttle doesn't. I will release another update with a new sound set and I am fixing the GPWS so that it dose not say "To low, gear" when you are landing. Please note that this is the first V/C that I have edited.
Posted May 18, 2009 11:50 by Samuel Kingdon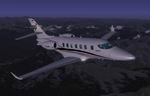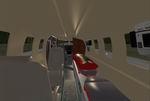 17.77Mb (9300 downloads)
FSX Grob SPn Utility Jet Designed for FSX, VC only. flight plan indication on moving map. Autopilot with simple VNAV. STOL-characteristics, range: 1800 Nm Gauges built without bit-maps as far as possible using vector grafics. This model comes with 3 liveries: Rollout, EWGVA and DRF (flight ambulance). by Andreas Koerner. Important to read manual for start-up! Otherwise the engines will not start.
Posted May 17, 2009 14:05 by Andreas Koerner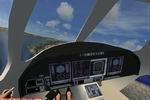 5.27Mb (9168 downloads)
This is the FSX version of my Eclipse 500. It is NOT native FSX but the FS2004 version updated for FSX. I have updated the .cfg file for FSX camera views. The model has the usual animations also an animated female pilot and female passengers. Two texture sets are included one for British Airways, (although they don't operate the aircraft) and one for a fictional airline Helendair.
Posted May 17, 2009 10:04 by Andrew Randall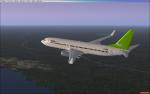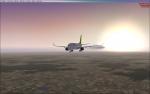 8.74Mb (2373 downloads)
Textures for the default 737-800. This is a fictional repaint, as AirBaltic doesn't have any 738's in service. This is my first repaint. By Matias Buks
Posted May 15, 2009 15:08 by Matias Buks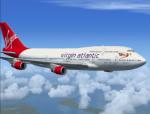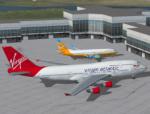 6.95Mb (13394 downloads)
FSX Boeing 747-400 Virgin Atlantic Airways Textures. Registration: G-VROS. Textures only for the default FSX B747-400. Bonus: Virgin Atlantic B747-400 Traffic package included. Created by Gabor Kovacs
Posted May 15, 2009 08:15 by Gábor Kovács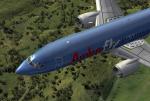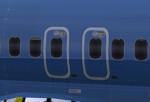 16.11Mb (9277 downloads)
This paint is for the Project Opensky 737-800WL model (included). The paint is based on the Boeing 737-8K5 'PH-TFA' from Arkefly. The whole paint is handmade, because I made it 4x sharper than the default Project Opensky paintkit (all files are 4096x4096). I also added the Virtual Cockpit from the default 737 from Microsoft. This model is only working in FSX. It is very important that you follow up the install instructions in the readme file. Model by: Hiroshi Igami, Giles Hacon, Felipe Falanghe. Paint by: Misha Grift
Posted May 14, 2009 07:47 by Misha Grift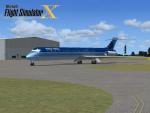 1.27Mb (2439 downloads)
This is another repaint for the FSX AI Default MD-83. This repaint is an addition for FSX's default World Travel Airlines' Livery from the 747 and the A321. Splash screen included. By Victor Vu. Requires the MD-83 made flyable by Chris Evans
Posted May 10, 2009 17:16 by Victor Vu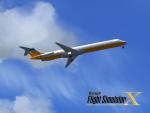 1.01Mb (4481 downloads)
This is another repaint for the FSX AI Default MD-83. This repaint is an addition for FSX's default Orbit Airlines' Livery. Splash screen included. Requires Chris Evans MD-83 made flyable. By Victor Vu.
Posted May 10, 2009 17:14 by Victor Vu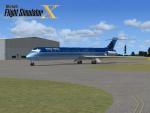 1.27Mb (2497 downloads)
This is another repaint for the FSX AI Default MD-83. This repaint is an addition for FSX's default World Travel Airlines' Livery from the 747 and the A321. Splash screen included. By Victor Vu. MD-83 made flyable available here:
Posted May 10, 2009 17:14 by Victor Vu