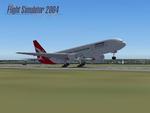 0.91Mb (3703 downloads)
This is another repaint for the FS9 Default 777. The repaint is fictional, there is no Triple-Sevens in Qantas Airways. A repaint has been portrayed if there were 777s in Qantas Airways. Splash screen included. 777-300 Paint Kit by Rob Smith. By Victor Vu
Posted Feb 21, 2009 23:08 by Victor Vu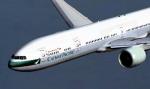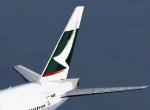 17.09Mb (14712 downloads)
Cathay Pacific Boeing 777-300ER. B-KPE was first flown on December 11, 2007. Based on the Project Opensky model.
Posted Feb 21, 2009 16:42 by Jonathn Sze aka Buybygb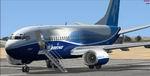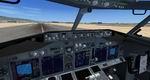 20.08Mb (27661 downloads)
FSX Boeing 737-600 Roll Out package with Virtual Cockpit. Adapted using FSX default gauges. This model in FSX has extending built-in air stairs with wing views. Texture is from Project Open Sky in Boeing House colors. Adapted for FSX by: Jim Waters
Posted Feb 20, 2009 11:50 by Jim Waters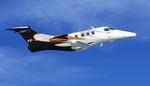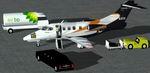 2.66Mb (9737 downloads)
FSX Embraer Phenom 100 PP-XOH Biz Jet by CamSim, including exterior Animated Ground Servicing (AGS) and special interior animations and configuration: 4 passengers in seating position and 1 passenger who will stand up and walk back and forth in the cabin and return to is "seating position", plus pilot and co-pilot moving arms. For these animations press (Shift+E+2). Model design and paint: Camil Valiquette - http://pages.videotron.com/camsim
Posted Feb 20, 2009 07:25 by Camil Valiquette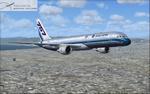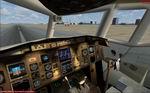 33.76Mb (16542 downloads)
FSX - Project Opensky 757-200, adapted for FSX. Included Eastern and Delta 1970's liveries. Working autopilot in VC. Wingviews and engine views included. FPS friendly. J. Waters
Posted Feb 19, 2009 16:15 by J. Waters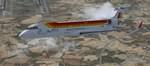 2.02Mb (6369 downloads)
Textures only for the default FSX Bombardier CRJ 700 in Air Nostrum. Air Nostrum, Líneas Aéreas del Mediterráneo, S.A., also known as Iberia Regional, is a regional airline based in Valencia, Spain.
Posted Feb 19, 2009 09:22 by Luis Lopez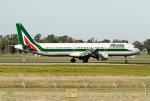 6.30Mb (13079 downloads)
Textures for the default A321 for FSX. Repaint by Bjorn Nijhuis
Posted Feb 18, 2009 11:50 by bjorn nijhuis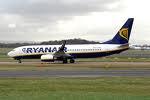 13.71Mb (20424 downloads)
This paint is for the Project Opensky 737-800WL model (included). The paint is based on the Boeing 737 'EI-DLV'. I also added the Virtual Cockpit from the default 737 from Microsoft. This model is only working with FSX. Easy one click install! Model by: Hiroshi Igami, Giles Hacon, Felipe Falanghe. Paint by: Misha Grift.
Posted Feb 18, 2009 10:46 by Misha Grift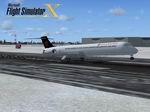 1.30Mb (2621 downloads)
This is another repaint for the FSX AI Default MD-83. This is a fictional repaint because no MD-83 was in service for Air Canada, although part of the DC-9 Family. The DC-9 was in service until 2002. A repaint is portrayed to see if an MD-83 was in service today. Splash screen included. This repaint requires the MD-83 Flyable pack by Braden Peters. By Victor Vu.
Posted Feb 17, 2009 23:14 by Victor Vu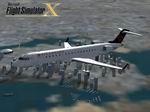 6.12Mb (2554 downloads)
This is another repaint for the FSX Default CRJ-700. Air Canada does not have CRJ-700s in service, though a small amount of CRJ-100s or CRJ-200s were in service. A fictional repaint is shown if there is CRJs in service. Splash screen included. By Victor Vu.
Posted Feb 17, 2009 23:13 by Victor Vu