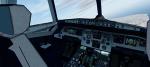 74.09Mb (864 downloads)
FSX/P3D Airbus A321-253N Alaska Airlines 'More to Love' package. Alaska is based at Seattle-Tacoma International Airport and currently have 10 Airbus A321-253N flying to destinations around the USA, Canada, Mexico and the Caribbean. Includes 2020 revised model and VC. Modified the Project Airbus A321-200 to resemble a NX model. 2020 updated A321 model by Project Airbus updated to FSX native and updated VC by Speedbird77. Autobrakes fully functional within the vc. Check near the gear lever. ECAMS lower screen is more accurate. Credit to "FsWorX". Includes A321 checklist. Airbus sounds included. Tested in P3D v5 and should work in FSX and previous P3D versions. Zip preview for images. Textured and packaged by Chris Evans
Posted Feb 4, 2021 07:51 by chris evans for simviation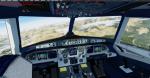 73.60Mb (985 downloads)
FSX/P3D Airbus A321-200 (in 251NX livery) British Airways package. The UK flag carrier airline currently have 10 Airbus A321-251NX and fly globally. Modified the Project Airbus A321-200 model to resemble a A321-251NX model. Includes 2020 revised model and VC. 2020 updated A321 model by Project Airbus updated to FSX native and updated VC by Speedbird77. Autobrakes fully functional within the vc. Check near the gear lever. ECAMS lower screen is more accurate. Credit to "FsWorX". Includes A321 checklist. Airbus sounds included. Tested in P3D v5 and should work in FSX and previous P3D versions. Zip preview for images. Textured and packaged by Chris Evans
Posted Feb 2, 2021 09:00 by chris evans for simviation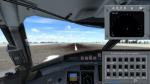 215.04Mb (1917 downloads)
This is the HangarFS, a package with the AI Aardvark models (E-170, E-175, E-190, E-195) and default slightly retextured Bombardier CRJ-900 VC. I decided to to upgrade the package with the latest models and replace the default VC by the upgraded VC by David Hoeffgen. I corrected some errors and then deceided to apply some more additions. See: WhatIsThis.txt, also for a full credits list. See zip-preview for screenshots. Tested in Prepar3D v4.5 but I provided configurations and gauges for use in FSX.
Posted Feb 1, 2021 12:34 by Flanker256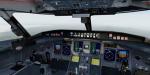 85.51Mb (737 downloads)
FSX/P3D Bombardier CRJ-900 FSX Native Air Canada Express o/b Jazz package. Air Canada Express is a division of Air Canada. This one is operated for Air Canada Jazz with a fleet of 31 CRJ900 flying to regional airports around Canada and the USA. Project Opensky CRJ-900 2020 FSX native model and VC conversion by Speedbird77. Models by Nicholas Wilkinson/Hiroshi Igami Project Opensky. Flight dynamics Warren C. Daniel. FSX and Prepar3D v5 (and previous) compatible MdlX conversions by Speedbird77. Textured and tested in P3D v5 by Chris Evans. Should also work in FSX and other P3D versions.
Posted Feb 1, 2021 08:07 by chris evans for simviation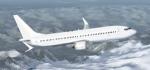 26.04Mb (952 downloads)
FSX/P3D/FS2004 TDS Boeing 737 Max8 V3 Base Package. This model 737 Max V3 series is basicly a updated model of V2 But has a huge difference from V2. Moved the model 5 feet rear to improve ground handling . Also engine is now from the photos ... V2 was from Boeing CG And tail section is changed by referencing the photos. The AOA sensor which got famous unfortunately now animated. Contains FS2004 as well as FSX Native and P3D Native models plus paintkit
Posted Feb 1, 2021 01:34 by uploader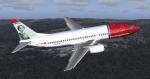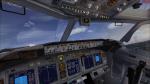 52.81Mb (630 downloads)
FSX/P3D Norwegian Air Shuttle Boeing 737-300 package --- Model by Eagle Rotorcraft/Vistaliners and the VC by Microsoft modified by Alrot.--- Registration: LN-KKN. Livery: "Sigrid Undset tail". Aircraft delivered to SunExpress (TC-SUR) in April 1991, went to Malev (HA-LET) in May 2000 and finally went to Norwegian in May 2003. It flew for NAX until April 2014. Includes a VC and custom views. ----- I will post videos about my repaints at my YouTube channel: https://www.youtube.com/channel/UC0Gidgoo7rWZlStYyTroMqw
Posted Jan 30, 2021 17:10 by Cs_Csanad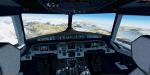 72.84Mb (850 downloads)
FSX/P3D Airbus A321-271NX Swiss package. Switzerland's flag carrier airline is based at Zurich Kloten Airport and currently has 2 Airbus A321NX with a further 6 on order. Swiss fly globally. Includes 2020 revised model and VC. Modified the Project Airbus A321-200 to resemble a NX model. 2020 updated A321 model by Project Airbus updated to FSX native and updated VC by Speedbird77. Autobrakes fully functional within the vc. Check near the gear lever. ECAMS lower screen is more accurate. Credit to "FsWorX". Includes A321 checklist. Airbus sounds included. Tested in P3D v5 and should work in FSX and previous P3D versions. Zip preview for images. Textured and packaged by Chris Evans
Posted Jan 30, 2021 06:41 by chris evans for simviation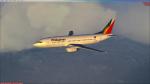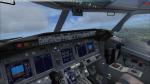 49.90Mb (378 downloads)
FSX/P3D Philippine Airlines (PAL) Boeing 737-300 package --- Model by Eagle Rotorcraft/Vistaliners and the VC by Microsoft modified by Alrot.--- Registration: RP-C4007 ----- My Facebook: https://www.facebook.com/AzureFire-107137807723412 ----- I will post videos about my repaints at my YouTube channel: https://www.youtube.com/channel/UC0Gidgoo7rWZlStYyTroMqw
Posted Jan 29, 2021 10:03 by Cs_Csanad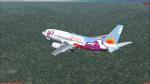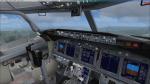 50.98Mb (465 downloads)
FSX/P3D Western Pacific "Colorado Springs" Boeing 737-300 package --- Model by Eagle Rotorcraft/Vistaliners and the VC by Microsoft modified by Alrot. --- Registration: N951WP. Livery: Colorado Springs --- My Facebook: https://www.facebook.com/AzureFire-107137807723412 ----- I will post videos about my repaints at my YouTube channel: https://www.youtube.com/channel/UC0Gidgoo7rWZlStYyTroMqw
Posted Jan 29, 2021 10:01 by Cs_Csanad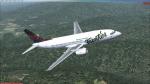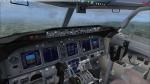 49.95Mb (335 downloads)
FSX/P3D Frontier Airlines Boeing 737-300 package --- Model by Eagle Rotorcraft/Vistaliners and the VC by Microsoft modified by Alrot. Registration: N305FA --- My Facebook: https://www.facebook.com/AzureFire-107137807723412 ----- I will post videos about my repaints at my YouTube channel: https://www.youtube.com/channel/UC0Gidgoo7rWZlStYyTroMqw
Posted Jan 29, 2021 09:57 by Cs_Csanad