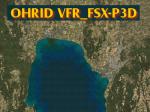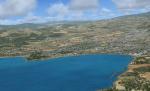 24.19Mb (264 downloads)
This VFR scenery covers the area around Ohrid Airport (Republic of Macedonia - FYROM). Compatible with FSX/P3D as default and also works with the payware LWOH_FSX airport by Ivano Marongiu. This scenery has been made with "SBuilderX" design tool and with Google Earth for geographical reference of the various polygons. Uses only default textures. This scenery does not include photoreal satellite imagery (eg. Google-earth).
Posted Jan 22, 2016 09:42 by Ivano Marongiu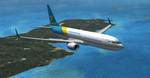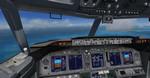 14.79Mb (679 downloads)
Project Opensky B737-800 in the colours of NewLeaf. NewLeaf is Canada's newest, ultra-low cost airline. Model by Project Opensky. Includes the great VC by Alejandro Lucenda. Repaint by Jacques Louw
Posted Jan 22, 2016 03:58 by Jacques Louw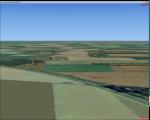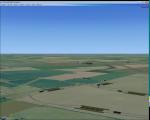 1.43Mb (177 downloads)
I did this scenery for a gentleman who had worked at the station, but I have lost his contact details, so I would be grateful if he contacted me to put my mind at rest that he has got the scenery! RAF Snetterton Heath is a former Royal Air Force station located south east of the A11, 6 miles (9.7 km) south west of Attleborough, Norfolk, England. Opened in 1942 the station was used throughout WWII by various units of the USAAF With the end of military control Snetterton Heath was privately purchased in 1952 with a view to utilizing the runways and perimeter tracks as a motor racing circuit. The first motor cycle meeting was held in 1953 and the first motor races the following year. Today, banking and safety barriers have transformed the airfield and Snetterton Circuit is used extensively; not only for local club, national, as well as international racing, but for the testing and development of new designs of motor cycles and cars.
Posted Jan 22, 2016 03:53 by Terry Boissel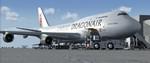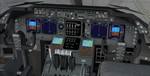 39.95Mb (1196 downloads)
Boeing 747-400BCF Dragonair Cargo package with enhanced VC. Hong Kong based Dragonair Cargo previously operated Boeing 747-400BCF Freighter aircraft. Project Opensky Boeing 747-400F assembled and upgraded for FSX with the developed B747 VC (virtual 3d cockpit) from Alejandro Rojas Lucenda (Manual included). This is the Project Opensky FSX native Boeing 747-400 model, and includes ground cargo servicing, stairs (FSX - Go to Views - Instrument Panel -Posky Utility), opening nose section and more. Included CF engine sounds from BrandonG, with realistic jet whine to make your flight sound great. Thank you to Project Opensky for their contributions to the worldwide community of flight simulation. I have included the professional Northwest textures by RyanC. Also includes the Boeing 747 VC textures upgrade. This give a much clearer 747 interior virtual cockpit look. Assembled and edited for FSX by Chris Evans.
Posted Jan 21, 2016 13:09 by chris evans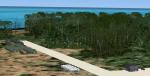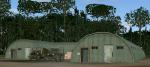 1.64Mb (468 downloads)
Old base used by the US Navy since the WWII, and, with the name LORAN by the USCG since the early 1960s up to 1992. Now, all buildings had been removed.With one NDB (KUre 316.0) activated in the 60's. The buildings are positioned as in reality but are not identical in shape. By Jean-Jacques Parel. Built with ADE.
Posted Jan 21, 2016 01:05 by Jean-Jacques Parel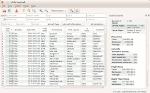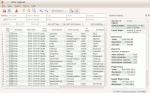 19.82Mb (462 downloads)
FSX/Prepar3d Logbook Viewer and Extraction program. Little Logbook allows fast and intuitive search and grouping of logbook entries based on several parameters as well as export to HTML, CSV and Google Earh KML documents. Additional information about airports can be shown together with the MakeRunways utility of Peter Dowson. New in 1.5.0: * Now supports FSX, FSX SE, P3D V2 and P3D V3 * Detects paths to all simulators automatically * Added Google Earth KML export * Added import filter to ignore incomplete logbook entries * HTML export now uses paging and creates multiple linked documents * Added zoom functionality to change font size in table * Other bug fixes and improvements - see included change log The Software is released under the GPL. Source code is available. See http://albar965.github.io/littlelogbook.html for more Information.
Posted Jan 21, 2016 00:50 by Alexander Barthel
49.81Mb (115 downloads)
FSX blue and white Piper PA-28-181 Archer II Netherlands registered PH-KAT textures. Fictional, although inspired by the real world aircraft of the KLM Aeroclub. For the payware Carenado Archer II for FSX which you must have previously installed in FSX. Repaint by Tom Tiedman.
Posted Jan 21, 2016 00:05 by Tom Tiedman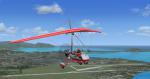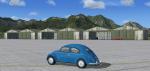 2.75Mb (446 downloads)
Old USMC flight training base. Last runway closed in 1956. Now it's one USMC base with name Bellows AFS (Air Force Station), the 298th Regiment, Multi-Functional Training Unit (MFTU), Regional Training Institute (RTI). And one recreational center or soldiers. I have make a fictionnal airport with 8 GA Small, 3 GA Medium, 2 GA Large, 2 Cargo, 2 helipads, 3 runway (1 for ultralight), NDB, VOR/DME, ILS. It's a version 2 with one other controltower, the beacon repositioned and one new AI trafic. Built with ADE. By Jean-Jacques Parel
Posted Jan 20, 2016 17:02 by Jean-Jacques Parel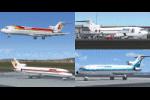 60.98Mb (1622 downloads)
Four Spanish BBoeing 727-200, EC-CBA, EC-CFE, LV-MIM, EC-CBL. Addons, FMC Garret Smith (you must download and install it, FMC-1.zip, we have already set the panel.cfg) GPWS (Callouts) Ground-handling (pushback) and V-Speeds of Jelair. Full aircrafts. Model by Thomas Ruth, textures by Juan Villamor and Paul Craig.
Posted Jan 20, 2016 16:56 by Juan Villamor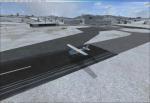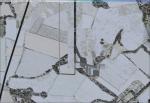 0.00Mb (312 downloads)
EDKO Brilon Hochsauerland, Germany was just a strip. Now it has added some buildings, a windsock and parking.
Posted Jan 20, 2016 16:48 by stefaan adriansens