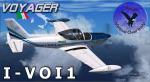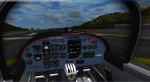 14.66Mb (286 downloads)
Texture (N:9) for the payware RealAir SIAI Marchetti SF-260 Virtual Over Italy Colors - By Voyager - virtualoveritaly.net
Posted Sep 7, 2014 14:06 by Voyager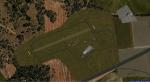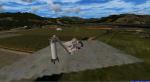 4.17Mb (406 downloads)
(LICX) Condofuri Marina (RC) airport in the Calabria area of Italy.
Posted Sep 7, 2014 07:42 by Voyager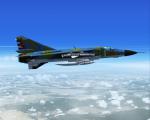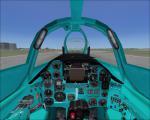 33.69Mb (3698 downloads)
The MiG-23 may be the ultimate expression of late 1960s fighter technology. It was created in response to a Soviet requirement that takeoff run be dramatically decreased, among other things. Original model by Alphasim. Complete package including working cockpit VC. Update Smoke and After burner, parameters and add Libyan Air Force and Soviet Air Force textures by Mohammad Faali.
Posted Sep 7, 2014 05:47 by Mohammad Faali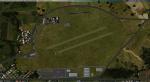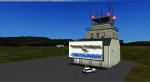 4.15Mb (773 downloads)
Rieti Airfield (LIQN), Italy. is an aerodrome located 1.34 nautical miles (2.48 km; 1.54 mi) northwest of Rieti, a city in the Lazio region in Italy. It is also known as G. Ciuffelli Airport. By Voyager
Posted Sep 7, 2014 05:33 by Voyager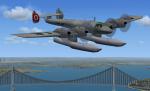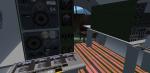 5.39Mb (1082 downloads)
FSX/FS2004 Blohm & Voss Ha-139 V1 & V2 floatplane from 1937. This upgrade of my very first 3D-model comes with a dynamic VC with animated yokes and throttles. Also the seats for the navigator, engineer and radio operator are represented. The Ha139 was one of the biggest float planes ever built. It was a German catapult launched mail-carrier plane, equipped with four Diesel Engines. Only three planes was buildt: V1 "Nordwind", V2 "Nordmeer" and V3"Nordstern". The planes was used to shorten the time for transatlantic cross overs. Therefore they was carried on a tender vessel and when within proper range (max. 5000 km) they was catapulted for take offs. This upgrade provides not only a VC but also seven additional look around offset views for FS2004 and four cockpit cameras (addditional to the seven aircraft cameras) for FSX and two paints for "Nordwind" and "Nordmeer". A very special animation is included: A supply boat is approaching and stopping at the float. This is a whole airplane, made by Erwin Welker
Posted Sep 7, 2014 01:17 by Erwin Welker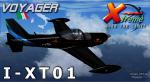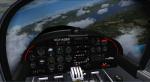 5.41Mb (167 downloads)
Texture (N:6) for Payware RealAir SIAI Marchetti SF-260 Xtreme Colors - By Voyager
Posted Sep 7, 2014 00:49 by Voyager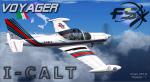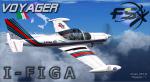 5.36Mb (194 downloads)
Texture (N:7) for payware RealAir SIAI Marchetti SF-260 - Martini Colors By Voyager
Posted Sep 7, 2014 00:14 by Voyager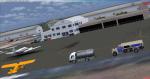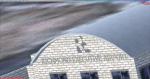 19.96Mb (649 downloads)
This scenery addon will update KFCI in Richmond, VA to it's current appearance in 2014. The ramps and taxiways have been added as the airport has grown since FSX came out. Also, the main terminal is added along with all hangars; these have all been custom made. All other objects are default FSX objects. This scenery works best with photoscenery but will also work with default FSX.
Posted Sep 6, 2014 17:55 by Wes Van Gelder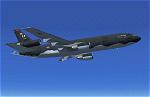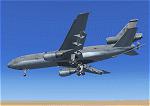 28.44Mb (5333 downloads)
This is a standalone full package of Thomas Ruth and Erick Cantu's KC-10. It sports the AX tail code of Aeroworks Flight Center 3 in Railroad Valley, Nevada as well as the FX tail code of Australis OC. The package includes 2 schemes reminiscent of the Shamu schemes of the 1980s. Updates and paint by Jason L. Terry
Posted Sep 6, 2014 13:21 by Jason L. Terry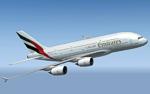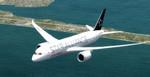 18.17Mb (2468 downloads)
FSX Ciampino (LIRA). This is a commercial and military airport near Rome in Italy. The airport is situated 6.5 NM (12.0 km; 7.5 mi) south southeast[1] of central Rome. Ciampino Airport was opened in 1916 and is one of the oldest airports still in operation.
Posted Sep 6, 2014 12:02 by Voyager