0.00Mb (11300 downloads)
Default Bell 206B Helicopter for FS2004 and FSX The enclosed file will fix the way the Default 206B handles in flight. It will stop the aircraft from yawing to the right and will also stop it from drifting to the left when you exceed approximately 75Kts, it will also increases the cruising speed to 130Kts
Posted Aug 14, 2008 04:33 by David Gibson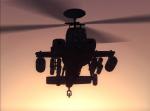 6.92Mb (88737 downloads)
The Greek Army had tried to purchase attack helicopters from the beginning of the 80's. The AH-1 Air Cobra helicopter and the AH-64A Apache were some of the options. Finally 20 AH-64A+ in 1995 had arrived in Greece. Also plus 12 AH-64D Apache were ordered in 25/11/2002. As a result Greek Army is the 8th armed power witch operates the –D version. The multi-mission AH-64D Apache Longbow is the next-generation version of original AH-64A Apache. With its fire-control radar, the aircraft is known as the AH-64D Apache Longbow. Without the radar, the combat-proven aircraft is called the AH-64D Apache. Features: model, panel, Dynamic Virtual Cockpit, sounds, special effects like red smoke, gunship, hellfires, etc. Original model by Tom Woods and Mark Adams, repaint by Thanasis Delizisis, Panagiotis Delizisis
Posted Aug 6, 2008 05:09 by Thanasis Delizisis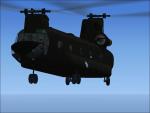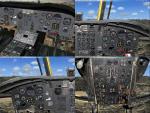 10.88Mb (75557 downloads)
Greece has 15 CH-47D. The 9 of them are upgraded CH-47C to CH-47DG in 1995. The other 6 are CH-47SD. In 1980 Greece ordered 10 CH-47C Chinook. The first arrived in Greece in 1983. The first Greek Chinooks formally were belonged to Iran but after the fallen of Shahs, they were given to Greece. In 1984 took place the first accident of the Greek Chinooks when the ÅÓ-006 had a heavy landing in Samos Island, during the transportation of a radar. After that the 006 was used as a source. The other 9 in the period of 1992-1994 were upgraded to D (Super D). After the Imia night, the Greek Government wanted to order 11 Chinooks helicopter, 9 SD and 2 SD for the Special Forces. Later 7 Chinooks were ordered. They have analogue cockpit and not glass cockpit in order to be same with the old DG. Also they have the better engine T55-L714A (4.868hp). This Chinook package is only for the FSX, but in case you want to fly it on your FS2004,then the majority of the Gauges will not be appeared. The package is complete. Features: model, Virtual Cockpit, new Panel, Sounds, rework Flight Dynamics, two Textures olive green and a dessert camo. The Original Model belongs to Mark Adams & Tom Woods, the reworked Flight Dynamics to Marwan Latif. The textures represent the olive green witch have now the Hellenic Chinooks and the dessert witch appeared until the upgraded of the CH-47C to CH-47DG. The Original Model belongs to Mark Adams & Tom Woods, repaint and panel by Thanasis Delizisis, Panagiotis Delizisis
Posted Aug 6, 2008 05:00 by archive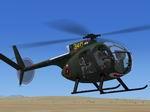 8.96Mb (12052 downloads)
FSX SP2 OH-6A and OH-6J Helicopters. FSX conversions of my FS9 OH-6's. Includes updated models, vc's, and new Japanese version. Will work without my earlier OH-6 release. NOT tested in Vista or DX10.
Posted Aug 6, 2008 04:50 by archive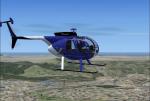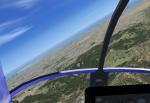 6.43Mb (7847 downloads)
This is a Hughes 500D in a FSX theme. It has great textures. It has a repainted cockpit as well. Repainted by: Brandon Filer
Posted Aug 1, 2008 18:31 by archive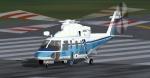 1.07Mb (24697 downloads)
This is a Sikorsky S-76C with Japanese Coast Guard textures. This helicopter will work in both FS9 and FSX. This helicopter has been tested in FSX and it works perfectly. No VC. This model was built with Gmax, visual Model by K.Furuya
Posted Jul 16, 2008 19:22 by archive
0.01Mb (21247 downloads)
Modified .cfg file for the EH-101 helicopter of the FSX Acceleration pack. The original helicopter was to agile and I couldn't hover easily so I modified it a bit and now it hovers quite nice. A nice sidefect is that the top speed increased from 160 Knots to 220 Knots. You'll need to have the EH-101 from the FSX Acceleration pack.
Posted Jul 11, 2008 15:45 by archive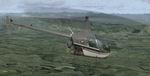 0.50Mb (3031 downloads)
R22 'NAVY' fictional Repaint for the default Robinson R22 By Jon Murchison
Posted Jul 9, 2008 05:01 by archive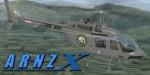 1.76Mb (6487 downloads)
FSX US Navy Bell 206B JetRanger Textures only. A fictional repaint for the default B206B by Jon Murchison.
Posted Jul 8, 2008 05:27 by archive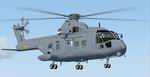 14.64Mb (13224 downloads)
FSX Westland Italian EH-101Package. This is the UKMIL westland Italian EH-101 varient for FSX this upgrade from the FS2004 version has a new 2d panel and VC, fully compatable with FSX. Model and textures by UKMIL. Various freeware gauges used in this project. 15MB See fix below
Posted Jun 23, 2008 14:17 by archive