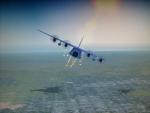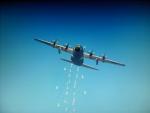 59.53Mb (3322 downloads)
AC-130 flare effect. It also includes the flares that go to the side. I included a video of the flares but its prety crap.You can use this with any aircraft. Will work in FSX.
Posted Apr 16, 2010 10:43 by Claudio Pizzirani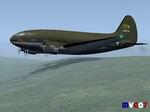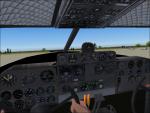 67.63Mb (8392 downloads)
C-46 Mashup Commando for FS2004 This package combines the wonderfull C-46 by Libardo Guzman, Tom Gibson and Greg Pepper, with the DC-3C gauge set by Charles "Dutch" Owens. It contains realistic failure code that will cause both pilot induced and random system failures and fires. This is a complete package with aircraft, sound, VC and 5 panels. Modifications By Terry Jones.
Posted Apr 2, 2010 17:18 by Terry Jones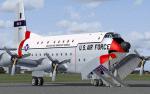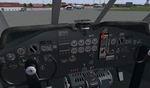 18.60Mb (18660 downloads)
The C-124 Globemaster II was the standard USAF stategic transport during the 1950s and 60s, until it was replaced with the Lockheed C-141 Starlifter. The C-124A and C-124C are both included in this package. Features include virtual cockpit (VC). For FS2004 only, FSX users should download C124_V10X.zip instead. By Jens B. Kristensen.
Posted Mar 30, 2010 04:19 by Jens B. Kristensen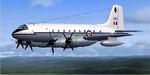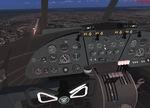 27.48Mb (5364 downloads)
This is an all-new model of the HP67 Hastings, a British military transport that was the mainstay of RAF Transport Command from 1947 into the 1960s. The last Hastings transport was retired in 1968. Five variants are included: Hastings C.1, C.1A, Met.1, C.2 and C.4. For FS2004 only, FSX users should download Hastings_V10X.zip instead. By Jens B. Kristensen
Posted Mar 27, 2010 05:14 by Jens B. Kristensen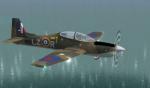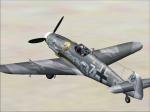 5.18Mb (2254 downloads)
Textures only for the freeware SIMSHED Tucano in the 2010 colours. THere are some mapping issues which mean the scheme cannot be copied exactly
Posted Mar 26, 2010 13:50 by UKMIL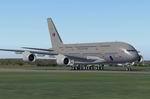 2.30Mb (10060 downloads)
RAF A380-800 for FS2004 RAF colours (grey livery) painted onto Robert Versluy's A380-800. The RAF (obviously) don't have any A380's amongst their fleet - maybe one day !!! Model by Robert Versluy, repaint by Steve Caine. Complete package with default 2d panel and sound.
Posted Mar 24, 2010 04:37 by admin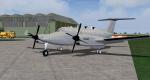 1.10Mb (2387 downloads)
Here is the Shadow R1 as used by the RAF. it is based on a Beechcraft Kingair, but has been adapted for Recon use.
Posted Mar 9, 2010 04:29 by UKMIL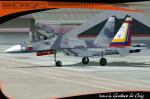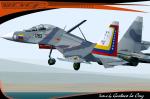 21.03Mb (19831 downloads)
Sukhoi Flanker SU-30 Mk2 of Venezuela Air Force. Model by Bear studios, Texture by Gustavo La Cruz
Posted Feb 24, 2010 01:34 by Gustavo La Cruz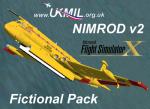 19.88Mb (1995 downloads)
UKMIL Nimrod v2 Fictional Pack, welcome to the UKMIL Nimrod v2 Fictional Pack for FS9. This aircraft requires the shared files for all UKMIL Nimrod v2 Packages Please read the included PDF file prior to use for full intstructions and copyright aggreeement.
Posted Feb 18, 2010 16:54 by UKMIL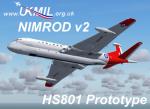 11.38Mb (1410 downloads)
UKMIL Nimrod v2 HS801 Prototype, welcome to the UKMIL Nimrod v2 HS801 Prototype for FS9. This aircraft requires the shared files for all UKMIL Nimrod v2 Packages (above) Please read the included PDF file prior to use for full instructions and copyright agreement
Posted Feb 18, 2010 16:36 by UKMIL