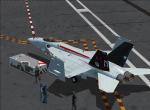 3.69Mb (4116 downloads)
Config file for excellent freeware F/A-18E Super Hornet by TEAM FS KBT.
Posted Aug 26, 2009 07:03 by Michal Lubiscak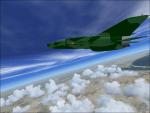 3.87Mb (3167 downloads)
FS2004 MiG-21UM OADF VFR This is gmax made MiG-21 version UM, 2 seater version of the MiG-21 Fishbed. Has a clicable Virtual Cockpit. Designed by Ricardo Batalha. Includes a video, VFR VC works and .CFG mods by George Csillag.
Posted Aug 25, 2009 06:15 by GCs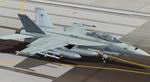 2.70Mb (3132 downloads)
FS2004 FA-18 F Textures for Low-Vis VFA-32. Requires the Daisuke Yamamot F/A-18 (here) . Original by Team FS KBT, repaint by Dustin Harlan. 2.7MB
Posted Aug 24, 2009 06:44 by archive
3.08Mb (778 downloads)
FS2004 FA-18 F Textures for VF-32 and VFA-32 US Navy. Requires the Daisuke Yamamot F/A-18 (here) . Original by Team FS KBT, repaint by Dustin Harlan. 3.1MB
Posted Aug 24, 2009 06:44 by archive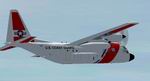 10.16Mb (10406 downloads)
FS2004 HC-130H Hercules USCG. This is the updated USCG HC-130 with Fuel tanks originally repainted by Geoff Chambers, and further updated by Ray Brower to include the newest USCG texture changes. Aircraft by Mike StoneRepainted after the actual aicraft at CGAS Clearwater, Fla. Also includes a complete C-130 sound system and customized C-130 panel by Ken Mitchell. 10.4MB
Posted Aug 24, 2009 06:44 by archive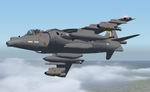 18.08Mb (19062 downloads)
FS2004 AP Designs RAF Harrier GR.7/T.10. Developed from the original Harrier GR.3 by McDonnell-Douglas (US) & British Aerospace (UK), the Harrier GR.7/9 looks to serve the RAF well into the 21st until replaced by the Joint Strike Fighter. Model & textures by Adam Preece. 18.5MB FS2004 Fix for the AP Designs RAF Harrier GR.7/T.10. The clean and CBLS models do not display correctly and this fix corrects that problem. Installation instructions included. By Adam Preece. 3K See VTOL Gauge here
Posted Aug 24, 2009 06:44 by archive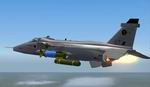 20.84Mb (14026 downloads)
FS2004 AP Designs RAF Jaguar GR3/T2. Having served in the RAF for over 30 years, the Jaguar has seen service throughout the world. This model includes detailed models and squadron textures. Model & textures by Adam Preece (www.apdesigns.org). 21.3MB
Posted Aug 24, 2009 06:44 by archive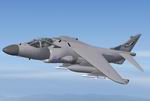 12.90Mb (13693 downloads)
FS2004 AP Designs RN Sea Harrier FA.2/T.8. The Sea Harrier served with distinction in the Falklands as the FRS.1 and underwent a mid-life upgrade to FA.2 in the mid-nineties. This model includes detailed models and squadron textures. Model & textures by Adam Preece (www.apdesigns.org), Aerodynamics by Alejandro Villa & Rob Barandregt. 13.2MB See VTOL Gauge here
Posted Aug 24, 2009 06:44 by archive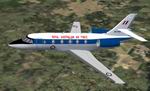 0.15Mb (841 downloads)
FS2004 Royal Australian Air Force Falcon 20 Textures only. Mike Stone's Falcon 2000 painted as a Royal Australian Air Force Falcon 20 Requires Mike's original file here Textures by Geoff Chambers. 152K
Posted Aug 24, 2009 06:44 by archive
0.11Mb (1052 downloads)
FS2004 RFN Falcon 20 Guardian Textures only. Mike Stone's Falcon 2000 painted as a Aeronavale Falcon 20 Guardian Requires Mike's original file here Textures by Geoff Chambers. 109K
Posted Aug 24, 2009 06:44 by archive