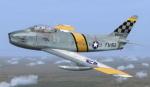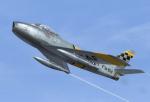 5.13Mb (1512 downloads)
This folder contains a repaint for the SectionF8 F-86 Sabre for FS9 (and FSX), representing F-86E-1-NA 51-2852 'Darling Dottie' assigned to 39th FIS. Pilot Maj John Bolt USMC. Repaint by Jan Kees Blom, based on the repaint kit by Section F8.
Posted May 12, 2009 14:46 by Jan Kees Blom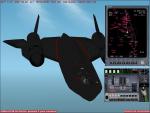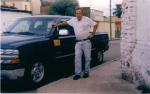 6.74Mb (19483 downloads)
FS2004-FS2002 SR-71 Aircraft. Flying Aircraft engine with modern 2d panel. Includes a fighter HUD gauges effects files. Originally developed by Lockheed. Repaint and Dynamic Flight tuning with fire effects, emergency panel and sound include by ING Alex Hassey from UNAM University. Plus DXF model at request .
Posted May 10, 2009 23:48 by Alex Hassey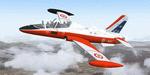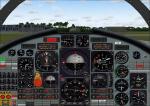 22.04Mb (8934 downloads)
This model is a complete rework of the original MB 339A - PAN released some years ago with a modified visual model, panel and virtual cockpit. This new version of the model contains textures for five examples with different paint works which llustrate the story of this aircraft from the beginning through the current days in Italian Air Force. The six livery belong to the one of the Argentina "Armada" MB 339AA during the Falklands war. Visual Model, textures by Massimo Taccoli. Flight Dynamics , original panel and Gauges by Paolo Zamparo, Sound files with permission of Aaron R. Swindle.
Posted Apr 22, 2009 11:43 by Massimo Taccoli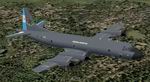 0.24Mb (979 downloads)
FS2004 Armarda Argentina P-3C Orion. Textures for Mike Stone's P-3 Orion in the latest colour scheme of Armarda Argentina P-3C Orion. Requires Mike's original file here. Textures by Geoff Chambers. 244K
Posted Apr 10, 2009 12:41 by archive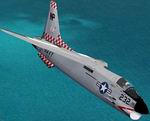 4.06Mb (4430 downloads)
FS2004/FS2002/CFS2 F-8E Crusader VF-24. Alphasim freeware 'Sader painted to represent one used by VF-24. Aircraft included. Repaint by Marc Czygan. 4.1MB
Posted Apr 10, 2009 12:41 by archive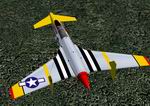 14.48Mb (8561 downloads)
FS2004 Stratojet Merlin The Merlin from Stratojet is a fictive "Warbird" powered by 2 turbocharged 2.000 hp Allison V-1710 V12 engines. The Merlin is very fast, has an excellent maneuverability and is easy to fly too.. FS2004, dynamic virtual cockpit, 5 liveries, reflective textures, opening canopy and engine bay doors, full moving parts, panel with many custom gauges, effects, pilot, passenger. Sounds by David C. Copley recorded from a real Allison V-1710 V12 engine. Aircraft by Eugene Heyart. 14.8MB
Posted Apr 10, 2009 12:41 by archive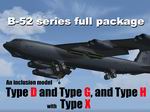 29.95Mb (37917 downloads)
FS2004 Boeing B-52 Full Package with B-52H, B-52D, XB-52, X-38, B-52G & X-15. By KBT Japan, Yaetsu Yoshimitsu / Hiroaki Kubota, Includes bomb doors & much more (no VC). Recommended panel here. 30MB B52 B 52
Posted Apr 10, 2009 12:41 by archive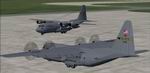 0.09Mb (1059 downloads)
FS2004 C-130E Michigan ANG Textures only. Repaint of Mike Stones C-130 in the colors of the 191st AS of the 127th WG of the Michigan Air National Guard. Represents 61-2370 "Six Pack to Go" based at Selfridge ANGB. Textures only, requires original model (here). Repaint by Matt Magner. 96K
Posted Apr 10, 2009 12:41 by archive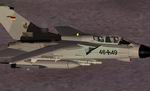 2.67Mb (3432 downloads)
FS2004 Tornado ECR JaboG 32 2.Staffel 322 Flying Monsters This is a ECR Tornado from JaboG 32 Lechfeld in south german. It comes with custom panel high detailed texture and gauges. Original Aircraft by DSB-DESIGN repaint by Florian Wagner. 2.7MB
Posted Apr 10, 2009 12:41 by archive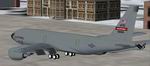 0.20Mb (1026 downloads)
FS2004 KC-135R 927th ARW Textures only. Repaint of Rok Dolenec's KC-135R model (required here) in the colors of the 63rd ARS, 927th ARW "Flying Jennies". Repaint By Matt Magner. 203K
Posted Apr 10, 2009 12:41 by archive