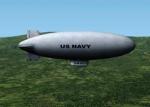 1.65Mb (1149 downloads)
This is a conversion of Bill Lyons' Goodyear blimp from FS2002 to CFS2. Her envelope and flag have been repainted to show her in US Navy service (ficiticious) during WWII. She has been armed with a .50 cal. and aerial depthcharges. (She retains her luxurious interior upholstery and carpeting have been retained, as there was not time to change them before she was pressed into service for convoy escort.) The weapons are included in the download. Please read the Check List for flight control instructions. She flies essentially like a standard aircraft with the exception that you must use Flaps and Elevator Trim extensively to control her properly.
Posted Jun 17, 2009 00:16 by Tom Sanford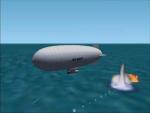 0.02Mb (742 downloads)
This ZIP contains the updated DP/CDP as well as the depthcharge weapon/effect for the K-Class Blimp. This version of the aerial depthcharge DP uses the fx_depth-charge.fx file, which is also included.
Posted Jun 17, 2009 00:10 by Tom Sanford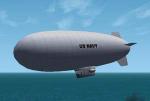 0.34Mb (1099 downloads)
This is an original model of the K-Class US Navy blimps that constituted the US Navy's antisub force in WWII. These craft served on all coasts of the US, South America, the Atlantic convoy routes and in the Med. She is AI only, and can be used as a scenery object or as an AI aircraft. She will not takeoff or land in missions. and therefore must be started inflight. And it is futile to try to make her into a pilotable aircraft. REQUIRES K Class Weapons ZIP in separate download.
Posted Jun 17, 2009 00:04 by Tom Sanford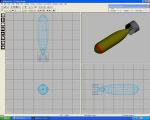 0.02Mb (877 downloads)
This is a step=by-step tutorial on building a weapon BGL file from a source file or SCA file.
Posted Jun 16, 2009 23:47 by Tom Sanford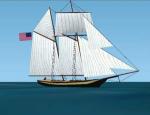 0.41Mb (551 downloads)
These small (90-120 feet) fast and maneuverable topsail schooners were developed as packets and fishing ships in the Chesapeake before the Revolution. During the that war and the next several they served as the vessel of choice for Privateers, carrying only 4-12 guns.
Posted Jun 16, 2009 02:02 by Tom Sanford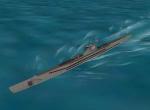 0.14Mb (1253 downloads)
This is an original model of the Japanese KD-6 class of long-range submarines. This model sub inflicted heavy damage on the US Navy from Pearl Harbor until the end of the war. It was a KD-6 (I-68) that sunk both a US carrier and a destroyer in a single engagement.
Posted Jun 16, 2009 01:50 by Tom Sanford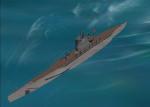 0.21Mb (1126 downloads)
This is a much-improved version of the earlier Type_7_Uboat. Improvements include: - More realistic hull texture - Improved DP - Resolved texture conflicts on conning tower and deck - More realistic conning tower, including added rails and splash deflectors in upper and lower positions - Repositoned saddle tanks - Lower poly-count MDL file for higher FPS This is a complete ship, as opposed to an upgrade pack.
Posted Jun 16, 2009 01:45 by Tom Sanford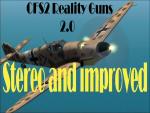 12.64Mb (1922 downloads)
This is the second version of my previous CFS2 guns release. After it was posted, I've waited for comments and suggestions from users because nothing is perfect and it's always good to improve, since many heads are better than one. Some users kindly suggested to me to make all wave files stereo. Some original CFS2 guns were already mono so I thought beforehand it was not that important (the fifty cal. is mono in CFS2). But of course, if we have to do it, let's do it the best possible. I found it both challenging and exciting. So I did my homework and here they are !! the full stereo wave files !! I hope they will fulfill all your aerial needs. By Serge Tremblay.
Posted Jun 9, 2009 00:56 by Serge Tremblay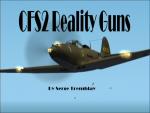 4.39Mb (1803 downloads)
This is a collection of brand new replacement CFS2 guns that I think are the closest possible to the reality. You'll find these sounds very alive and punchy and they all come from genuine sources. All guns are tested and loop properly when you hold the trigger. Easy to install !! By Serge Tremblay. 4.39 MB.
Posted May 25, 2009 01:03 by Serge Tremblay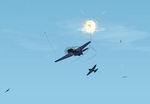 (1604 downloads)
This is a step forward for CFS2. Although CFS2 coding does not permit homing missiles. This SAM "aircraft" will simulate one. This SAM tracks targets and has mocked up "sensors". It will explode if it detects an enemy aircraft. The SAM is great for missions and adds a whole lot of atmosphere. I know this read is probably making you skeptical, but go download it and check it out. You do not need to use Triggers or Events! There is a very informative README included. This is also a work in progress.
Posted Jul 15, 2008 08:20 by archive