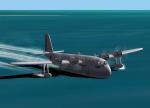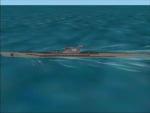 0.01Mb (638 downloads)
This is an invisible ship model that will appear to be an aircraft carrier in Mission Builder. You can place her anywhere in the water you wish and have your seaplane, flying boat or 'player' ship 'takeoff' or 'launch' from her. Your plane or ship will begin the mission in the water at the point you have placed the Invisible Tender. NOTE: She will not work for any seaplane that has landing gear. She totally eliminates the need for 'seabases'/'water runways'.
Posted Aug 13, 2010 16:24 by Tom Sanford, Tango_Romeo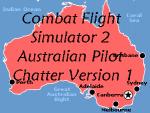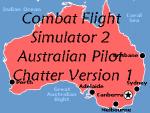 9.24Mb (688 downloads)
Three authentic Australians contributed to this project which allows the user to hear Australian dialect and slang whenever Australia is chosen as a country. There is no need to add anything through the mission builder, just drop in the new files, make a few minor file manipulations and you are done. Thanks to RC, Matt, Tony, Michael, and Martin Wright.
Posted Jul 17, 2010 12:44 by Ed Rufle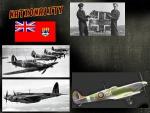 5.35Mb (543 downloads)
This is a 100% complete screenpack for the Canadian Nationality in the ETO which supports both campaigns and single missions. As there was no other screenpack available for Canada that supports campaigns; I felt compelled to create this for those who wish to fly the RCAF Typhoon campaign and any future Canadian ones for the ETO.
Posted Jul 12, 2010 08:50 by Dirtman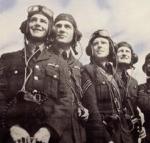 0.13Mb (460 downloads)
2 new icons for your quiclink(s)
Posted Jun 29, 2010 12:53 by Aron Toebes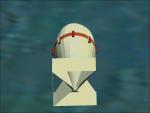 4.94Mb (2729 downloads)
The Atomic Bomb Fat Men and a B-29 for use with CFS2.
Posted Jun 7, 2010 10:57 by Aron Toebes
0.08Mb (4532 downloads)
This file enables legal versions of CFS2 to be used without the need to load the CD every time -- for convenience and helps to keep your CD's in good condition.
Posted Jun 4, 2010 10:06 by Aron Toebes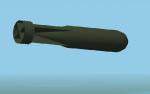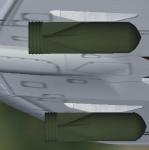 0.04Mb (985 downloads)
This zip file contains four different bombs modeled after Italian WW2 bombs. The most notable difference in Italian Bombs from all other countries was the tailring which was made of corrugated metal. The bombs were constructed with FSDS using measurements and drawings from the only source I could find on this subject on the internet. They do resemble the few photos I can find. Contains a 500kg, 250kg, 100kg and 50kg bomb. I cannot find any diagram of the 800kg or the 24kg bomb. If I had the diagrams I would make them too . . .
Posted Feb 12, 2010 14:39 by William Dickens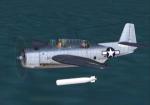 0.01Mb (855 downloads)
This DP can be substituted for the stock file in the stock CFS2 TBF. Don't forget to delete the CDP file when you do so. You might wish to save the original DP for later use. Requires the MK_XIII_Torp download (above)
Posted Jan 17, 2010 13:01 by Tom Sanford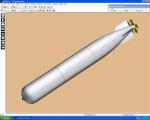 0.08Mb (2071 downloads)
This is an original model of the US Mark XIII aerial torpedo with the improved performance achieved by field modifications during the war. Early in the war the Mk13 could only be dropped from altitudes of 50 feet or below and speeds of under 110 kts (as in CFS2). The field mods added plywood casings to the nose and tailfins that broke away on entry to the water and protected the torpedo from breaking up. This torpedo can be dropped effectively from the same altitudes and speeds as the Japanese Type 91 (~150'/~150kts). The MK_XIII_Torp can simply be substituted for the standard Mk13 in the DP of the stock TBF. In other aircraft it may require a small adjustment to the mounting point. To install simply place all of the files from the download into the corresponding folders/subfolders of your CFS2 install. This is freeware, but must not be uploaded to other sites or modified without permission. Enjoy.
Posted Jan 17, 2010 05:59 by Tom Sanford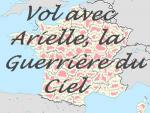 8.80Mb (369 downloads)
I met this fantastic lady, Cloud9gal, who was quite enthusiastic about translating the CFS2 radio calls into French. I thought, "You know, it would be a welcome change to hear a woman's voice barking out those commands." And so, the character of Arielle, the Sky Warrior was born. These files contain the rough French translations of CFS2 gvr files one through seven, similar to the British and German files previously made by Franz von Baron. They will provide you with a distinctively feminine French atmosphere without having to add files via the mission builder. Please pay your proper respects to Cloud9gal in the forum, as well as Franz von Baron for his ground-breaking work, and Martin Wright for his SplitGVR program.
Posted Dec 19, 2009 10:06 by Ed Rufle