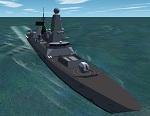 0.46Mb (405 downloads)
A Type 45 destroyer for use as an AI ship in CFS2, features landable deck and full weapons/damage profile. Also included are a sample mission to try her out and the .fsc source files for you to tweak in FSDS if you wish.
Posted Apr 12, 2012 17:32 by Mark Walsh
0.17Mb (527 downloads)
Barkhorn Realism Patch - hard to find. Quote from Combatsim.com "the AI wingman are little more than shadows in CFS2. Barkhorn's Realism Patch makes changes to all thirty USN missions."
Posted Apr 9, 2012 14:07 by JoKo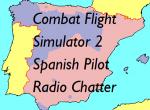 17.72Mb (272 downloads)
These files contain the Spanish translations of CFS2 gvr files one through seven. They will provide you with a distinctive Spanish atmosphere without having to add files via the mission builder. The credit goes to Franz Von Baron for his tutorial and radio static file. Thanks are also due to Martin Wright for his SplitGVR program. The real stars are mission and Delta_Lima who recorded the raw audio files.
Posted Feb 11, 2012 14:57 by Ed Rufle
0.42Mb (324 downloads)
I personally think that the Grumman F6F, with Emergency War Power and full flaps ought to be able to carry more ordinance on carrier missions. Specs say it can carry 4000 pounds of ammunitions. With a drop tank, 8 rockets, and 2 1000 lbs bombs the total is under 3000 lbs weight. This should be more than doable for this plane configured correctly. So what I did here was move the start point back to 1 or 2 feet from the end of the fantail. This only effects the CV-6 and CV-9. On the CV-6 the F6F can carry the 500 lbs Bombs/Rockets and Droptank. On the CV-9 The F6F can carry the 1000's.
Posted Dec 18, 2011 07:05 by vincent farnham
0.00Mb (349 downloads)
This KML file contains all of the locations of airfields listed in Combat Flight Simulator 2. The coordinates of each airfield were drawn from the "airbases.dat" file. Open this file in Google Earth (free from Google), and viola! The location of all airfields are plotted for your use and navigation. ** DISCLAIMER ** This KML file was generated using code I wrote in the Microsoft .NET C# programming language. Any comments, additional features desired or questions about its use should be directed to me at my email address: ghtwo@live.com Thanks, and I hope you enjoy. Greg Harrison
Posted Jul 29, 2011 03:26 by Greg Harrison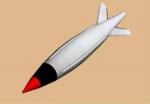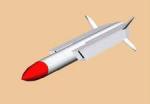 0.10Mb (582 downloads)
The download contains three modern French weps, the AN-11 FF Nuclear Device, the wep_AM39_Exocet and the ASMP ramjet A2S missile (conventional or nuclear).
Posted Feb 20, 2011 17:29 by Rey Sanford, Nole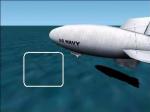 0.04Mb (255 downloads)
This download contains a 'phantom sub' created by Larry Brown, AKA Oldwheat, during some research on the possibilities of using subs in CFS2. While I have created submerged versions of my complete submarines for use in sub hunts, Larry's 'phantom sub' is unique as it appears in CFS2 only as a shadow on the water with a very, very faint wake...though it does appear on 'radar' as a target. (Larry never published his sub, because he was disappointed that he could not make it impervious to surface weapons, while being vulnerable to depth charges.) I'm posting it on his behalf because it is a useful ship for use in Mission Builder, and a unique design idea that deserves recognition.
Posted Jan 22, 2011 13:17 by Tom Sanford, Tango_Romeo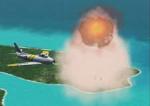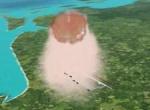 0.09Mb (1115 downloads)
This package contains a means to create a full-scale nuclear blast in CFS2. The concept was developed by Bismarck13 during a joint bomber/missile project we were working on a couple of years ago, but has never been released. It is a very simple and easy to use system.
Posted Jan 10, 2011 17:14 by Tom Sanford, Tango_Romeo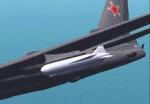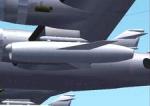 0.40Mb (1022 downloads)
This package contains three Soviet anti-ship/standoff missiles, two Chinese missiles, one generic pylon and two freefall nuclear weapons, SovNuke (an early and bulky Soviet design) and B-61 (a compact modern US design) also used by the Soviets. All were originally designed for Pepe's Bull/Badger/Bear/Bison project, but can be used anywhere.
Posted Jan 10, 2011 16:37 by Nole, Rey Sanford
0.03Mb (448 downloads)
New wingman info and a complete tutorial on adding gunstations mounts payloads for bombs or rockets. This is from the ground up, an organised way to set up your aircraft so you can easily redo your bombs rockets and torpedoes whenever you get new weapons. two docs, previous included.
Posted Nov 30, 2010 11:19 by vincet farnham