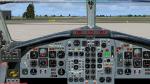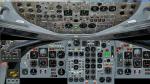 2.08Mb (1055 downloads)
Photorealistic 2D panel (16/9 screen) for the British Arerospace BAC 1-11. You can use this panel with the FS9 model by David Maltby. All custom gauges in xml for FSX compatibility. See instructions for installation and configuration in the readme.txt file.
Posted Jul 31, 2011 03:04 by Philippe Wallaert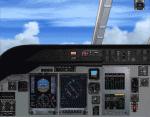 1.02Mb (1405 downloads)
Based on the model built by Premier Aircraft Design. Some modified default xml gauges and some especially newly made for this panel. By Pierre FASSEAUX
Posted Jul 15, 2011 07:01 by Pierre fasseaux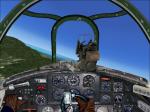 1.16Mb (714 downloads)
FSX alternative panel for Heinkel He 112. This beautyfull, but almost unknown aircraft was in the late 30th a great competitor for the BF-109 with wings like the Spitfire and a canopy like the P-51 Mustang. I was lucky to have a very rare photograph of the cockpit of this He-112. Now I have created a panel, as close as possible to the real one and matching the flightmodel from A.F.Scrub. A new texture for he112b.zip, matching my panel is included. Panel and configuration from Erwin Welker.
Posted Jul 12, 2011 06:15 by Erwin Welker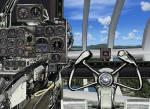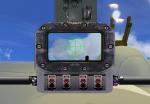 1.15Mb (1562 downloads)
FSX panel for Northrop XB-35 Flying Wing from Katzunori Ito (requires: FSXXB-35FlyingWing). With this panel features you can change from the pilots seat below the bubble canopy to the copilots seat in the right wing edge. Additional gunner position with the option to rotate the fire control periscope for 360 degrees. Flackpuffs and target hit effects included. Configuration by Erwin Welker.
Posted Jul 11, 2011 07:16 by Erwin Welker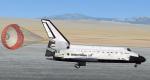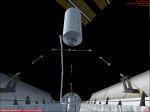 3.58Mb (5816 downloads)
New FSX panel and airfiles for the Space Shuttle Atlantis from Bruce Fitzgerald (Atlantis-1.zip). The panel provide views from an astronaut as copilot and 2 external views for the landed shuttle with drag chute. The camera configuration provides 2 additional external views and 2 cargobay views, which allows you to watch the crane, when it is bringing out the satellite payload. The new airfiles provides excellent flight handling for very easy landings and allows unrealistical flights from A to B (just for fun). Two replacementfiles for the approaches and landings in the AFB Edwards (Shtl-edw.zip) withs the NASA-facilities are included. Shuttle panel graphics by Alex Hassey. Configuration, flights and drag chute graphics by Erwin Welker.
Posted Jul 11, 2011 05:03 by Erwin Welker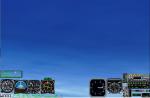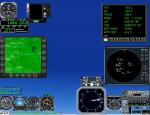 7.81Mb (1157 downloads)
FSX Version 2.1 the Analog Mini Panel has been updated with several bug fixes and minor enhancements A major update to Karol Chlebowski spectacular Pave Tack system has been added with documentation to this version. You do not need to download my previous version, everything you need is in this update.
Posted Jul 7, 2011 16:38 by Bill McClellan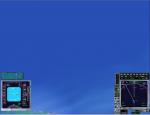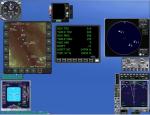 5.53Mb (1375 downloads)
FSX Version 2.1 Glass Cockpit Mini Panel has been updated with bug fixes and some minor enhancements. A major update of Pave Tack add-on gauge with documentation by Karol Chlebowski has been added to this version that is spectacular. This is an entirely new panel so you do not need to download my previous version.
Posted Jul 7, 2011 16:36 by Bill McClellan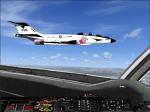 1.39Mb (1288 downloads)
FSX photorealistic panel for the fighter F-101 Voodoo with a realistic configuration. Additional cameras allows wingman views, seen from the cockpit plus external views. Configuration from Erwin Welker
Posted Jul 5, 2011 04:58 by Erwin Welker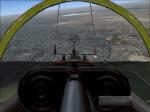 0.62Mb (344 downloads)
FSX panel options for the Dornier Do17 WW2 bomber from "Thicko" and A.F. Scrub (requires: Dornier-do17z.zip). Features: Virtual wingman, views of the bombardier and tailgunner plus external views, smokesystem with guns and bombs. Panel modifications, camera- and smokesystem config from Erwin Welker
Posted Jul 5, 2011 04:48 by Erwin Welker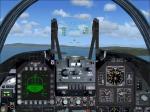 2.72Mb (1068 downloads)
FSX/FS2004 Panel for the experimental aircraft with vector controlled thrust Rockwell Messerschmidt X-31 from Italo D'Attomo and Giovanni Quai (requires RockwellX31x.zip for FSX or RockwellX31.zip for FS2004). The style of the panel and the configuration is very close to the real one. The improved VC is matching the 2D-panel. Configuration by Erwin Welker
Posted Jul 4, 2011 10:50 by Erwin Welker