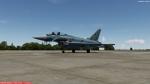 10.48Mb (54 downloads)
A revamp of the payware Dino Cattaneo Typhoon 30+12 painted with the Luftwaffe blueish tint. Not tested below P3DV4 & 5
Posted Jul 9, 2021 00:02 by Ash Oxley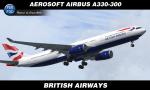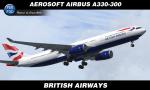 39.06Mb (148 downloads)
P3D/FSX Aerosoft Airbus A330 Professional in British Airways livery. Repaint by Sergey Gleba aka serg09. Description and instruction in the archive. Link to my products on SimMarket: http://secure.simmarket.com/paintsim.mhtml
Posted Jun 19, 2021 12:22 by Sergey Gleba aka serg09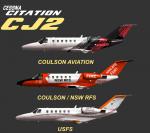 172.83Mb (439 downloads)
This package contains 3 real life 4K textures of jet lead or bird dog aircraft used in aerial firefighting. The texture package includes liveries from Coulson Aviation, New South Wales Rural Fire Service, and United States Forest Service. In real operations, a different Citation platform is actually used, but the CJ2 is a relevant substitute. Jet lead aircraft are used to lead large airtankers over wildfires to show them where to drop water or fire retardant. They do this by leading large airtankers and marking drop locations with puffs of smoke, similar to aerobatic smoke. These high performance jets make ideal platforms as leads fly low to the ground, close to dangerous terrain and weather conditions around the fire. Repaints by Nicholas Mitchell.
Posted Jun 3, 2021 18:40 by Nicholas Mitchell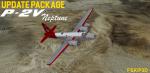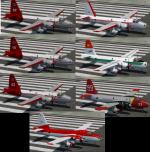 48.84Mb (509 downloads)
I have made extensive changes to the newest iteration of Virtavia's P-2V Neptunes. This package was made to benefit the firebomber versions of that new package, but will also benefit the Navy versions as well. The newly released "remastered" version lacked many features that I have added and/or changed. Such as adding missing lights, a complete overhaul of flight dynamics, power, weights, making the Neptune truly 4 engines, custom sounds that bring the radial/jet powered aircraft to life, as well as several immersive sound effects and other effects. I have also included 7 new firebomber liveries to accompany this pack for the new firebomber models included in the original product. This package only includes the updated aircraft.cfg, AIR file, new liveries, sounds, and the effects I added with detailed readme instructions. The core product files from Virtavia are required. Liveries from operators Neptune Aviation, Evergreen International, Black Hills Aviation, Minden Air, and Hawkins & Powers. This pack is compatible with both FSX and P3D versions of Virtavia's product and was tested successfully in both products and sims. Package by Nicholas Mitchell.
Posted May 21, 2021 04:33 by Nicholas Mitchell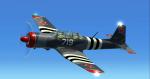 13.51Mb (86 downloads)
This is Real aircraft CJ-6 N2181W Skin for Bear Studios CJ-6A Trainer. Great Photo shoot by Terry Fletcher in July 2017, Oshkosh. WI. This aircraft have modified with 3-blades propeller and spinner.
Posted May 1, 2021 08:21 by Bill Wolfgen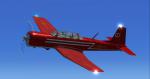 13.29Mb (74 downloads)
This is skin for Bear Studios CJ-6A. The Prototype No.502 first flow in 1958.And this aircraft is in China PLAAF Aviation Museum Collection and display to public today.
Posted May 1, 2021 08:14 by Bill Wolfgen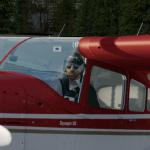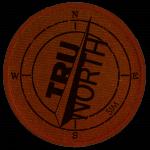 3.49Mb (62 downloads)
Jack wears an Oakley hat, black jacket, dark jeans, and black shoes. This addon replaces the original pilot texture file and is cosmetic only. It does not alter anything else in the aircraft. Installation instructions included. Please visit my Facebook @TruNorthSim to leave a comment or request support!
Posted Apr 11, 2021 00:32 by TruNorthSim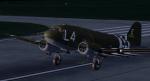 55.55Mb (39 downloads)
Textures for the payware Aeroplane Heaven C47 Skytrain. 101st Airborne's Lt Richard Winters stick number 67. Not tested below P3DV4.
Posted Apr 10, 2021 07:31 by Ash Oxley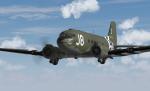 56.28Mb (39 downloads)
Textures for the Aeroplane Heaven C47 Skytrain. (2100521 I J8) "Kilroy is Here". Not tested below P3DV4.
Posted Apr 9, 2021 07:41 by Ash Oxley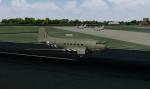 57.62Mb (27 downloads)
Textures for the Aeroplane Heaven C47 Skytrain. KG374 September 1944. Not tested below P3DV4.
Posted Apr 9, 2021 06:51 by Ash Oxley