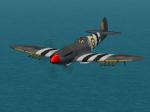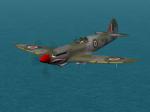 0.61Mb (1141 downloads)
FSPassenger addon to add to the USAF Presidential package. Just Install, it's works to all aircraft, even the default FSX... Have fun to transport the president :) Requires the payware FSPassengers package to work.
Posted Apr 14, 2012 09:49 by ricardo_tv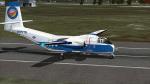 3.69Mb (429 downloads)
This is a fictional repaint for my FSE company Montana Freight Handlers. It is based on the Payware Caribou by Virtuavia.
Posted Apr 13, 2012 13:22 by Harry Gage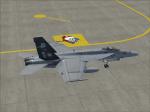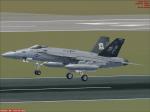 2.39Mb (681 downloads)
New Blue Blasters CAG textures for the payware VRS Superbug.
Posted Apr 12, 2012 20:34 by Chris Hammons
1.77Mb (599 downloads)
Repaint is designed for use with the Aerosoft DHC-6 Twin Otter, DHC-6-300 Rocky Mountain Airline by Tom Weiss
Posted Apr 9, 2012 08:09 by Tom Weiss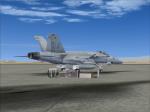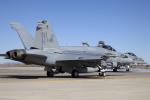 2.55Mb (656 downloads)
The new VFA-86 Line Bird credit goes to VRS Superbug must have VRS superbug for paint to work Enjoy
Posted Apr 7, 2012 17:36 by Chris Hammons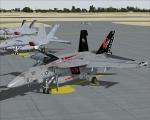 7.10Mb (627 downloads)
Textures only for the payware VRS Superbug in VFA-14 CAG for 2011. Credit goes to Zsolt Beleznay for the repaint.
Posted Mar 31, 2012 10:35 by Chris
13.80Mb (3547 downloads)
DEMO with banners in VC and model. The Airbus A330 is a twin-engined wide-body Airbus A340 and is a four-engined wide-body aircraft produced by Airbus Industries. Both models have many features and components, and differ essentially only by the number of trie works. You are designed as long-haul aircraft. Both aircraft have modern turbofan engines with high bypass ratio and are the first Flight course with a modern fly-by-wire controls in a two-man cockpit. The first flight of 4 four-engine A340-300 version took place on 25 October 1991 and the twin-engine A330-300 version took place on 2 November 1992. Final assembly of the Airbus A330 and A340 in Toulouse by place on a street clock. As of July 2010 from the Airbus A330 were a total of 710 of 1092 aircraft ordered and delivered from the Airbus A340 delivered a total of 374 of 380 of the aircraft ordered, 369 of which are still in service are. By Andreas Meyer - www.afs-design.de
Posted Mar 30, 2012 18:22 by Andreas Meyer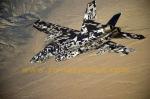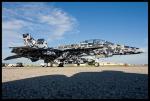 2.74Mb (1200 downloads)
VRS Superbug VFA-122 DigiCamo Cona Textures only for the payware VRS Superbug. Repainted by Sean Eberle
Posted Mar 29, 2012 16:46 by Chris
4.03Mb (464 downloads)
This fictional repaint for a Alphasim or Virtuavia Lockheed P2V-7 Neptune (FSX Version) You need Payware Aircraft by AlphaSim or Virtuavia Lockheed P2V-7 Neptune Repaint by Dave Gore (fooflyer)
Posted Mar 26, 2012 10:26 by Dave Gore fooflyer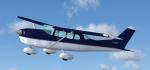 10.26Mb (313 downloads)
HD-Textures (2048²) only for the payware AS350 by Nemeth Designs in the colours of the D-HSIX, by Helixcopter in Germany. Made by Marius Krämer.
Posted Mar 26, 2012 08:41 by archive