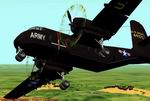 2.42Mb (590 downloads)
CFS2/FS2000 DeHavilland US ARMY CV2 Variant Colors. This is a CFS2/FS2000 aircraft by Jim "Rockster" Jacobson. 2.5MB (see Caribou Mission here)
Posted Aug 24, 2009 06:46 by archive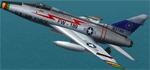 5.26Mb (924 downloads)
CFS2/FS2002 F-100D Super Sabre. This is a completely re-textured and re-skinned version of an old Alphasim model, giving the aircraft a new, realistic look. Aircraft, sound and panel included. By Marc Czygan. 5.4MB
Posted Aug 24, 2009 06:46 by archive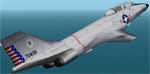 3.01Mb (830 downloads)
CFS2/FS2002 F-101F Voodoo. This is a completely re-textured and re-skinned version of Keith Clifford's model, giving the aircraft a new look. F-101F s/n 57-0438 was last based at the Air Defense Weapons Center at Tyndall AFB, Panama City, Florida. The aircraft was perserved and is now on display in Panama City. Aircraft and panel included. Original textures by Kieth Clifford. New textures by Marc Czygan. 3.1MB
Posted Aug 24, 2009 06:46 by archive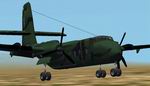 1.90Mb (727 downloads)
CFS2/FS2000 DeHavilland DHC4 Caribou RAAF Variant Colors. This is a CFS2/FS2000 aircraft by Jim "Rockster" Jacobson. 1.9MB (see Caribou Mission here)
Posted Aug 24, 2009 06:46 by archive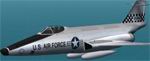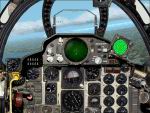 2.94Mb (1292 downloads)
CFS2/FS2002 RF-101C Voodoo This is a completely re-textured and re-skinned version of an old Alphasim model, giving the aircraft a new, realistic look. Aircraft and panel included. Textures by Marc Czygan. 3MB
Posted Aug 24, 2009 06:46 by archive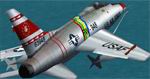 5.28Mb (1633 downloads)
CFS2/FS2002 F-100D Super Sabre This is a completely re-textured and re-skinned version of an old Alphasim model, giving the aircraft a new, realistic look. Aircraft, sound and panel included. Textures by Marc Czygan. 5.4MB
Posted Aug 24, 2009 06:46 by archive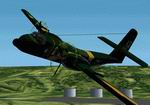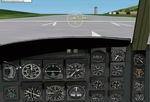 1.94Mb (744 downloads)
CFS2/FS2000 DeHavilland DHC4 Airforce/SouthEast Asia Variant Colors. This is a CFS2/FS2000 model. FSDS Model, textures,air,and damage Profile by Jim "Rockster" Jacobson: and are released as freeware. May 2003. 2MB Panel & Gauges - 2.4MB Upgrade: CFS2 Loadout/DP w/SceneDB DHC4 Caribou. Damage Profile, Scenedb, Objects_dp for DHC4 Caribou SouthEast Asia Variant by Jim Jacobson Released as freeware-May 2003. File includes supply Air Drop load and paratroops scenedb w/damage profile for my DHC4 Caribou, SouthEast Asia Variant. 277K
Posted Aug 24, 2009 06:46 by archive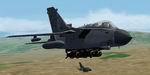 1.25Mb (754 downloads)
CFS2 Texture Mod package for FS2000 Royal Saudi Air Force Tornado IDS w/ Textures,Damage profile, Scenedb, Objects_dp by Jim Jacobson. Released as freeware-May 2003. Modification is to michael_gurezka FS2000 Royal Saudi Air Force Tornado IDS (available here) This package contains texture modifications to michael_gurezka FS2000 Royal Saudi Air Force Tornado IDS to match the current variants of the Royal Air Force's Tornado. Also included are drop tanks, chaff dispenser, and ecm pod w/ CFS2 damage profile for mounting.1.3MB
Posted Aug 24, 2009 06:46 by archive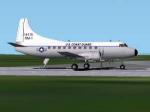 0.39Mb (429 downloads)
This is an updated MDL file for Tango's Martin 404/RM-1 that corrects a problem in one of the LOD models causing the gear to show in a down position. Simply replace the existing MDL file with this one.
Posted Jun 24, 2009 12:13 by Tom Sanford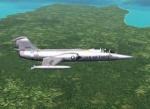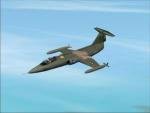 0.88Mb (1197 downloads)
The updated MDL files add the following features to the F-104G: - Multi-LOD - Complex and totally accurate gear animation - Corrected texture anamoly PLUS...these files feature a specific shine level to optimize both the camo and baremetal skins for both aircraft, as produced by Kelticheart. As usual, Kelti, has produced a great product featuring what I call his special 'satin lustre finish'.
Posted Jun 22, 2009 15:17 by Tom Sanford