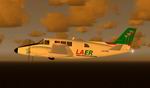 0.44Mb (1421 downloads)
FS2004/2002 C-8 Queen Air LAER (Lineas Aereas De Entre Rios) This Aircrsft was used in LAER on 90's. Model by Rick Wooton & Textures by Ramiro Repetto. 446K
Posted Sep 8, 2009 23:28 by archive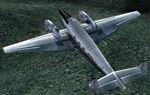 11.64Mb (3245 downloads)
FS2004 Howard 500 Upgrade (with Virtual Cockpit) Package includes bare metal textures (Paintkit) for the original passenger version, and an additional Cargo Model with bare metal textures. Original package (hw5vc4.zip) available - here. By Milton Shupe, Scott Thomas, and JoŠo Paz.11.9MB
Posted Sep 8, 2009 23:28 by archive
(3190 downloads)
FS2004/2002 Mitsubishi Mu-2 Marquise Mitsubishi Heavy Industries' solution for a turboprop with high cruise speed and short, rough-field capability.Though dogged by a high accident rate, the Mu-2 remains a beautifully unique aircraft with excellent performance. Features a gmax model with full moving parts, reflect map, 3 different variations, basic virtual cockpit and cabin. Includes a blank texture in PSD format for repainting. Model and textures by Bjorn Buchner Flight dynamics by Al Lynch Jr. 3.5MB
Posted Sep 8, 2009 23:28 by archive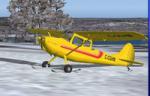 3.20Mb (7179 downloads)
FS2004 - Cessna L-19 E (O-1E) Bird Dog , Wheels-skis version. This is an almost completely redesign of my old model made on January 2004 . The present model is the civilianised version of the original military version. The model is presented in three version with wheels, skis and floats. Two painting schemes of existing civilian operators are included. (see L19Float.zip for the float version) The model, made with FSDS from ABACUS features a complete set of animations 2d and a 3d virtual cockpit and the animated pilot head. Visual Model and textures paint by Massimo Taccoli. Panel works by Massimo Taccoli with added gauges by Dennis Seeley who prepared also the realistic Flight dynamics for the different version of the model. By Massimo Taccoli. 3.3MB
Posted Sep 8, 2009 06:46 by archive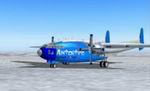 3.65Mb (1472 downloads)
FS2004 U.S. Air Force Antarctica C119 Boxcar. Model of C119 BoxCar by Daisuke Yamamoto. Texture by Francis F. Silva. 3.7MB
Posted Sep 8, 2009 06:41 by archive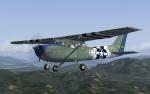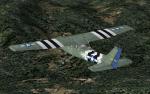 2.41Mb (1623 downloads)
This is a fictional texture set for the default C172 in the style of a WWII fighter on D-Day. This is my first try at repainting. I used Photoshop and the excellent program DXTBMP by Martin Wright. Many thanks to T.Williams for the paintkit.
Posted Sep 7, 2009 14:20 by Brent Patterson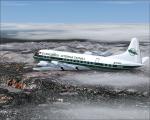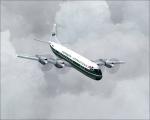 1.16Mb (1229 downloads)
FS9/FSX Evergreen International Airlines textures for J. R. Lucariny's L-188 Electra. These textures depict an Evergreen Electra about 1977.
Posted Sep 6, 2009 21:06 by Gary Harper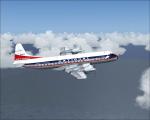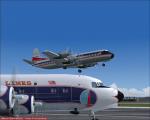 1.10Mb (912 downloads)
FS9/FSX National Airlines delivery textures for J. R. Lucariny's L-188 Electra. These textures depict a National Electra in 1959.
Posted Sep 4, 2009 22:35 by Gary Harper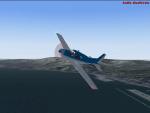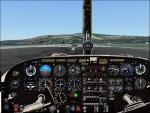 47.15Mb (2916 downloads)
The SIAI 205/20R have constituted for long time the fulcrum for the school basic and advance of Italian air club. The aircraft is builded in metallic structure, one engine, provided of retractable gear, type tricycle. The engine group is constituted by a pistons injection engine, coupled to a helix bipala to varying footstep to constant turns. The plane has four places, with door on the right side. I-IBAF is the last SIAI 205 of the Aeroclub og Genoa.
Posted Sep 4, 2009 13:55 by Paolo Malerba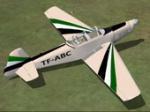 6.94Mb (1430 downloads)
FS2004 Zlin 326 Trener Master TF-ABC Z526F_v3.ZIP by Tibor Kokai. The plane is runing like a stand-alone Trener with V.C. without panel. Gauges by Wolfgang Piper. Sounds by Des Braban. Repaint to TF-ABC livery and FD mods by George Csillag.
Posted Sep 2, 2009 23:59 by GCs