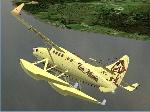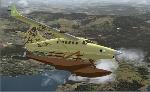 1.28Mb (521 downloads)
This is a repaint of Eugene Heyart's fictional Otter NG. Textures only. You must have Eugene's OtterNG.zip Includes two variations.
Posted Sep 2, 2009 00:03 by L. T. Davis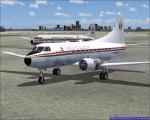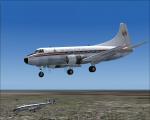 1.36Mb (429 downloads)
FS9 Modern Air Transport textures for Dee Waldron's Martin 202 available at California Classics. These textures depict a Modern Martin 202A about 1965.
Posted Aug 27, 2009 21:18 by Gary Harper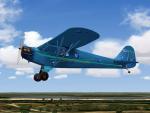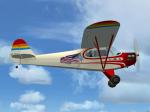 2.39Mb (1590 downloads)
The Piper J-3 Cub is a small, simple, light aircraft that was built between 1937 and 1947 by Piper Aircraft. Two additional textures for the default Piper J3 Cub. Repaints by Ingo Schwan.
Posted Aug 26, 2009 11:41 by Ingo Schwan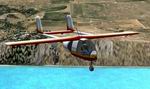 1.41Mb (8794 downloads)
FS2004/2 Condor. This plane was made for those of us that like (low and slow) VFR. By Rick Lopez. 1.4MB
Posted Aug 24, 2009 06:44 by archive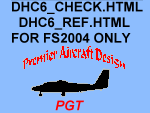 0.01Mb (1741 downloads)
FS2004 Project Globe Twotter DHC6-300 Reference Files. New Check List & Reference files updated to the HTML format now being used with FS2004. These new HTML files replace the Original DHC6 Check and Ref.TXT files used in the Knee Pad of the FS2004 Twin Otters. Update by Barry Blaisdell Premeir Aircraft Design. 6K
Posted Aug 24, 2009 06:44 by archive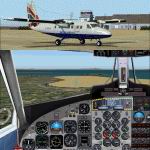 5.86Mb (10828 downloads)
FS2004 Project Globe Twotter DHC6-300. British Airways (Loganair) Reg# G-BVVK. This Twin Otter flys regular service in the Scotish Highlands & Islands. Includes panel, views and paint by Premier Aircraft Design. The d6skybus.zip file must be installed before using this aircraft. Model made completely in Gmax with wing views, dynamic shine, full suspension, etc. Project by Udo Lemmob, Barry Blaisdell, Samy Fay and Bob May. 6.2MB
Posted Aug 24, 2009 06:44 by archive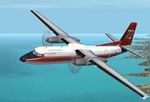 5.32Mb (13798 downloads)
FS2002/4 Fokker 27-200 French Securite Civile. Repaint of Mike Stones Fokker 27-200: in colors of French Securite Civile by J.M. Mangiavacca(07/2003) Please read the original M.Stone's readme text included in the package for more information about model. Panel by Ken Mitchell: please read panel readme text for information about panel
Posted Aug 24, 2009 06:44 by archive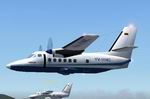 2.08Mb (8755 downloads)
FS2004 Let-410uvp. A Czechoslovakian aircraft with panel included repainted by amir. GPS and sound is updated for FS2004 reg. yv-875cp and yv-1114c 2.1MB
Posted Aug 24, 2009 06:44 by archive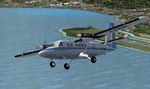 0.54Mb (2256 downloads)
FS2004 DeHavilland DHC6-300 Twin Otter Pacifica Textures. Repaint of the brilliant Twin Otter by Project Twotter. The original aircraft is required (d6skybus.zip here). Repaint by __Unity_Sabor17. 557K
Posted Aug 24, 2009 06:44 by archive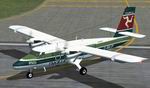 0.81Mb (2826 downloads)
FS2002/2004 Textures only! Project Globe Twotter's award winning DHC6-300 Skybus Twin Otter in Manx Airlines c.1980 livery The original aircraft is required (d6skybus.zip here). Repaint by Tony Gould. 831K
Posted Aug 24, 2009 06:44 by archive