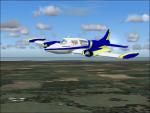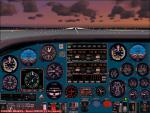 5.11Mb (4720 downloads)
This is a fictional 'cartoon style' Cessna 310 for FS 2004 in Yellow/Blue colors. Created by Emmanuel Tabone
Posted Nov 13, 2008 19:21 by Emmanuel Tabone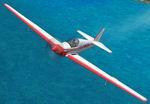 1.96Mb (12163 downloads)
FS2002/FS2004 Fournier RF4-D Motorglider. RF4 is a aerobatic version of the RF3. A few prototypes were built in France and 155 RF4-D (c/n 4004 to 4158) were built in Germany by Sportavia. There are about 15 in the U.S.A. by Kazunori Ito.
Posted Nov 9, 2008 02:00 by Kazunori Ito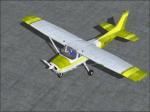 22.85Mb (3151 downloads)
Complete aircraft The default C172 in a few different liveries. Francis F Silva - RSDG
Posted Nov 8, 2008 17:47 by Francis F Silva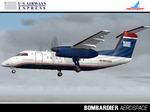 2.31Mb (4763 downloads)
I looked around for a bit for the Dash-8-102 in the new livery of US Airway Express, operated by Piedmont Airlines, but could not find one. So, I decided to repaint it in the excellent Dreamwings model. This aircraft and roughly 54 other Dash-8's (100 and 300 models) are operated under the US Airways Express logo by Piedmont Airlines, originally founded as Henson Aviation (that's the HA in the Registration). The new US Airways livery which this aircraft wears is very striking and colorful and is quite a contrast from the prior US Airways livery. Though I could only find a few photos of this airframe, I repainted this with a goal of having a realistic and detailed end product. I hope this repaint does not fail in either of those aspects. Fuselage textures are 32-bit no mips, all other textures DXT3 (no mips). This is a textures only package; you must have the Dreamwings Design Dash8 Q-100 model and air files.
Posted Nov 5, 2008 09:38 by Jeffrey S. Bryner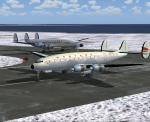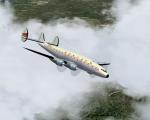 3.48Mb (1655 downloads)
FS2004 Western Airlines textures only for Alphasim L-049 Constellation. Acquired following a merger with Pacific Northern in 1967, Western operated a small fleet of L-749 Constellations between Seattle and Alaska. These were replaced with Lockheed Electras a short time later. N86525 and two other ex Delta C&S Constellations were purchased by PNA to replace DC-4 equipment. Textures by Gary Harper. These textures depict N86525 about 1968.
Posted Oct 31, 2008 22:55 by Gary Harper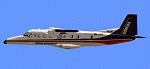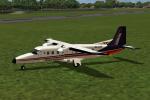 4.50Mb (3987 downloads)
FS2004 Dornier Do228-212 19 seat commuter & utility STOL aircraft. 9N-AHS of Gorkha Airlines, Nepal. This aircraft mostly flies tourists to remote airfields in the Himalayas. New model with full animation, dynamic shine & reflective textures. Includes a 2D Panel and VC with a complete passenger cabin, opening passenger door with airstair, cargo doors and sound. By Jean-Pierre Brisard, Bob May, Joe Zerilli - Premier Aircraft Design
Posted Oct 26, 2008 07:28 by bob.may@premaircraft.com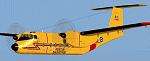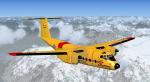 21.94Mb (15961 downloads)
FS2004 De Havilland DHC-5 Buffalo, Canadian Forces. This powerful twin turbo-prop has amazing STOL performance and is used as both a transport and a search and rescue aircraft. The rear loading ramp opens to air drop position and ground loading/unloading position. Full package for FS9, panel, VC and custom sounds. Full model animations including animated flight crew. Flying tips and html check/ref lists included. By Jean-Pierre Brisard and Bob May - Premier Aircraft Design.
Posted Oct 24, 2008 11:09 by bob.may@premaircraft.com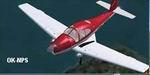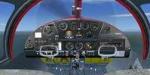 13.90Mb (5850 downloads)
L-40 is a sports and touring plane. Model is fully animatedand and have a click ablle area in virtual cokpit. Texture is combination real foto with paint texture for more real look. Manufactured by ORLIČAN in Czechoslovakia 1957-1959, first flight 29 March 1956, exported to 16 countries, single-engine low-wing cantilever monoplane of a metal construction, retractable inverted tricycle gear ,the plane had four seats with twin controls in front. Jozef Vrabec and Jozef Košík
Posted Oct 24, 2008 05:20 by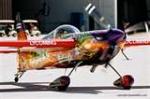 0.14Mb (9109 downloads)
The most popular aircraft in the red bull air races, the Zivko Edge. I took Mikko Maliniemi's FS2000 Edge and updated flight dynamics and effects. This FS2000 model is very basic by today's standards. I would like to request that someone makes a completely new, high quality Zivko Edge with more features and textures to post on simviation.com. Original FS2000 model by Mikko Maliniemi.
Posted Oct 21, 2008 18:00 by Bill Samson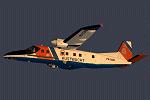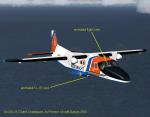 4.66Mb (6788 downloads)
FS2004 Dornier Do228-212 19 seat utility STOL aircraft. PH-CGN of the Dutch Coastguard (Nederlandse Kustwacht) New model with full animation, dynamic shine & reflective textures. Includes a 2D Panel and VC, opening passenger door with airstair, cargo doors and sound. Animated F.L.I.R. pod and flight crew. By Jean-Pierre Brisard, Bob May, Joe Zerilli ¦ Premier Aircraft Design
Posted Oct 15, 2008 14:45 by bob.may@premaircraft.com