0.27Mb (557 downloads)
This is a repaint (textures only) of J.E.Narcizo's Piper PA18 Super Cub. You must have the original model
Posted Mar 10, 2010 01:06 by L.T. 'patchz' Davis


0.98Mb (572 downloads)
This is a Simviation theme repaint (textures only) of Eugene Heyart's De Havilland DHC-3 Otter PZL, wheeled version.
Posted Mar 9, 2010 10:01 by L.T. 'patchz' Davis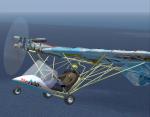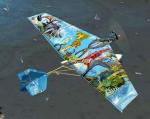 4.19Mb (6043 downloads)
Tango GT II Anguilla Air Services. Original Ultralight model by Federico L. Morcillo Azafra and Laura M. Celis Santiago. Complete aircraft with handdrawn textures. By Ingo Schwan.
Posted Mar 5, 2010 14:05 by Ingo Schwan


1.45Mb (760 downloads)
This is a repaint (textures only) of Eugene Heyart's De Havilland DHC-3 Otter PZL in Simviation colors with logo. You must have the original file available at http://www.simviation.com/fs2004props94.htm. This is freeware only. Thanks to Eugene for his excellent work.
Posted Mar 2, 2010 15:43 by L.T. 'patchz' Davis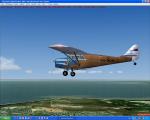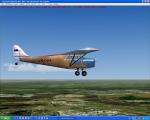 3.96Mb (584 downloads)
De Havilland DH80a wood grain textures. Textures only for the De Havilland DH80a Puss Moth by Milton Shupe. Textures by Ingo Schwan.
Posted Feb 27, 2010 09:48 by Ingo Schwan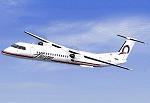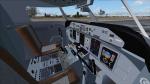 25.27Mb (15524 downloads)
This aircraft is another success story for Bombardier, it is well liked by airlines and passengers. On short haul routes the Q400 combines the gate to gate journey times of a jet with the lower operating costs of a turboprop. 75 seat advanced twin turbo-prop regional airliner. All new model with full moving parts, doors with airstair and animated pilots. Accurate and pleasant flight dynamics. Fully modelled interior. Full documentation including manuals and check/ref lists. Custom panel and VC with digital (glass cockpit) gauges, custom sounds. Complete package for FS2004. Three liveries included, Flybe (UK), Horizon & Qantas Airlink. More liveries and paint kit available soon on www.premaircraft.com By Jean-Pierre Brisard and Bob May - Premier Aircraft Design.
Posted Feb 26, 2010 08:49 by bob.may@premaircraft.com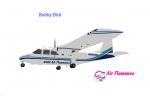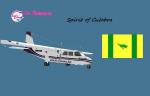 7.84Mb (1653 downloads)
Air Flamenco is a Regional Airline base in Puerto Rico that transport Passengers as well as Cargo in the Caribbean with their BN-2 Islanders Fleet.Here are some of their Islanders Passengers fleet with their respective names.Models incolude 2D Panel and Virtual Cockpit. Model by Marcel Kuhnt, other files by Roberto "Rotol" Ayala and Repaints by Rafael "Fefi" Ortiz.
Posted Feb 25, 2010 22:43 by Rafael "Fefi" Ortiz


7.08Mb (1006 downloads)
Textures only (palette shift and alpha channel mod) of AFG's Super King Air 300 texture pt-ffn. This is freeware only. Authors: Allied FS Group/ Esa Kaihlanen, Juri Pelkonen, Ari Kaihlanen, Siegfried Schaeffer, Rui Cristina, et al. Thanks to all of the AFG staff for their excellent work. You must have the original model available here: http://www.simviation.com/fs2004props154.htm
Posted Feb 24, 2010 21:27 by L.T. 'patchz' Davis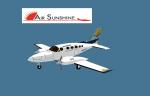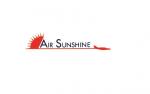 8.10Mb (2171 downloads)
Air Sunshine is a base regional airline in Florida that operates also in the Caribbean using C402 but since there's no flyable C402 for the simulator the PAD Cessna 414 Chancellor do just fine.This is their new colors for their C402 fleet.Model by Premier Aircraft Design(PAD),repaint by Rafael "Fefi" Ortiz.
Posted Feb 24, 2010 08:52 by PAD/Rafael Ortiz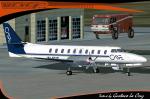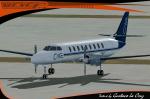 9.68Mb (4133 downloads)
Thi is the Fairchild Metroliner III of CAVE ,reg YV-471C. Model by Mike Stone , 2d panel by David Durst (no vc), texture by Gustavo La Cruz
Posted Feb 24, 2010 02:55 by Gustavo La Cruz