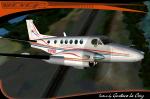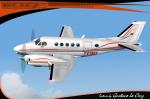 24.81Mb (1237 downloads)
This is the Beech King A100 Air with Private texture from Venezuela, Model by Dee Waldron, Original AI C90 model by Henry Tomkiewicz, 2d Panel by Florian Schweizer (No VC), Texture by Gustavo La Cruz (Note: requires a zip utility such as Izarc - default Windows will report as invalid)
Posted Mar 31, 2010 16:16 by Gustavo La Cruz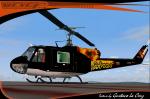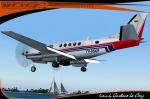 24.63Mb (758 downloads)
This is the Beech King A100 Air with Private texture from Venezuela, Model by Dee Waldron, Original AI C90 model by Henry Tomkiewicz, 2d Panel by Florian Schweizer (No VC), Texture by Gustavo La Cruz (Note: requires a zip utility such as Izarc - default Windows will report as invalid)
Posted Mar 31, 2010 15:47 by Gustavo La Cruz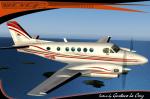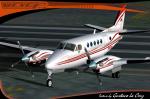 24.83Mb (1230 downloads)
This is the Beech King A100 Air with Private texture from Venezuela, Model by Dee Waldron, Original AI C90 model by Henry Tomkiewicz, 2d Panel by Florian Schweizer (No VC), Texture by Gustavo La Cruz (Note: requires a zip utility such as Izarc - default Windows will report as invalid)
Posted Mar 31, 2010 15:36 by Gustavo La Cruz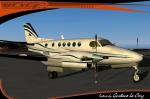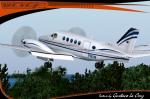 24.81Mb (1666 downloads)
This is the Beech King A100 Air with Private texture from Venezuela, Model by Dee Waldron, Original AI C90 model by Henry Tomkiewicz, 2d Panel by Florian Schweizer (No VC), Texture by Gustavo La Cruz (Note: requires a zip utility such as Izarc - default Windows will report as invalid)
Posted Mar 31, 2010 15:10 by Gustavo La Cruz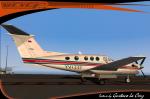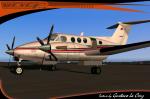 24.85Mb (1856 downloads)
This is the Beech King F90 Air with Private texture from Venezuela, Model by Dee Waldron, Original AI C90 model by Henry Tomkiewicz, 2d Panel by Florian Schweizer (No VC), Texture by Gustavo La Cruz (Note: requires a zip utility such as Izarc - default Windows will report as invalid)
Posted Mar 31, 2010 14:59 by Gustavo La Cruz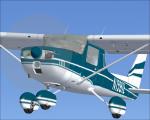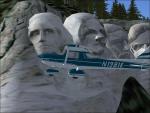 12.15Mb (633 downloads)
FS2004/FSX Cessna 150L texture only for Fravin's C150L available at www.fs-tutorials.com. This Cessna 150L sports a deep ocean blue factory paint commonly found on the 1973 models, nearly identical to the factory paint found on many 1972 models, but with some details added to the lower stripe near the cowl and two white stripes added just forward of the rear window. Cessna's attempt to zazz it up a bit for the new model year. Repaint by Tom Tiedman
Posted Mar 28, 2010 03:46 by Tom Tiedman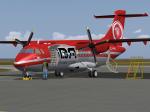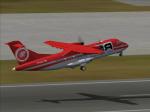 1.64Mb (1911 downloads)
Santa Barbara Airlines Aerospatiale ATR 42-320, registration YV1423, showing the new livery used by this airline. SBA painted two aircraft with this new livery, but it were retired before entering service. Textures for the ISDT (Israeli Simulation Design Team) ATR 42-300 v2 model. Textures only! By Juan Ernesto Oropeza
Posted Mar 25, 2010 12:24 by Juan Ernesto Oropeza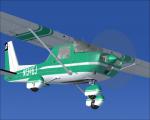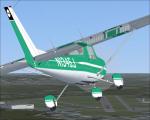 12.58Mb (599 downloads)
FS2004/FSX Cessna C150L light pearl green textures only for the Fravin C150L available at www.fs-tutorials.com. The paint details on this aircraft are from paint highlights found on several different real world Cessnas combined together to form a single paint on a single aircraft... a "fictional real-world" if you will. Repaint by Tom Tiedman (External link - Please report if broken)
Posted Mar 24, 2010 04:28 by Tom Tiedman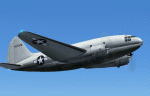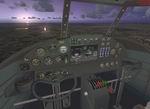 12.40Mb (2943 downloads)
FS2004 Armstrong Whitworth Ensign Package. This is an all-new model of the AW.27 Ensign, a large medium-range airliner built for Imperial Airways (later BOAC) in the late 1930's. Because of the outbreak of WW2, only 12 Ensigns were built, and they mostly served as transports in support of the RAF. The package contains the MK.I and the MK.II in three different colour schemes. For FS2004 only. FSX users should get Ensign_V10X.zip instead. By Jens B. Kristensen.
Posted Mar 20, 2010 12:54 by Jens B. Kristensen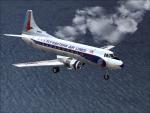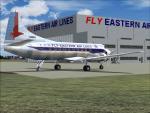 3.18Mb (712 downloads)
FS9 Eastern Airlines SILVER FALCON textures only for Dee Waldron's Martin 404 model. Eastern purchased a fleet of 40 Martin 404's to replace Dc-3's for short routes in the early 1950s. N462A served with Eastern until purchased by Mohawk Airlines then traded to Ozark Airlines. These textures depict N462A about 1955.
Posted Mar 19, 2010 15:57 by Gary Harper