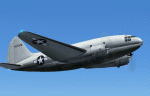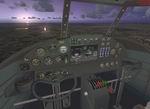 12.40Mb (2835 downloads)
FS2004 Armstrong Whitworth Ensign Package. This is an all-new model of the AW.27 Ensign, a large medium-range airliner built for Imperial Airways (later BOAC) in the late 1930's. Because of the outbreak of WW2, only 12 Ensigns were built, and they mostly served as transports in support of the RAF. The package contains the MK.I and the MK.II in three different colour schemes. For FS2004 only. FSX users should get Ensign_V10X.zip instead. By Jens B. Kristensen.
Posted Mar 20, 2010 12:54 by Jens B. Kristensen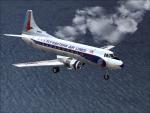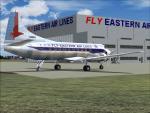 3.18Mb (651 downloads)
FS9 Eastern Airlines SILVER FALCON textures only for Dee Waldron's Martin 404 model. Eastern purchased a fleet of 40 Martin 404's to replace Dc-3's for short routes in the early 1950s. N462A served with Eastern until purchased by Mohawk Airlines then traded to Ozark Airlines. These textures depict N462A about 1955.
Posted Mar 19, 2010 15:57 by Gary Harper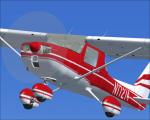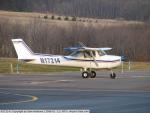 5.36Mb (663 downloads)
FS2004-FSX Real-world repaint texture only for the FS2004 Fravin Cessna 150L available at www.fs-tutorials.com. This is my 2nd offering in the flight sim collection honoring Orville Brede, Minnesota aviation legend. This 1972 C150L, in her original factory red and white colors, was based at Brede Aviation at KSGS in the 1970's. I earned my Private Pilot certificate training in her. Repaint by Tom Tiedman (external link - please report if broken)
Posted Mar 18, 2010 00:04 by Tom Tiedman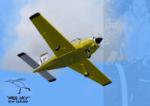 4.49Mb (1391 downloads)
FS2004 Airtourer 115 'Miss Jacy' Kiwis are a bird that can't fly, but in 1969 Cliff Tait showed the world that one Kiwi could fly. Airtourer aircraft with custom animations, gauges & textures by Frat Bros Design for Cliff Tait and Ian Thatch
Posted Mar 17, 2010 18:28 by Nigel Booth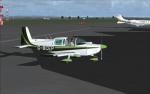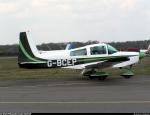 4.09Mb (1098 downloads)
This is repaint #08 in my Real World series of repaints for the excellent Grumman AA-5B by Tim "Piglet" Conrad. This aircraft is a 1974 AA5, serial number AA5-0576 based in the UK with the registration G-BCEP. I've modified the VC cockpit and 2D cockpit textures to display the plane registration correctly. All other textures are untouched. To use this aircraft repaint you will need the original Grumman AA-5B by Tim Conrad (AA-5B.zip). Includes the second fuel tank fix
Posted Mar 17, 2010 08:20 by John O'Leary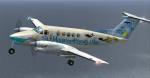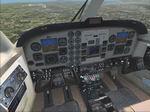 36.01Mb (4284 downloads)
Super King Air 300 St. Maarten Diving Club. This is a complete aircraft. Original aircraft by Allied FS Group (AFG) Textures by Ingo Schwan.
Posted Mar 13, 2010 04:12 by Ingo Schwan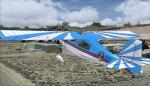 1.22Mb (988 downloads)
This is a repaint or palette shift (textures only) of Long Island Classics (LIC) Bellanca Super Decathlon 8KCAB as a tribute to Steve Fossett. This is the original factory paint job of Steve's aircraft and the same ATC ID #. You must have the original model This is freeware only. Thanks to LIC for their excellent work. Hope you enjoy it. L.T. 'patchz' Davis
Posted Mar 10, 2010 23:20 by L.T. 'pacthz' Davis


0.27Mb (525 downloads)
This is a repaint (textures only) of J.E.Narcizo's Piper PA18 Super Cub. You must have the original model
Posted Mar 10, 2010 01:06 by L.T. 'patchz' Davis


0.98Mb (541 downloads)
This is a Simviation theme repaint (textures only) of Eugene Heyart's De Havilland DHC-3 Otter PZL, wheeled version.
Posted Mar 9, 2010 10:01 by L.T. 'patchz' Davis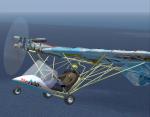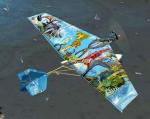 4.19Mb (5925 downloads)
Tango GT II Anguilla Air Services. Original Ultralight model by Federico L. Morcillo Azafra and Laura M. Celis Santiago. Complete aircraft with handdrawn textures. By Ingo Schwan.
Posted Mar 5, 2010 14:05 by Ingo Schwan