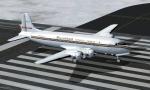 4.58Mb (500 downloads)
FS2004/FSX C-54B Millardair C-54B C/N 10464/195 as C-GQIA, mid 1980's Millardair flew the venerable C-54 from 1972 until 1990. They were reliable, sturdy, and didn't complain about the cold! Original aircraft by Jens B. Kristensen. Requires JBK DC-4 V2.1 Repaint by Dan McManus
Posted May 3, 2010 12:06 by Dan McManus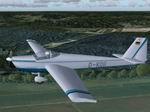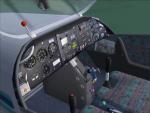 7.86Mb (3534 downloads)
FS2004 Scheibe SF 25 C - Esslinger Falke - Motorglider "D-KOII" Version 1b, May 2010 Sports a high resolution fully operable virtual cockpit, possibly the first ever choke simulation in FS as well as some seemingly familiar instruments with rather unusual modes of operation, plus audible switches, buttons - and side windows. Full checklist in English and German, almost identical to the real plane's. Flight characteristcs and aircraft operation closely tuned to the real bird. Usable as procedure simulator within the limits of Flight Simulator. By Wolfgang Piper, Mathias Elsaesser and Doug Dawson
Posted May 3, 2010 10:54 by Indigo Blue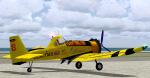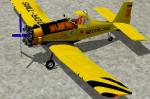 13.67Mb (4984 downloads)
FS2004 PZL M-18A Dromader DDR-TMS Interflug Tis is a complete aircraft. This agriculture machine first flown in 1976, the M-18 series has been approved and exported to several countries. Designed by Jan Moravec. Repaint by Ingo Schwan.
Posted May 1, 2010 10:12 by Ingo Schwan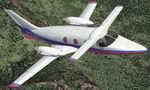 1.79Mb (2989 downloads)
FS2002/FS2004 AVTEK 400. The Avtek Type400 was a prototype turboprop-powered business aircraft developed in the United States in the early 1980s. It was of ususual and distinctive configuration - a low-wing monoplane with two pusher engines mounted above the wings, and a large canard mounted atop the forward fuselage. The aircraft's sleek, futuristic design earned it a guest appearance on the Airwolf TV series and movie "AVIATOR". The structure made extensive use of advanced composite materials throughout. by Kazunori Ito.
Posted May 1, 2010 07:44 by Kazunori Ito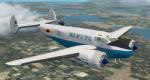 13.41Mb (1593 downloads)
In the early 1950's Corsair Airways purchased 10 war surplus Beechcraft Expeditors for inter-island routes in the Carribean. Some of these planes also flew smuggling runs with cargos of Rum and other contraband and one was even captured by Castro's forces during the Cuban revolution. Proven reliable workhorses, the remaining 9 are still in service today. Original aircraft by F. Giuli, repaint and sound by Don Brynelsen.
Posted Apr 28, 2010 15:55 by Don Brynelsen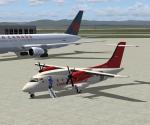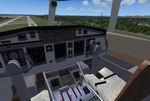 14.73Mb (6812 downloads)
FS2004 Dornier Do328T 32 seat twin turbo-prop regional airliner. All new model with full moving parts, doors with airstair and animated pilots. Accurate and pleasant flight dynamics. Fully modelled interior. Full documentation including manuals and check/ref lists. Custom panel and VC with digital (glass cockpit) gauges, custom sounds. Complete package for FS2004. Three liveries included, Sun-Air Denmark (BA),Central Mountain Air (Canada)& AMSA (Australia) . More liveries and paint kit available at www.premaircraft.com By Jean-Pierre Brisard and Bob May - Premier Aircraft Design.
Posted Apr 25, 2010 18:47 by bob.may@premaircraft.com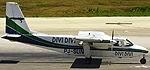 13.00Mb (5111 downloads)
Britten-Norman BN-2 Islander SVG Air. SVG Airline based in St Vincent and the Grenadine islands. Model, VC, Panel by Marcel Kuhnt. Textures by Lennart Felida
Posted Apr 25, 2010 15:23 by lennart felida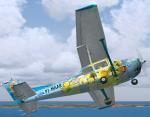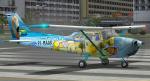 12.11Mb (2545 downloads)
FS2004 Cessna C172SP Skyhawk St. Maarten. This is a complete aircraft with the panel from Randy Burton. Repaint by Ingo Schwan using the paint kit from Mark Rooks.
Posted Apr 25, 2010 07:45 by Ingo Schwan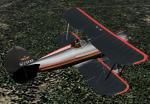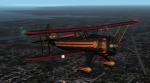 0.40Mb (663 downloads)
Aar! be a sky pirate with these Black Pearl inspired textures for the Waco Classic Biplane by Custom Classics. (Available here on SimV) Repaint by Don Brynelsen
Posted Apr 22, 2010 14:58 by Don Brynelsen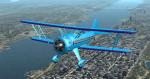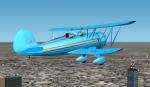 0.42Mb (707 downloads)
Repaint textures for the Waco Classic Biplane by Custom Classics (Available here on SimV), in an "Alice Blue" scheme. Repaint by Don Brynelsen.
Posted Apr 21, 2010 13:30 by Don Brynelsen