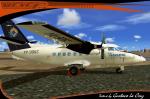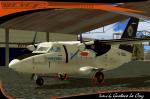 7.58Mb (768 downloads)
Let-410 UPV OF Comeravia Linea Aera (Commerial Aviation). Model by Pannon Wings Design Team (Bence Benedek & Tibor Kókai), Texture by Gustavo La Cruz
Posted Jan 19, 2010 12:50 by Gustavo La Cruz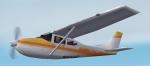 0.12Mb (609 downloads)
The default Cessna in a Yellow and Orange Scheme. Repaint by Don Brynelsen using the paintkit by Simon Jamie
Posted Jan 15, 2010 12:43 by Don Brynelsen

0.12Mb (658 downloads)
The default Cessna in a Red and Blue Scheme. Repaint by Don Brynelsen using the paintkit by Simon Jamie
Posted Jan 15, 2010 12:42 by Don Brynelsen

0.12Mb (648 downloads)
Repaint of the default Cessna in a Gold and Black Scheme. Repaint by Don Brynelsen using the paintkit by Simon Jamie
Posted Jan 15, 2010 12:40 by Don Brynelsen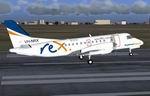 0.67Mb (2922 downloads)
Regional Express Saab 340B A Regional Express repaint of Mike Stone's Saab 340B. No VC.
Posted Jan 15, 2010 09:29 by Jordan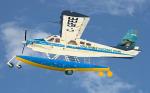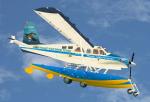 17.21Mb (735 downloads)
Textures only for the De Havilland TurboBeaver MKIII on floats. The original file from Premier Aircraft Design is required. If you want to use my weathered panel and other sound please read the installation text. By Ingo Schwan
Posted Jan 15, 2010 06:48 by Ingo Schwan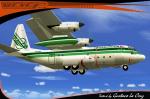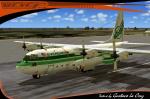 57.52Mb (9880 downloads)
Lockheed C-130 Hercules Evergreen cargo, reg number N130EV. Model by ABsimulation Group (Adrian Brausch & Ian Brausch), Texture by Gustavo La Cruz
Posted Jan 15, 2010 01:56 by Gustavo La Cruz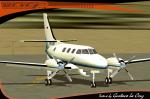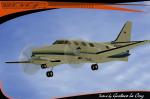 1.42Mb (2357 downloads)
The elegant Merlin III is a high-performance, pressurized-cabin, twin-engine turboprop airplane. Most often employed as a corporate transport, it usually seats from 9 to 11 (although it's certificated for up to 17 people). Many a young pilot has stepped up from more lowly positions to corporate flying in the right seat of a Fairchild. Model by Mike Stone, Texture By Gustavo La Cruz. No VC.
Posted Jan 15, 2010 01:21 by Gustavo La Cruz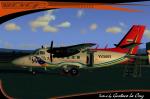 6.04Mb (3489 downloads)
Let L-410 UVPn(C) Raibow Venezuela "El Caribe en tus manos", Reg YV309T. Model by Pannon Wings Design Team, Bence Benedek & Tibor Kokai. Texture by Gustavo La Cruz
Posted Jan 15, 2010 00:16 by Gustavo La Cruz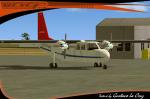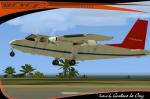 10.26Mb (2309 downloads)
BN-2 Islander 'Transcarga'. Model by Marcel Kuhnt. Textures by Gustavo La Cruz
Posted Jan 14, 2010 23:32 by Gustavo La Cruz