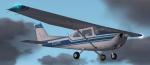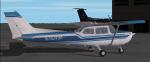 1.10Mb (626 downloads)
New paint scheme for the default Skyhawk. Repaint by Don Brynelsen using the paintkit by Mark Rooks.
Posted Jan 5, 2010 12:29 by Don Brynelsen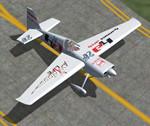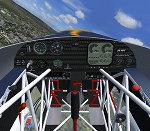 11.64Mb (10624 downloads)
FS2004 Zivko Edge 540. The unlimited aerobatic aircraft well-known of the Red Bull Airrace World Series. This package contains the model incl. VC with smooth gauges and custom Flight-Dynamics. A paintkit is also included. FS9 only.
Posted Jan 1, 2010 07:27 by Tom's FS-Addons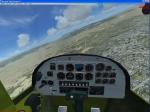 3.99Mb (5299 downloads)
The SIAI Marchetti SM 1019 is a single-engine, high wing monoplane with tail-wheel type fixed landing gear.It was intended for Battlefield surveillance and forward air control. It's based upon the Cessna O-1 Bird Dog but posseses and extensively modified airframe to meet latest operational requirements, redesigned tail surfaces and a turboprop in place of the O-1's piston engine. STOL performance makes it easy to operate from any airfield. This FS aircraft model represents two different examples, the first one when in use with the Italian Army and the second when repainted by a civil user after the dismission from the Italian Army inventory. Full package includes: Aircraft,Textures and panel: Massimo Taccoli FD files : by Dennis Seeley Gauges : Dennis Seeley & Massimo Taccoli
Posted Dec 31, 2009 05:01 by Massimo Taccoli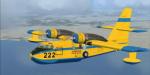 19.91Mb (12680 downloads)
FS9 - Canadair CL215 v3.0X Multirole amphibious aircraft.. The Canadair Cl-215 made its maiden flight on 23 October 1967. The first delivery was to the French civil protection agency in June 1969. Production of CL-215s continued through to 1990 with 125 built. This amphibious aircraft serves a number of roles in a number of countries, ranging from forest fire fighting to oil spill control on the open sea. Nicknamed the "Waterbomber" or "Super Scooper". package includes: Aircraft model with 3D VC, 2d panel by Massimo Taccoli. Eight variation of Textures by Massimo Taccoli with help by Michel Gerard. FD files by Dennis Seeley Gauges, by Dennis Seeley & Massimo Taccoli Sound files with permission by Dave Eckert
Posted Dec 27, 2009 08:57 by Massimo Taccoli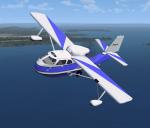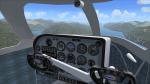 3.92Mb (6734 downloads)
Republic, better known for their military planes, commenced manufacture of the unusual RC-3 Seabee amphibian in 1945 and ceased in 1947 after 1,060 units had been made. In 1945 The U.S. Army Air Force and U.S. Navy placed orders for several thousand Seabees for war time air-sea rescue duties but these orders were cancelled when Japan surrendered in August 1945. Today (2009) over 250 Seabees are still registered and flying, mostly in private hands but a few still serve as air taxis and light freight bush planes. Complete package for FS2004 with full moving parts, 2D and VC panel, check and ref lists. A real fun plane, flies and floats beautifully. Two liveries included. By Jean-Pierre Brisard and Bob May - Premier Aircraft Design.
Posted Dec 21, 2009 07:23 by bob.may@premaircraft.com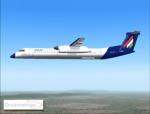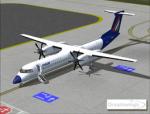 4.53Mb (10079 downloads)
FS2004 Dreamwings Bombardier Dash 8 Q400 Malev (Hungarian Airlines). Registration: HA-LQC. Bonus: Malev Dash 8 Q400 Traffic Package included. Aircraft by Dreamwings, Textures created by Gabor Kovacs
Posted Dec 20, 2009 11:24 by Gabor Kovacs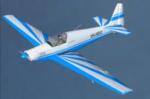 0.41Mb (417 downloads)
Bob Grimstead's RF4-D Australian aerobatic light blue livery
Posted Dec 16, 2009 04:12 by Jean-Luc Peters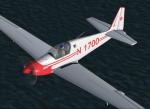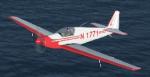 0.97Mb (417 downloads)
Miro Slovak's famous Atlantic crossing plane N1700 "Spirit of Santa Paula" and Phil Paul's N1771 in typical Fournier red livery.
Posted Dec 16, 2009 04:00 by Jean-Luc Peters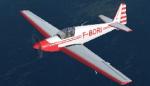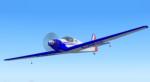 0.99Mb (473 downloads)
Typical RF4-D red livery (F-BORI) and blue livery of the Italian "Blue Voltige dancing team"
Posted Dec 15, 2009 17:03 by Jean-Luc Peters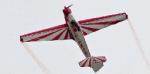 1.01Mb (683 downloads)
Actual aerobatic livery of Matthew Hill and Bob Grimstead's RF4-D G-AWGN and racing green livery of Peter Turner's G-AVWY.
Posted Dec 15, 2009 16:50 by Jean-Luc Peters