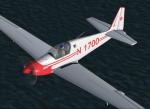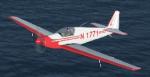 0.97Mb (444 downloads)
Miro Slovak's famous Atlantic crossing plane N1700 "Spirit of Santa Paula" and Phil Paul's N1771 in typical Fournier red livery.
Posted Dec 16, 2009 04:00 by Jean-Luc Peters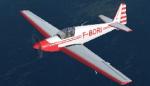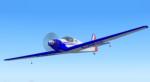 0.99Mb (504 downloads)
Typical RF4-D red livery (F-BORI) and blue livery of the Italian "Blue Voltige dancing team"
Posted Dec 15, 2009 17:03 by Jean-Luc Peters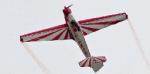 1.01Mb (717 downloads)
Actual aerobatic livery of Matthew Hill and Bob Grimstead's RF4-D G-AWGN and racing green livery of Peter Turner's G-AVWY.
Posted Dec 15, 2009 16:50 by Jean-Luc Peters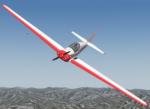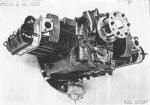 4.18Mb (2161 downloads)
Kazunori Ito's Fournier RF4-D Motorglider has been reengined with the original Rectimo (VW) piston engine. Ground and flight behaviors have been updated and tweaked to practically match those of the real airplane.
Posted Dec 15, 2009 05:09 by Jean-Luc Peters, Wolfgang Pipe

1.72Mb (1117 downloads)
This is a repaint (textures only) of Mario Noriega's Nardi Fn-333 Riviera. The paint theme is the same, just different colors, i.e. a palette shitf. You must have the original aircraft, available here: http://www.simviation.com/fs2004props156.htm Thanks to Mario for this excellent amphibian. Repaint by L.T. Davis.
Posted Dec 12, 2009 14:55 by L.T. 'patchz' Davis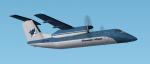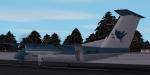 1.16Mb (1267 downloads)
Add some variety to your commuter gates with these new textures for use with the default Dash 8 Turboprop from the sim. Blairwater is a fictional carrier serving Canada's Prince Edward Island and is named for the town from the Canadien TV series "Emily of New Moon". Repaint by Don Brynelsen.
Posted Dec 11, 2009 12:10 by Don Brynelsen

0.92Mb (490 downloads)
Repaint of Warren Baier's Arrow 3 in a white and orange scheme. Textures only. Repaint by Don Brynelsen
Posted Dec 11, 2009 12:06 by Don Brynelsen

1.06Mb (527 downloads)
A set of blank textures for your own repaints of Warren Baier's Cherokee Arrow III. You need Warren's orginal aircraft (Arrow_3.zip) to use. Blank Textures created by Don Brynelsen bassed on Warren's originals.
Posted Dec 11, 2009 11:57 by Don Brynelsen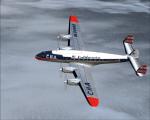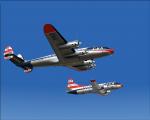 2.31Mb (772 downloads)
FSX/FS9 California Hawaiian Airlines textures for FSDZign L-049 Constellation. Improved alpha (reflection) textures from original repaint.
Posted Dec 4, 2009 16:07 by Gary Harper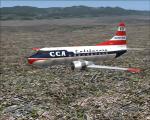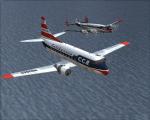 1.58Mb (443 downloads)
California Central Martin 202A plus Pacific Southwest Textures only for Dee Waldron's Martin 404..
Posted Dec 4, 2009 15:58 by Gary Harper