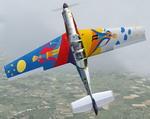 5.03Mb (1852 downloads)
FS2004 Zlin 726 K Last sample of the Zlin Trener Family's 17 types. The Manufacturer is the Moravan-Zlin in Otrokovice, in the former Czechoslovakia. The Z726K builted from the aerobatics training Z726U, with compression Avia M337AK engine, powered by 210 HP. Plane and panel designed by Capt.I.D'Attomo. Mods by George Csillag.
Posted Nov 6, 2009 08:36 by GCs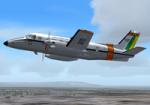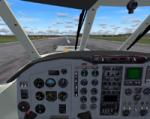 106.32Mb (7225 downloads)
The Embraer EMB 110 Bandeirante is a general purpose 15-21 passenger twin-turboprop light transport aircraft suitable for military and civil duties. It is manufactured by the Brazilian corporation, Embraer. This model is fully comprehensive and includes VC (virtual cockpit) Included models C-95, C-95B, C-95C, P-95B, SC-95B ... Included Panel e sound. Author: Denis da Silva Oliveira and Daniel da Silva Oliveira.
Posted Nov 3, 2009 12:56 by Denis Oliveira


1.12Mb (464 downloads)
Repaint textures for the default Cessna Model 172 Skyhawk. Will work in FS2004/2002. Repaints by Don Brynelsen using the paintkit by Mark Rooks.
Posted Nov 2, 2009 12:53 by Don Brynelsen

1.75Mb (414 downloads)
Textures for the default Skyhawk representing a rental fleet aircraft. Repaint by Don Brynelsen
Posted Oct 31, 2009 14:01 by Don Brynelsen


0.76Mb (2120 downloads)
Forerunner to the skyhawk, this little puddle jumper has trained many a pilot. 2d panel. No VC with this aircraft. Original aircraft by Marcello Canovas, repaints by Don Brynelsen
Posted Oct 31, 2009 13:58 by Don Brynelsen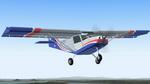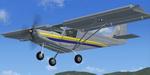 5.69Mb (4158 downloads)
FS2004 - I.C.P. BINGO HKS engine UltraLight (File version 1) The ICP Bingo, a lightened down Savannah, is one of the top selling ultralights in Europe. It is dependable and easy to fly. It's STOL performance makes it easy to operate from any airfield. The Bingo is also a very good airplane for cross-country flights during which one can appreciate it's great stability. This FS aircraft model represents two differently painted examples one as used by an fictitious italian civil user and the other by a real Spanish user. Full package includes: Aircraft,Textures and panel: Massimo Taccoli FD files : Modified from original by Dennis Seeley Gauges : Dennis Seeley & Massimo Taccoli Sounds : Modified from original by Mike Hambly
Posted Oct 27, 2009 14:12 by Massimo Taccoli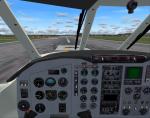 69.78Mb (4464 downloads)
Package Embraer EMB-110 Bandeirante - Brazilian Air Force. Models included in the package - C-95, C-95A, C-95B, C-95C, EC-95B, EC - rn95C, SC-95B, P-95B and R-95. Precision spoiler and shift + E to open doors. Author: Denis da Silva Oliveira and Daniel da Silva Oliveira
Posted Oct 27, 2009 03:48 by Denis Oliveira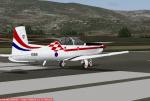 4.32Mb (1028 downloads)
This is repaint of IRIS's PC-9A,although Croatia is using -M version where difference is in larger dorsal fin. This repaint depicts "052" which was -A version before upgraded/replaced into/with -M version and can be seen in Zemunik AFB where HRZ training center is.Model of PC-9 IRIS Flight Simulation Software required. Same plane is used within Croatian Air Force Display team "Wings of the Storm".
Posted Oct 17, 2009 16:00 by Hrvoje Kovacevic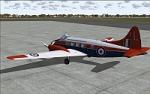 2.00Mb (659 downloads)
2 repaints representing VP959 C.1 Devon of the Royal Aircraft Establishment - Farnborough and XA880 C.2 Devon of the Royal Aircraft Establishment - Llanbedr. These liveries were worn in the mid 1960's and known as the "Raspberry Ripple" Derek Palmer's original model is needed.
Posted Oct 16, 2009 18:07 by Jaap de Baare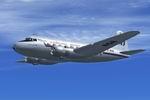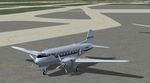 20.01Mb (2971 downloads)
FS2004 SAAB-90 Scandia. The SAAB Scandia was a twin-engined airliner intended as a 'DC-3 replacement'. It first flew in 1947, and served with SAS until 1957. The only other user was VASP in Brazil. By Jens B. Kristensen.
Posted Oct 15, 2009 09:42 by Jens B. Kristensen