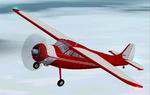 1.01Mb (757 downloads)
FS2004 Cessna 195 Classical 'Golden Age' Livery Textures only. This is a repaint of Mike Stones Cessna 195 (here) in classical conservative 'Golden Age' livery. Repainted by Kristel R. Sitz. Optional custom panel is added. The panel can be downloaded also separately from this Panels page. (c195wpnl.zip). 1MB
Posted Sep 25, 2009 04:37 by archive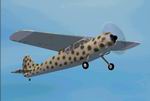 1.21Mb (441 downloads)
FS2004 Cessna 195 Desert Camouflage Textures only! This is a repaint of Mike Stone's Cessna 195 (here) in desert camouflage style a la Indiana Jones. Repainted by Kristel R. Sitz. Optional custom panel is added. The panel can be downloaded also separately from this Panels page. (c195wpnl.zip). 1.2MB
Posted Sep 25, 2009 04:37 by archive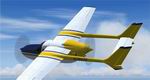 0.80Mb (1364 downloads)
FS2004 Cessna 337 Skymaster Yellow Textures only. This is a repaint of Cessna 337. You must have the Cessna 337 from Mike Stone for this to work. This file contains textures only! Full aircraft required - abovce. Repaint by Gregory Paul. 533K
Posted Sep 25, 2009 04:37 by archive

0.52Mb (1922 downloads)
FS2004 Cessna 337 Skymaster White and Blue Textures only. This is a repaint of Cessna 337. You must have the Cessna 337 from Mike Stone for this to work. This file contains textures only! Full aircraft required - abovce. Repaint by Gregory Paul. 533K
Posted Sep 25, 2009 04:37 by archive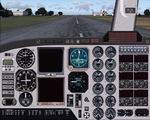 0.03Mb (4529 downloads)
FS 2004 - Beechcraft 1900D aircraft/ panel FS2004 upgrade The "Beechcraft 1900D" model by Mike Stone ( many available - one here) FS 2004 - Beechcraft 1900D panel upgrade 2 The files which should have been posted in the first place ! My apologies to M. Adam O'Brien ( original author of the panels ) which I modified by mistake thinking I was working on Mike Stone's panel. By Marc Renaud. 208K
Posted Sep 25, 2009 04:37 by archive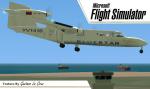 9.42Mb (1825 downloads)
BN-2A Mk.III-2 Trislander Bluestar. Bluestar is a regional airline from Venezuela. Requires base model by Marcel Kuhnt GXTOR32G.zip. Texture by Gustavo La Cruz
Posted Sep 24, 2009 00:29 by Gustavo La Cruz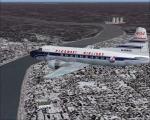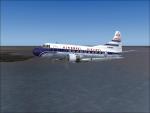 1.35Mb (559 downloads)
FS9 Piedmont Airlines textures for Dee Waldron's Martin 404 available at California Classics. These textures depict an Piedmont Martin 404 about 1962.
Posted Sep 20, 2009 19:22 by Gary Harper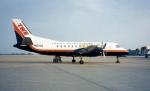 35.34Mb (5853 downloads)
Saab 340A operated by Chautauqua Airlines as Trans World Express. Model by Mike Stone. Textures by Charlie Ford. 2d Panel by TWVA. No VC
Posted Sep 19, 2009 20:41 by David Reed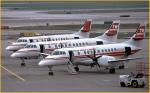 21.32Mb (6136 downloads)
Trans World Express BAe Jetstream 41 operated by Trans States Airlines. Model and textures by Tom Wood. 2d Panel by TWVA. No VC.
Posted Sep 19, 2009 19:49 by David Reed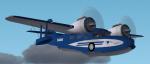 0.12Mb (492 downloads)
Textures for the Goose by Mike Stone in the scheme of a much beloved charter aircraft based in Maine. Gertie has been delighting passengers since the early 1950's and thanks to a recent overhaul, will continue to do so for many years to come. Textures only (full aircraft above). Repaint by Don Brynelsen.
Posted Sep 19, 2009 13:33 by Don Brynelsen