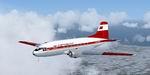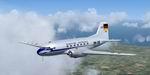 34.19Mb (3758 downloads)
FS2004 Ilyushin IL-14. This package includes the original IL-14P and the longer IL-14M in the colours of Aeroflot (4 versions), CSA, Deutsche Lufthansa, Interflug, LOT and Air Guinee. By Jens B. Kristensen.
Posted Oct 15, 2009 09:29 by Jens B. Kristensen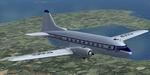 21.49Mb (3065 downloads)
FS2004 Ilyushin IL-12. This package includes the original IL-12 and the later IL-14B in the colours of Aeroflot (2 versions), CSA and LOT. By Jens B. Kristensen.
Posted Oct 15, 2009 09:04 by Jens B. Kristensen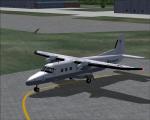 4.02Mb (901 downloads)
Do228 Mastered Marine Texture is only for the Dornier Do228 by Premier Aircraft Design
Posted Oct 13, 2009 10:39 by benimix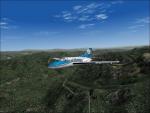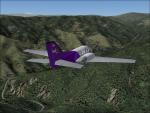 13.66Mb (1794 downloads)
Travis Fitzpatrick's Angel 44 with ShaneG's texture pack & gps update. Uploaded for use on the 'Angels in Colombia'
Posted Oct 11, 2009 13:31 by ShaneG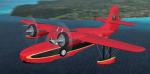 7.75Mb (2327 downloads)
A repaint of Mike Stone's Grumman Goose inspired by an old 1930's radio adventure program. Features an updated sound package. Repaint by Don Brynelsen
Posted Oct 5, 2009 12:32 by Don Brynelsen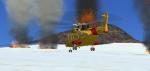 1.46Mb (647 downloads)
This is a ficational texture set for the default C172 in the style of a pre-WWII USN fighter. I used Photoshop and the excellent program DXTBMP by Martin Wright. Many thanks to T.Williams for the paintkit. By Brent Patterson
Posted Oct 5, 2009 12:19 by Brent Patterson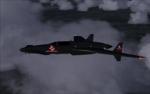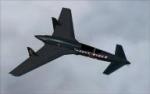 2.34Mb (1252 downloads)
Repaints of Eugene Heyart's Stratojet Merlin. Ghost Busters, Ghost Rider, and an ultra top secret hush-hush stealthy spy plane. Repaint's by Roy "Boikat" Altholz.
Posted Oct 4, 2009 17:36 by Roy "Boikat" Altholz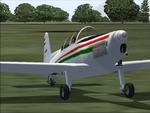 3.71Mb (2056 downloads)
FS2004 Zlin 726 Universal HA-SDF One of the Zlin Trener Family's 17 types. The Manufacturer is the Moravan-Zlin in Otrokovice, in the former Czechoslovakia. The Z726 Universal builted from the unlimited aerobatics Z526F, with M137AK engine, between 1973 -74, 31 samples. Automatic set-up metal propeller, reduced linen surface. Plane and panel designed by Capt.I.D'Attomo. The Hungarian Glider Aerobatics Team's Trener. Mods by George Csillag.
Posted Oct 3, 2009 19:17 by GCs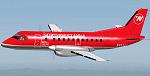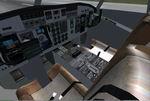 10.89Mb (10271 downloads)
34 seat twin turbo-prop short/medium range commuter airliner. The Saab 340A & 340B are in service worldwide with small airlines and with larger airlines in the commuter/feeder role. There are also several military variants. All new model with full moving parts, door with airstair and animated pilots. Fully modelled interior. Accurate and pleasant flight dynamics. Full documentation including manuals and check/ref lists. Complete package for FS2004. Three liveries included, Flybe (UK), Provincial (Canada) & Northwest Airlink. More liveries and paint kit available soon on www.premaircraft.com By Jean-Pierre Brisard and Bob May - Premier Aircraft Design.
Posted Oct 3, 2009 16:27 by bob.may@premaircraft.com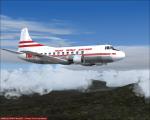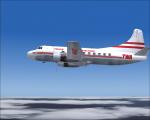 1.12Mb (689 downloads)
FS9 TWA textures for Dee Waldron's Martin 404 available at California Classics. These textures depict an TWA Martin 404 in the white livery about 1959.
Posted Sep 30, 2009 21:46 by Gary Harper