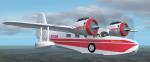 8.16Mb (2132 downloads)
The venerable Grumman goose presented in two liveries: Navy search and rescue, and civilian. Original aircraft by Mike Stone repainted by Don Brynelsen and using a panel by J.L. Stubbs.
Posted Sep 11, 2009 12:56 by Don Brynelsen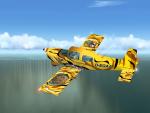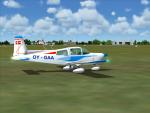 5.83Mb (842 downloads)
The US Grumman American AA-5 series is a family of all-metal, 4-seat, light aircraft used for touring and training. Two additional textures only. You need Tim Conrad's Grumman American AA-5B Tiger. Handdrawn repaints by Ingo Schwan. http://www.simviation.com/simviation/static.php?ID=61&page=2
Posted Sep 10, 2009 08:41 by Ingo Schwan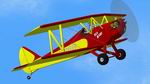 2.06Mb (3085 downloads)
FS2004 Bowers Fly Baby Biplane version. The Fly Baby is one of the few aircraft that can fly as both a monoplane and a biplane...in fact, once both sets of wings are built, it can be converted to the opposite configuration in an hour or less. This is a standalone follow-on to the monoplane Fly Baby released in January 2006, and includes paint schemes for two aircraft. Model, paint, and FDE by Ron Wanttaja, and the basic pilot figure designed by Bill Mullins was incorporated. 2.2 MB
Posted Sep 8, 2009 23:29 by archive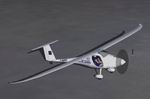 1.27Mb (5614 downloads)
FS2004 Sinus Ultralight Motorglider. This aircraft was flown at 250 km/h and cruised at 240 km/h. The airplane is manufactured by PIPISTREL, a factory in Slovenia. Built in small quantities but well known among Glider and ultralight planes pilots. This is a full package (aircraft and panel) for FS 2004, This file has not been tested on FS2002 but it might work, but the GPS should be changed. Capt. G.Quai giovanni.and Capt. I. D'Attomo. 1.3MB
Posted Sep 8, 2009 23:29 by archive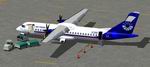 1.41Mb (4590 downloads)
FS2004 Air Fresno Virtual Airlines ATR 72-200 AND 72-500 Aircraft by John Murchison (ARNZ) Air Fresno livery by Peter McKay This aircraft has been tested in FS2002 and 2004 without ill effects. 1.4MB
Posted Sep 8, 2009 23:29 by archive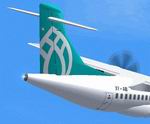 2.33Mb (799 downloads)
FS2004 Air Bagan ATR 42-300 XY-AIB Textures only. Air Bagan is the newest Airline in Myanmar (Burma) and is operated by one Fokker-100, one ATR 72-212 and two ATR 42-300. Here is now the second ATR-42. You need the first ATR 42-300 complete model (ab423fs9.zip here) to use with this. The ATR-72 (ab725fs9) and Fokker-100 (fs9f100ab) you can find here also. 2.4MB
Posted Sep 8, 2009 23:29 by archive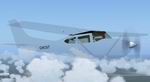 3.02Mb (1292 downloads)
FS2004 Cessna 182RG Ghost Livery. This is a re-paint of Robert Hawk's Cessna 182 RG for flight simulator 2004 original read me file included .. I modified the Alpha Channel to give it a Ghostly appearance. The exterior is almost transparent and the interior is 100% opaque. Textures Created By Mark Rooks. 3.1MB
Posted Sep 8, 2009 23:29 by archive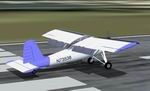 0.35Mb (478 downloads)
FS2004 SA Pioneer fictional US Textures only. . These are a pair of repaints of the SA Pioneer (required here) by Mike Stone. Repaint by Andy Nott. 356K
Posted Sep 8, 2009 23:29 by archive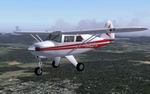 1.47Mb (6405 downloads)
FS2004/2002 Piper Tripacer. A Century of Flight. The Piper Tripacer is a 4 seat tube and fabric aircraft. based on the earlier Piper Clipper and Vagabond it was Piper's major step away from the Cub into a larger General Avation aircraft that could compete in the market place with the 4 seat Cessna's. This model of the Tripacer is made with FSDS 2.24 and is fully compatible with Flight Sim versions 8 and 9 (2002 and 2004 A Century of Flight) This package features: Reflective textures and Dynamic Shine Opening front and rear doors (Shift E for the front and shift E then 2 for the rear) rolling wheels full animation of control surfaces Custom 2D Panel (Bitmap courtesy of JL Stubbs) Full Virtual cockpit gauges (fully functional and adjustable in FS 2004) Repaintable base textures for your own repaints By Brian Gladden. 1.5MB
Posted Sep 8, 2009 23:29 by archive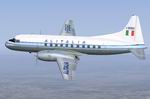 2.17Mb (614 downloads)
FS2004/FS2002 Convair CV-340/41 "Alitalia" Textures only. Based on repaint templates and original textures by Greg Pepper, Max, and Tom Gibson, this textures set in 'ALITALIA' livery requires the Tom Gibson's CONVAIR CV-340 package ('here).. Repaint by Manuele Villa.
Posted Sep 8, 2009 23:29 by archive