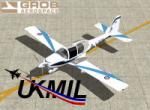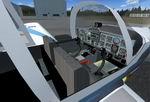 9.75Mb (11762 downloads)
UKMIL Grob Tutor FSX this is the FSx Grob Tutor by UKMIL. It comes with many of the current Grob Tutor UAS schemes, inc the 2008/2009 display scheme.
Posted Nov 14, 2009 09:57 by UKMIL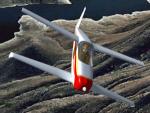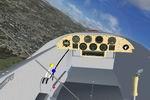 11.27Mb (9652 downloads)
Rutan Q1 Quickie for FSX. The model includes a full VC with modeled gauges, and all of the features FSX allows.
Posted Nov 10, 2009 20:11 by Robert Kerr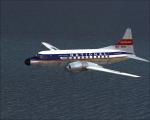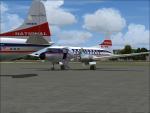 2.78Mb (1166 downloads)
FS2004/FSX National Airlines textures for Tom Gibson/ Greg Pepper Convair 340. Textures by Gary Harper. These textures depict N2042 about 1959.
Posted Oct 28, 2009 19:42 by Gary Harper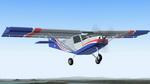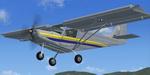 7.22Mb (7850 downloads)
FSX - I.C.P. BINGO HKS engine UltraLight (File version 1) The ICP Bingo a lightened down Savannah is one of the top selling ultralights in Europe. It is dependable and easy to fly. It's STOL performance makes it easy to operate from any airfield. The Bingo is also a very good airplane for cross-country flights during which one can appreciate it's great stability. This FS aircraft model represents two different examples one as used by an italian civil user and the other by a Spanish user. Full package includes: Aircraft,Textures, virtual cockpit and panel: Massimo Taccoli FD files : by Dennis Seeley Gauges : Dennis Seeley & Massimo Taccoli Sounds : Modified from original by Mike Hambly
Posted Oct 27, 2009 14:05 by Massimo Taccoli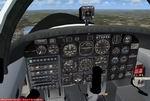 20.37Mb (21679 downloads)
T-34 Mentor Turbo. This is the Alphasim T-34 Mentor released as freeware by Alphasim and with textures and flight dynamics updated by Mark Rooks. VC and 2d Panel modified from Marks work by Danny Garnier. Also changed to pilot position. Final mods by Danny Garnier.
Posted Oct 24, 2009 11:15 by GARNIER D
0.04Mb (1069 downloads)
This is my second update for FSX of the default Cessna 208 amphibian. All I did was change the fuel_flow_gain from 0.011 to 0.90. This allows for almost instant acceleration of the aircraft and allows you to use reverse thrust to stop, and I mean stop; even on water. If you don't leave throttle on when you disengage the reverse thrust, you stay stopped. You need my original update for this to work.
Posted Oct 21, 2009 20:35 by Bob Chicilo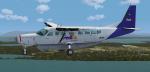 5.56Mb (5734 downloads)
This is a repaint of the FSX default C208B Grand Caravan in the FedEx livery (Texture Only)
Posted Oct 18, 2009 11:18 by Greg Pape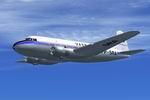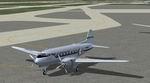 14.73Mb (6935 downloads)
FSX SAAB-90 Scandia. The SAAB Scandia was a twin-engined airliner intended as a 'DC-3 replacement'. It first flew in 1947, and served with SAS until 1957. The only other user was VASP in Brazil. By Jens B. Kristensen.
Posted Oct 15, 2009 09:58 by Jens B. Kristensen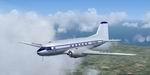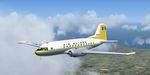 25.75Mb (8170 downloads)
FSX Ilyushin IL-14. This package includes the original IL-14P and the longer IL-14M in the colours of Aeroflot (4 versions), CSA, Deutsche Lufthansa, Interflug, LOT and Air Guinee. By Jens B. Kristensen.
Posted Oct 15, 2009 09:27 by Jens B. Kristensen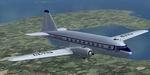 17.02Mb (6141 downloads)
FSX Ilyushin IL-12. This package includes the original IL-12 and the later IL-12B in the colours of Aeroflot (2 versions), CSA and LOT. For FSX4; FS2004 users should get IL12_10.zip instead. By Jens B. Kristensen.
Posted Oct 15, 2009 09:03 by Jens B. Kristensen