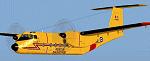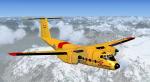 20.66Mb (28694 downloads)
FSX De Havilland DHC-5 Buffalo, Canadian Forces. This powerful twin turbo-prop has amazing STOL performance and is used as both a transport and a search and rescue aircraft. The rear loading ramp opens to air drop position and ground loading/unloading position. Full package for FSX, panel, VC and custom sounds. Full model animations including animated flight crew. Flying tips and html check/ref lists included. Compatible with Acceleration/SP2. By Jean-Pierre Brisard and Bob May - Premier Aircraft Design.
Posted Oct 24, 2008 11:06 by bob.may@premaircraft.com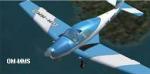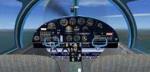 13.93Mb (9232 downloads)
L-40 is a sports and touring plane. Model is fully animated and and has a clickable area in virtual cokpit. Texture is combination real foto with paint texture for more real look. Manufactured by ORLIČAN in Czechoslovakia 1957-1959, first flight 29 March 1956, exported to 16 countries, single-engine low-wing cantilever monoplane of a metal construction, retractable inverted tricycle gear ,the plane had four seats with twin controls in front. Jozef Vrabec and Jozef Kosik
Posted Oct 24, 2008 05:21 by archive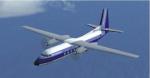 0.46Mb (5618 downloads)
This is an update for FS X acceleration of the Fokker F-27 200 by Mike Stone. I have updated the flight dynamics and added a panel that works in FS X. No virtual cockpit. You need the original aircraft for this update to work. Bob Chicilo.
Posted Oct 22, 2008 15:27 by Bob Chicilo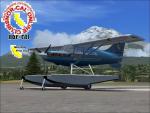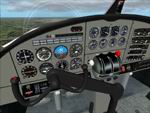 26.56Mb (19433 downloads)
M7-260 Amphibian Maule FSX /Acceleration /Xp /Tested "Fly it out of the hanger" STOL flight in a amphibian VC /2D / choice of 2 sets of gauges , Appolo / Bendix King Model By Mikko Maliniemi. Updated By the Nor-Cal Prop Club
Posted Oct 15, 2008 23:12 by Ted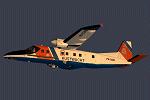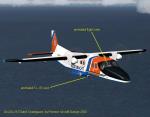 3.54Mb (13694 downloads)
FSX Dornier Do228-212 19 seat utility STOL aircraft. PH-CGN of the Dutch Coastguard (Nederlandse Kustwacht). New model with full animation, dynamic shine & reflective textures. Includes a 2D Panel and VC, opening passenger door with airstair, cargo doors and sound. Animated F.L.I.R. pod and flight crew. Compatible with Acceleration/SP2 By Jean-Pierre Brisard, Bob May, Joe Zerilli ¦ Premier Aircraft Design
Posted Oct 15, 2008 14:42 by bob.may@premaircraft.com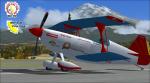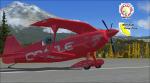 4.41Mb (16508 downloads)
Challenger II of Sean D. Tucker FSX / Acceleration / Xp tested The Challenger is rebuilt every year by Sean D. Tucker's own "POWER Aerobatic Team". However, the aircraft Sean was flying earlier to the top of the airshow world was a very highly modified Pitts S-2S but it became more modified every winter. Nowadays it is a one-of-a kind Biplane. Highly aerobatic flight model , Vc Model ,paintjob by Mikko Maliniemi, Oracle paintjob by Owen Hewitt. Updated by Nor-Cal Prop Club
Posted Oct 12, 2008 21:22 by Ted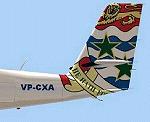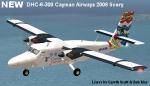 17.89Mb (9184 downloads)
FSX De Havilland DHC6-300 Twin Otter. Cayman Airways Express Reg# VP-CXA. This Twin Otter operates regular services in the Cayman Islands of the Caribbean. Full package for FSX. Updated 2008 Cayman Airways livery plus improved flight dynamics. Compatible with Acceleration/SP2 By Jean-Pierre Brisard, Barry Blaisdell, Bob May and Kevin Pardy - Premier Aircraft Design
Posted Oct 12, 2008 15:37 by bob.may@premaircraft.com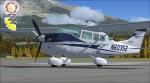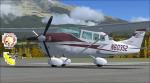 37.88Mb (31546 downloads)
Cessna T206H Stationair Turbo FSX /Acceleration / Xp tested With Working VC Role light aircraft Manufacturer Cessna Introduced (206) 1962 Status in production Number built over 8509 (as of approx. 2006) Unit cost USD$503,500 (206H Stationair Made in Italy by Massimo Grassi. Imported and modified by Dave Athay. Vc gauges , Sound , & more Updated by Nor-Cal Prop Club
Posted Oct 12, 2008 01:09 by Ted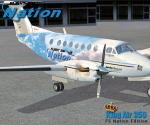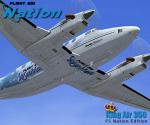 6.01Mb (2639 downloads)
This texture by FSN member Owen "crazieman" Young features photo realistic Flight Sim Nation graphics complete with scratched up paint and logo on the bottom of the fuse. This texture is in use for AFTS as well as free flight. Visit us at www.flightsimnation.com
Posted Oct 11, 2008 00:54 by Flight Sim Nation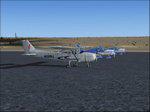 3.95Mb (851 downloads)
This is a repaint of the default C172 for FSX, This repaint is somewhat unique for me as its my first foray into weathering, it is weathered with a basic Cessna paint scheme hope you enjoy! Repaint by Anthony Celentano (dr.bob on forums)
Posted Oct 9, 2008 16:29 by Anthony Celentano