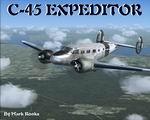 17.82Mb (17153 downloads)
This is Milton Shupe, Scott Thomas and André Folker's Beech 18 / C-45 Modified For Flight Simulator X . This Aircraft is painted in U.S. Army colors. Aircraft includes New effects, New panel and updated flight dynamics for FSX.. Textures Created with Dynamic shine. Updates by Mark Rooks of RSDG
Posted Aug 3, 2008 04:38 by archive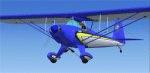 3.74Mb (6854 downloads)
A single seat open cockpit home build parasol wing onoplane.The EAA launched "Project Econoplane" in the 1970's to develop an aircraft with high fuel economy that would therefore be affordable for it's members to operate. The Pober Pixie, designed by Paul Poberezny in the early 1970's was the result. This model is highly detailed, fully animated with vc and gauges. By Simon Smeiman (South Africa)
Posted Jul 24, 2008 16:41 by archive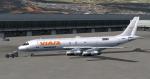 3.43Mb (2582 downloads)
This is a repaint of the default C172 in a patriotic repaint. I hope you enjoy it as much as I did making it! By Anthony Celentano
Posted Jul 13, 2008 00:26 by archive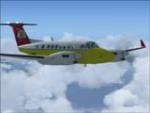 0.37Mb (2500 downloads)
This is textures only for the default King Air 350 in Raptor Virtual Airlines . Website is www.raptorva.webs.com Paint courtesy of husky paints. Adem Hull
Posted Jul 8, 2008 20:42 by archive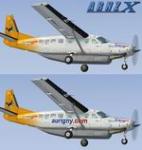 2.91Mb (2927 downloads)
FSX Aurigny Cessna 208B Textures only. Aurigny "Channel Islands and Aurigny.com "Channel Islands" repaints for the default C208B Caravan. By Jon Murchison.
Posted Jul 8, 2008 05:29 by archive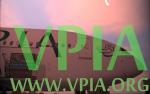 4.04Mb (995 downloads)
This is a repaint of the default C172 in a fictional N334S paint scheme. Repaint By Anthony Celentano
Posted Jul 7, 2008 21:04 by archive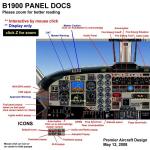 18.52Mb (9492 downloads)
FSX Beechcraft B1900D Regional Airliner 19 seat regional airliners of U.S. Airways Express & United Express With full animation, dynamic shine & reflective textures. Includes a 2D Panel and VC with a complete passenger cabin, opening passenger door with airstair, cargo doors and custom sound. Compatible with Acceleration/SP2 By Barry Blaisdell, Jean-Pierre Brisard, Bob May, Danny Crance and Kevin Pardy - Premier Aircraft Design.
Posted Jul 6, 2008 11:13 by archive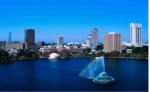 8.62Mb (2167 downloads)
This is a repaint dedicated to Rod Machado in the lessons. It is from the tribute from Rod Machado because Rod, as an instructor, instructed private, instrumental, commercial and ATP lessons to many people around the world. Splash screens included. Comes with installation instruction to install third party aircraft to missions and lessons. By Victor Vu
Posted Jun 27, 2008 22:23 by archive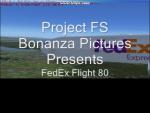 2.17Mb (1559 downloads)
This is my first livery to repaint the Baron. It is from the tribute for Microsoft Flight Simulator X. This is my first repaint for the Baron so please like it and enjoy! By Victor Vu
Posted Jun 27, 2008 16:16 by archive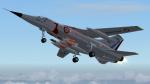 1.29Mb (3832 downloads)
FS2004/FSX Super Cub PA18 Repaint Kit. Blank PSD files for repaint of RanchoJEN Piper Super Cub PA18. Requires PA18_V3.ZIP - By J.E.Narcizo.
Posted Jun 27, 2008 11:24 by archive